Barry Manilow Says Goodbye to Broadway
After A Rocky Start, Barry Manilow Quickly Recovered And Manilow On Broadway Attracted Audiences Now Concluding His Limited Engagement Run
---
Barry Manilow Concludes His Limited Engagement Run On Broadway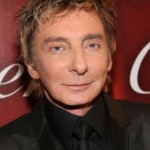 Today marks the final concert in singer/songwriter Barry Manilow's limited Broadway engagement, Manilow on Broadway. A Grammy Award-winning icon whose greatest successes came in the late '70s and early '80s, Manilow has maintained a devoted fan base over the decades, and they came out in droves to see the New York native play at the St. James Theatre.
Impressively, his popularity has remained strong enough to sustain several weeks of performances. Though the venue for Manilow on Broadway is a Broadway theater, the show is really a concert, not a theatrical production.
Rough Start Quickly Recovered
But Broadway theaters offer artists like Manilow and their fans a more intimate and classier alternative to New York City's standard concert venues. Manilow on Broadway got off to a somewhat bumpy start as the singer had to cancel a few early performances due to illness.
But fortunately Barry Manilow quickly recovered and was able to reschedule the missed concerts. The many hit songs featured in the concerts include "I Write the Songs," "Copacabana (At the Copa)," and of course "Mandy".