"Bandstand" Closes after Low Broadway Ticket Sales
Bandstand Concludes Its Run After Slow Ticket Sales And One Tony Award, That For Best Choreography For Andy Blankenbuehler, Who Also Directed.
---
Swing-Inspired Musical Shutters After Struggling To Find Audience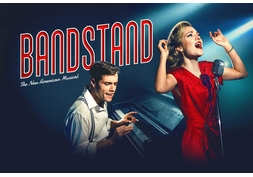 On September 17, 2017, Bandstand played its final performance at the Bernard B. Jacobs Theatre. It had begun previews on March 31, 2017, ahead of an opening night on August 26, 2017, and closed following 190 performances, including previews.
The show has a book and lyrics by Rob Taylor and Richard Oberacker, with music by Richard Oberacker. It was directed and choreographed by Andy Blankenbuehler, who took home the Tony Award for Best Choreography for the show, which was the show's one Tony Award win.
Nominated For Best Orchestrations
It was also nominated for Best Orchestrations for Bill Elliott and Greg Anthony Rassen, but that award ended up going to Alex Lacamoire for Dear Evan Hansen, which also took home the Tony Award for Best Musical. Andy Blankenbuehler earned his second consecutive Best Choreography Tony Award for this show, following his win last year for Hamilton.
In taking the mantle as not only choreographer, but also director, Blankenbuehler was taking a risk, but it does not seem to be his inexperience with directing that led the show to close early. In fact, the show earned fairly positive reviews, but rather it was its unbranded nature, in comparison to branded shows such as Hamilton, Groundhog Day, and Charlie and the Chocolate Factory, that led to its struggle to find an audience.
A Tough Sell Throughout The Run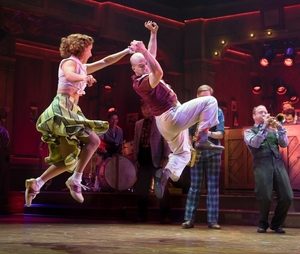 In the last week of ticket sales, Bandstand did see an upsurge at the box office, demonstrating that there was lingering interest in the show, though not enough to see it through a sell-out run.
In the final week, the box office for Bandstand was $757,431, which represents 74.97% of its gross potential. This was an increase of $217,724 from the week before, the second highest increase of any show this past week.
"Hello, Dolly" Has Big Increase
The only show that increased more was Hello, Dolly!, as that show had the return of Bette Midler after a slow week led by Donna Murphy in her stead. In any case, Bandstand did not perform quite so well throughout the run. Its average percentage reached of gross potential was 55.77%, and the average paid admission was $83.12, with an average top ticket price of $211.88.
Across the run, the audience capacity averaged to 83.18%. All in all, Bandstand will go down in history as a musical that did not make much of a splash, but garnered good reviews and demonstrated that Andy Blankenbuehler can direct as well as choreograph, but perhaps is in need of more promising material.
Associate Choreographer Proposes To Dancer At Final Performance
To round out the show's run, the associate choreographer, Mark Stuart, had a surprise for both the cast and the audience. During the curtain call, as the cast was making their final bow, he proposed to his girlfriend, ensemble member Jaime Verazin. The couple met in 2011, when Stuart ended up casting Verazin in a show.
Their relationship has blossomed over the course of Bandstand, and a fellow cast member remarked that for them, it was the perfect way to conclude the show. Verazin jumped into Stuart's arms to the audience's delight. Bandstand was a pleasure for those who saw it, and although that time has now passed, it was good while it lasted.