Avenue Q Puppets To Take Part in HIV Awareness Campaign
The Off-Broadway Hit Musical Avenue Q Will Be Joining Forces With Cable TV To Produce Puppet Service Announcements And Raise HIV Awareness
---
"Avenue Q" Puppet Service Announcements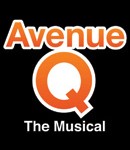 The hit Off-Broadway musical Avenue Q has been making audiences laugh for years, but now the show is going beyond the stage to make a difference in the community. Joining forces with the cable TV channel Logo, Avenue Q is taking part in a series of nationwide public service announcements created to increase public awareness about topics related to HIV.
These special Avenue Q PSAs, also known as "Puppet Service Announcements," will feature some of the musical's characters, such as Rod, Ricky, and Lucy The Slut. There will be six TV spots in total, each written by Avenue Q's bookwriter, Jeff Whitty.
Off-Broadway Hit Raising HIV Awareness
The importance of being tested for HIV, talking to partners about HIV, and taking appropriate treatment if positive are among the subjects that will be discussed in the PSAs.
"These 'puppet service announcements' will use the comedic talents of Avenue Q to fearlessly address issues surrounding infection including frequency of testing, anonymous sex, stigma, open communication and more," stated Logo's senior VP of Marketing and Creative, Amy Wigler. The first of the campaign spots will air during the season premiere of RuPaul's Drag Race on January 28.