"After Midnight" To Close on Broadway on June 29
After Mediocre Sales, The Musical Revue After Midnight Will Close On June 29, Despite Having Been Nominated For The Tony Award For Best Musical.
---
Tony Nomination Not Enough To Sustain Sales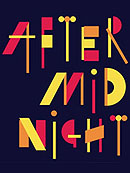 Though it was nominated for this year's Tony Award for Best Musical, After Midnight has just announced that it will play its final performance on June 29, 2014.
This date also marks the conclusion of guest star Patti LaBelle's run in the show. Having begun performances on October 18, 2013, it opened on November 3, 2013. It will close having played 18 preview performances and 271 regular performances, after only eight months.
Temporary Broadway Hiatus Becomes Permanent
The producers were attempting to close for only a temporary hiatus over the July 4th holiday weekend, as they already had extremely high-profile guest stars lined up for upcoming slots, including Gladys Knight and Natalie Cole.

However, it turned out to be impossible for all the unions to agree on this temporary shutdown, and therefore the show was forced to terminate its Broadway run. However, a national tour is in the works.
The Talented Team Of "After Midnight"
With selected text by Langston Hughes, conceived by frequent producer Jack Viertel, and directed and choreographed by Warren Carlyle, the musical starred Fantasia Barrino with guest stars including Patti LaBelle, Toni Braxton, and Vanessa Williams. Taking place in the Jazz Age, this musical revue celebrates Duke Ellington's years at the Cotton Club performed by a band of 17 musicians hand-picked by Wynton Marsalis.
Not only did the show receive a Tony Award nomination, but it was further honored by having its director, Warren Carlyle, choreograph Hugh Jackman's opening number at the Awards. However, of the seven nominations which it received, it left with only one win: that for Carlyle for Best Choreographer. It also took home the Drama Desk Awards for Outstanding Choreography and Outstanding Revue, and it also won four 2014 Astaire Awards and the Outer Critics Circle Award for Best Choreography.
Lackluster Sales Throughout Its Run
Despite this awards recognition, its box office performance was at best mediocre. Its highest-ever weekly gross was $714,663, which was still only 71.80% of its gross potential, but it generally grossed between $500 to $650,000 each week. The top ticket for this musical was $197.00, which is low compared to most other shows' premium ticket prices. Its capitalization was low for a musical of this scale, only $7 million; however, it will still close at a loss.
Though it was a major coup for the show to receive a Tony Awards nomination for Best Musical, the lackluster sales did not greatly improve in the weeks leading up to the ceremony. Though it is impossible to know whether a win for Best Musical would have greatly increased sales or allowed the show to remain open, it is clear that losing that award was the final blow to persuade producers the run could not go on.
A National Tour Is In The Works
In any event, the show was one of the most highly reviewed shows of the 2013-2014 season, and there are likely many theatregoers from around the country who are disappointed they will not have the chance to see it on their New York vacations. However, with a national tour almost certainly to take place, these audiences will fortunately have their chance to see the show after all.