"A View from the Bridge" Ends Acclaimed Run in the Red
A View From The Bridge, From Director Ivo Van Hove, Closed On Broadway Without Profits But With Critical Acclaim.
---
An Undisputed Critical Success On Broadway From Director Ivo van Hove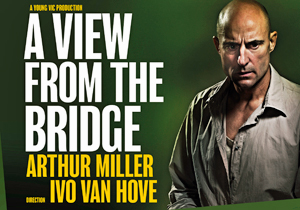 Upon the recent closing of the 2016 Broadway revival of A View from the Bridge, it is undeniable that the show was a success from a critical perspective. However, the box office did not unfortunately match the praise.
This Arthur Miller play has been revived several times on Broadway, and is now considered a classic, although it took some time to develop that status. Most recently, a starry revival came to Broadway in 2010 starring Scarlett Johansson and Liev Schreiber, which received mixed reviews but benefited financially from the name recognition of its actors.
"A View From The Bridge" Revival Is Too Soon For Audiences
In contrast, this recently shuttered revival has no name actors from an American perspective, and it also faced the challenge of selling tickets to a play that many of the built-in New York audience had seen just five years prior.
As much as the critics could squeal that this production is like none ever seen before in New York, and that its radical reconception completely justifies seeing the play even if you saw it just yesterday under another director's guidance, the box office just never picked up to phenomenal levels.
Ending The Run At 61 Percent Of Box Office Potential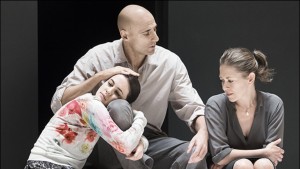 In the final week of performances, A View from the Bridge brought in $538,668, which represents 61.32% of the show's gross potential. With a top ticket price of $248.00, the average ticket price that final week was $72.71. Those numbers are fairly consistent with how the show has been playing throughout its run.
In 2016, the average paid admission was almost exactly that amount, at $72.70. The final week did see a bit of a jump, $75,690 from the week prior, and it was also higher than the average percentage reached of gross potential in 2016 of 55.85%.
Audience Capacity Increases In Final Week
The only number that did spike in the final week was the average audience capacity across the final eight performances, which reached the 2016 high of 91.3%, in comparison to the average of 82.50% across the year.
Therefore, some individuals caught word that seats were available and performances were coming to a close, but these people were able to get tickets at highly discounted prices, or perhaps even complimentary. At that point in the run, the producers had nothing to lose, as the show was to close without entering profits.
Commercial Theatre And Artistic Merit
Broadway is an inherently difficult marketplace for art to find a home, as the market has been proven to value certain commodities that may or may not match up with artistic quality. Therefore, it takes certain institutions and individuals, be they not-for-profit theatres such as Lincoln Center, or high-powered independent producers such as Scott Rudin – both of whom teamed up on this revival of A View from the Bridge – to support daring but commercially risky productions.
In this case, Ivo van Hove is a brilliant director whose work has finally found a place on Broadway, and it was this production that allowed him to cross the Atlantic. Just one week following the closing of A View from the Bridge, another revival of an Arthur Miller classic, The Crucible, began previews directed by Ivo van Hove, and also produced by Scott Rudin.
"A View From The Bridge" Can't Find Its Home On Broadway
That production may benefit from the star power of Academy Award nominee Saoirse Ronan, but ultimately that is not the point. In the end, it takes visionary producers to take a leap of faith in visionary directors, helming classics as well as groundbreaking new work, to allow phenomena such as the recently shuttered A View from the Bridge to find a place on Broadway.