A.R. Gurney's "Sylvia" Begins Broadway Previews
On October 2, 2015, Sylvia Began Previews At The Cort Theatre On Broadway In This Manhattan Story, Remarkably Starring Matthew Broderick And Annaleigh Ashford, Directed By Daniel Sullivan
---
Starring Matthew Broderick and Annaleigh Ashford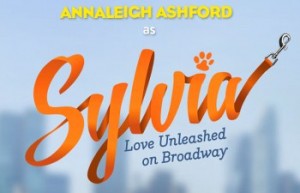 On October 2, 2015, Sylvia began previews at the Cort Theatre. It will officially open on October 27, 2015. This is the first Broadway production of the play, which originally premiered Off Broadway in 1995 at the Manhattan Theatre Club Stage I. At that time, the role of Sylvia, who by the way is a dog, was played by Sarah Jessica Parker, and the role of the man and his wife who adopt her were played by Blythe Danner and Charles Kimbrough. This Broadway premiere stars Sarah Jessica Parker's husband, two-time Tony Award winner Matthew Broderick, as Greg, the man whose life is forever changed by a talking canine. Broderick was last seen on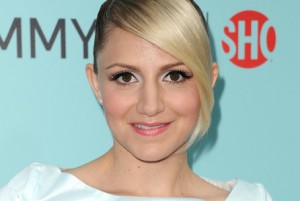 Broadway in last season's It's Only a Play, and previously in the 2012 to 2013 production of the musical Nice Work If You Can Get It. The canine, Sylvia, is played by Annaleigh Ashford, who took home a Tony Award for Best Performance by a Featured Actress in a Play last season for her role in You Can't Take It With You, and who was also nominated for the 2013 Tony Award for Best Performance by a Featured Actress in a Musical for that year's Best Musical Kinky Boots.
A Closer Look at the Broadway Actors
All in all, she is well known for her comedic excellence and contagious smile, and she is sure to provide great wonder in the role of the dog, Sylvia. The role of Kate, Greg's wife, is played by Julie White, who was most recently nominated for a Tony Award in 2015 for her role in Airline Highway. Additional roles are played by Robert Sella.
A.R. Gurney and Daniel Sullivan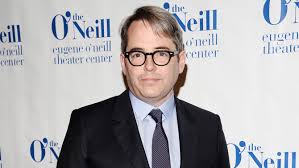 A.R. Gurney had another one of his plays on Broadway only last season, when his Love Letters starred a rotating cast of huge names including Alan Alda, Candice Bergen, Anjelica Huston, Stacy Keach, Diana Rigg, Martin Sheen, Mia Farrow, Brian Dennehy, and Carol Burnett. However, that production was a financial failure despite the talent involved, closing early after just 101 performances and cancelling the final planned cast pairing.
Love Letters also played Broadway in 1989 to 1990 with a similar strategy of rotating big names reading the letters, rather than reciting the lines memorized, for short stints across the run. That production was a greater success. In addition, Gurney has had two other productions on Broadway: a production of Sweet Sue in 1987, and one of The Golden Age in 1984. Nevertheless, he is a very prolific writer who has written over 45 plays, with productions all over the world.
A Closer Look at the Broadway Director
The director, Daniel Sullivan, is also a veteran on Broadway. His first Broadway directing credit was in 1972 with the play Narrow Road to the Deep North. While also a performer in his early days, he focused primarily on directing by 1985, when he directing other plays including I'm Not Rappaport, The Heidi Chronicles, Conversations with my Father, An American Daughter, and more recently, The Country House, The Snow Geese, Orphans, and Glengarry Glen Ross. He also served as the Executive Producer of Manhattan Theatre Club for a time.
A New York Story
Sylvia is set in Manhattan in the 1990s. When Greg finds a dog, Sylvia, in Central Park, he takes her back home to his apartment shared with his wife, Kate. Kate is immediately opposed to the dog's presence, but Greg and Sylvia have formed a quick bond. As the rivalry between the dog and the wife intensifies, it becomes clear that Greg will need to choose between them. In the end, the dog helps bring Greg and Kate closer together in a heart warming story that sheds light on modern relationships.