2013 Tony Awards Snub Great Broadway Shows With No Nominations
Tony Awards Did Make 111 Nominations For 26 Broadway Shows With Many Excellent Audience Favorites Being Left Out Including I'll Eat You Last And Macbeth.
---
Tony Awards Snub Broadway Hits
Unlike most Little League games in North America, the Tonys often snub a Broadway show by not nominating it for any of the awards. This year's Tony Awards did make 111 nominations for 26 Broadway shows, but a few were left out.

Most Notable Tony Snubs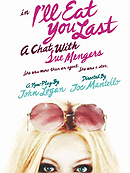 I'll Eat You Last - The tart, entertaining one-woman show about Hollywood super-agent Sue Mengers was overlooked, and, more to the point, so was its beloved star, Bette Midler.
Macbeth - Another one-person show, this bloody tour-de-force starring Alan Cumming (Cabaret) surprisingly went entirely ignored by the Tony nominating committee.
Glengarry Glen Ross - Star Al Pacino and the production as a whole of this David Mamet revival were forgotten by the Tony nominators, which may be due to Pacino's mixed critical reception (even though the box office receipts were spectacular, lets face it, theatregoers would pay to see Al Pacino go to the bathroom).
Cat on a Hot Tin Roof - Scarlett Johansson took a Tony Award last time she did a classic on Broadway, but this Tennessee Williams revival got a cool reception and, consequently, no attention from the Tonys.
Harvey - Starring Jim Parsons (The Big Bang Theory), this Roundabout Theatre Company revival was charming and well-liked by audiences and critics. But it had the disadvantage of opening at the very beginning of the season, and therefore was totally forgotten by Tony nominating time.
Picnic - Another Roundabout play revival, Picnic and its pedigreed cast (Ellen Burstyn, Mare Winningham, Elizabeth Marvel) got quite a bit of attention when it was playing, but all were left out come Tony time.
Grace - Although this four-person drama did poorly from a commercial perspective, it was one of the better original plays on Broadway this season, and even included a wonderful featured performance from Ed Asner (who hadn't been onstage in over 20 years). When all was said and done, though, this though-provoking show didn't get any Tony love.
Other Snubbed Shows
Jekyll and Hyde starring Constantine Maroulis, Dead Accounts featuring Katie Holmes, Breakfast at Tiffany's starring Emilia Clarke (Game of Thrones), and An Enemy of the People were among the other snubbed shows, but these were less surprising since they either received not-so-great reviews or little audience buzz.
Although many of the snubbed Broadway shows had already closed when the Tony nominations were announced, a handful were just getting started in their Broadway runs. But once the nominations came out, both I'll Eat You Last and Macbeth revoked their ticket invites to Tony voters who hadn't yet seen them.
Little Financial Benefit To Broadway Shows
While some may have viewed this as petulant behavior on the part of the shows' producers, it actually makes solid financial sense, as they are not getting an award and could save some money by selling the ticket for face value. There are an enormous number of Tony voters (868 to be exact), and each is also invited to bring a date to the show.
Without the gain of a prestigious Tony nomination or win, there is little reason for I'll Eat You Last -- which is selling out performances -- to give away seats that they could be making top ticket prices on.
Many Factors Go Into Voting
Even Macbeth, which is not selling out, has a limited number of performances left, so it is in the best interest of the show's investors to sell, not give away, its best seats.
The reasons why the Broadway shows above, all great contenders for a Tony, did not receive a single Tony nomination is part politics, part critical, part box office, part forgetfulness, part snobbery and an equal part reality - the shows maybe weren't actually good enough - Although how anyone can say that Alan Cumming wasn't mesmerizing in this high-hurdle challenge is beyond me.