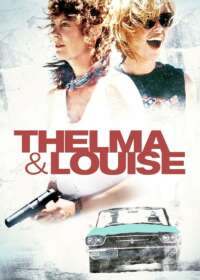 Thelma and Louise: The Musical
Broadway Show Tickets: Not Currently Available
Discount Broadway Tickets For Thelma and Louise: The Musical - This Show Is Now Shelved
Thelma and Louise: The Musical

Summary
Show Status: Shelved

Genre: Musical

Thelma and Louise: The Musical is 120 minutes long, including an intermission of 15 minutes

8 Shows per week

Show Closes: Open ended
American female-buddy romp where two friends embark on a road trip in a 1966 Ford Thunderbird, and end up getting into a heap of trouble
Thelma and Louise: The Musical

on Broadway Background
The 1991 'Thelma & Louise' original movie screenwriter has developed Thelma and Louise: The Musical for Broadway.
Original Movie 1991
The original movie starred Geena Davis, Susan Sarandon and Brad Pitt and made over $45 Million at the box office. Ridley Scott and Callie Khouri wrote the movie. This was Brad Pitts' first major motion picture and in he was in his twenties at the time. Harvey Keitel even got a role in this popular film.

In the Broadway musical version, American singer-songwriter Neko Case lends her hand in the creation of the songs for this show. Case is lead singer of Canadian indie rock group the New Pornographers. Case brings a powerful, untrained contralto voice to the show and is expected to star in the lead role.

Thelma and Louse Project Since 2021
A "Thelma & Louise" musical has been in the works since at least 2021 with the film's screenwriter, Callie Khouri, attached and writing the book with Haley Feiffer, as well as indie singer/songwriter Neko Case creating the score. Scott Delman serves as the producer.
January 2023 Show Update
When Amanda Seyfried won a Golden Globe in January 2023, she wasn't in the Beverly Hills ballroom due to being "deep in the process of creating a new musical"
That revelation was that new musical is the Broadway-bound musical Thelma and Louise. There is also talk that Evan Rachel Wood has joined Amanda Seyfried in the project.

What's
Thelma and Louise: The Musical

Like?
Thelma and Louise: The Musical is not only a feminist mainstay, but in many areas it tends to become an anti-men anthem for man-hating feminist's everywhere. Men are often portrayed in the show as violent, chauvinist pigs and the two lead female characters often appear to be at war with all the male population.
This Broadway musical version of the show attempts to lighten the mood by playing down all the man hate, but many critics believe that in far too many scenes, the feminist ideology is too just strong to allow the show to be enjoyed by anyone who may have one X chromosome and one Y chromosome.
Is
Thelma and Louise: The Musical

Good for Kids?
The show features some difficult scenes that involve violence, death, rape and suicide. The show may not be suitable for anyone under the age of 16 years old.
James Earl Jones Theatre
138 West 48th Street
New York, NY 10019
Entrance:
48th Street between 6th and 7th Avenues
Theatre Information