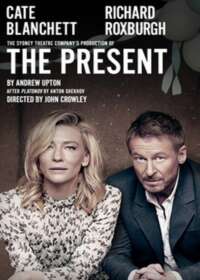 The Present
Broadway Show Tickets: Show Closed No Longer Available
The Present on Broadway: Show Is Now Closed
Show Status: Closed

Genre: Play

The Present is 3 Hours long, including an intermission of 15 Minutes

7 Shows per week

Previews Began: December 17, 2016

Show Opened: January 8, 2017

Show Closed: March 19, 2017
Upton's adaptation of Chekhov's The Present is set in Russia in the 1990s in the post-Perestroika period. The Present takes place at an old country house, and the central female character is a once-wealthy, yet still independent widow named Anna Petrovna, played by Cate Blanchett.
The Present

on Broadway Background


This production of The Present is brilliantly conceived, directed and performed and is an historic adaptation of a lesser-known Chekhovian drama. Originally written in 1878, the play was rejected by the Russian actress for whom he had written it, and it was not published until 1923. Since then, it has gone by the name Platonov in the West. In 2015, Andrew Upton wrote a new adaptation of Platonov, which he called The Present.
Upton is married to the actress Cate Blanchett, who also stars in the production, and who received the 2016 Oscar nomination for her work in the film Carol Blanchett has previously won two Academy Awards for The Aviator and Blue Jamine. Upton and Blanchett also served as co-artistic directors of the Sydney Theatre Company from 2008 to 2012, and then Upton continued on in the post until stepping down this past September. The play also stars Richard Roxburgh as Platonov, and additional casting will be announced.
The Present had its world premiere at the Sydney Theatre Company in the summer of 2015, receiving wide acclaim. The production is directed by John Crowley, a revered director of stage and screen who recently directed the film Brooklyn, which was nominated for the Academy Award for Best Picture.
The Present is a new adaptation of the great Russian playwright Anton Chekov's first large-scale, but infrequently performed play, Platonov. The story is centered around Anna's 40th birthday weekend followed by the effects of the characters' choices. The other leading male protagonist is named Platonov, a former schoolteacher who is beloved by four women in the play, including Anna. Platonov is played by Richard Roxburgh (Moulin Rouge), who co-starred with Cate Blanchett four years ago in the Lincoln Center Festival production of Uncle Vanya, also adapted by Andrew Upton. While Blanchett has appeared on the New York and Sydney stages many times, The Present will be her Broadway debut, as well as the Broadway debut for Roxburgh.
Is
The Present

Good for Kids?
Due to coarse language, gunshots, adult themes and smoke effects, this show is appropriate for children over the age of 12. Broadway theatres do no allow children under the age of four.
Ethel Barrymore Theatre
243 West 47th Street
New York, NY 10019
Entrance:
47th Street, between 8th and Broadway
Theatre Information
The Present Marquee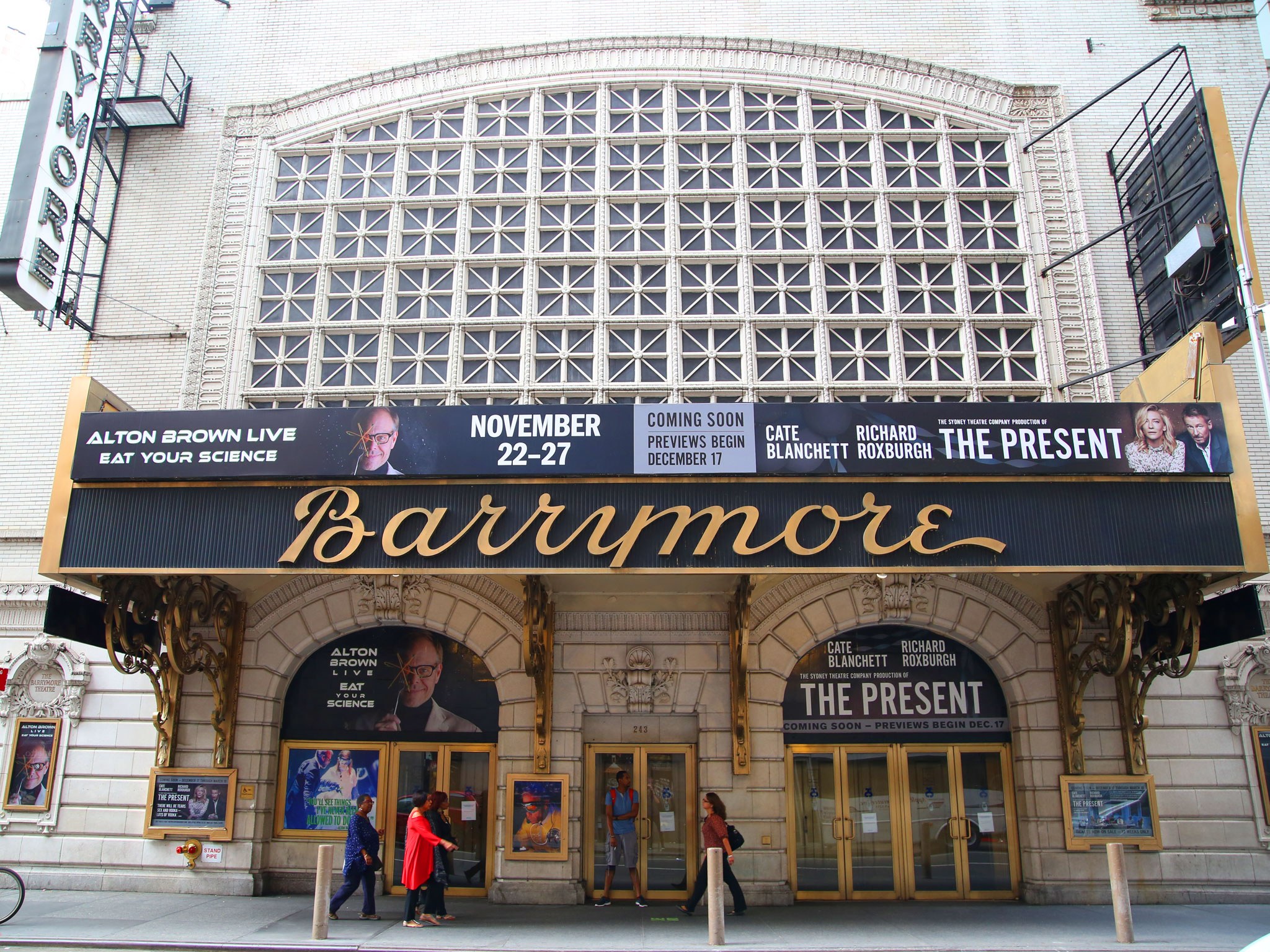 Anna Petrova

Cate Blanchett
Platonov

Richard Roxburgh
Dimitri

Brandon McClelland
Sophia

Jacqueline McKenzie
Scenic + Costume Design

Alice Babidge
Lighting Design

Nick Schlieper
Sound Design

Stefan Gregory
Sound + Original Music

Stefan Gregory
General Manager

David Turner at Thompson Turner Productions
Press Agent

Boneau Bryan-Brown