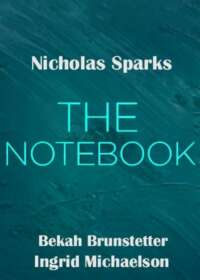 The Notebook
Discount Tickets and Show Information
Discount Broadway Tickets For The Notebook
Show Status: Future

Genre: Musical

The Notebook is 2 hours and 20 minutes long, including an intermission of 15 minutes

8 Shows per week

Previews Begin: February 22, 2021

Show Opens: March 8, 2021

Show Closes: Open ended
Romantic musical based on the best selling novel written by Nicholas Sparks about a couple's enduring love despite years of being apart
The Notebook

on Broadway Background
The Notebook was originally a book written by the romance novelist, Nicholas Sparks in 1996. Sparks got the inspiration to write the book by observing his own grandparent's 60+ year marriage. The book was published in October 1996 and became a New York Times Best Seller in its first week of book sales. The book stayed on the NYTimes list for over a year afterwards and then the sleeper-hit turned blockbuster movie was developed in 2004, starring Ryan Gosling and Rachel McAdams. In 2009 the musical version of The Notebook was adapted from the book by the Emmy Award nominee, Bekah Brunstetter and the lyrics were written by the American singer-songwriter, Ingrid Michaelson. Since the show was developed it has been languishing and had not played any major theatre. In September 2020, the musical finally made its world premiere when it was performed at Chicago's Shakespeare Theatre, which then set up the show for its Broadway run in 2021.
What's
The Notebook

Like?
The story takes place in North Carolina over the course of three decades, notably 1930, 1940 and 1990. The audience follows along, watching the heated love and passionate disputes between the two main characters Noah Calhoun and Allie Hamilton. Calhoun is a young, romantic, rugged but classically attractive man who was a military veteran who still carries with him some residual PTSD from WW1. Hamilton (who is also wildly attractive) starts out as the classic ingenue but then develops into a more accomplished and confident person as the story develops. Calhoun wants to protect and love Hamilton, but the sparks fly. They meet during a long hot summer in the early 1930's and proceeds to have a whirlwind summer fling. More than a decade later, the two cross paths again when Hamilton is set to be married to another man and Calhoun cannot stand to let that happen. The two are portrayed as a deeply flawed, yet relatable couple who regularly get into tempestuous arguments with each other, but who also have a deep sensual and desirous love for one another. The two are eventually shown as 90+ year old grandparents who now have a large family around them and are still together, except with one major challenge.
Is
The Notebook

Good for Kids?
The Notebook deals with mature issues that often come up in long-term relationships and also depicts some mildly sexual scenes. The show is not recommended for people under the age of 16.
Longacre Theatre
220 West 48th Street
New York, NY 10019
Entrance:
48th Street between Broadway and 8th Avenues
Theatre Information
Press Agent

Boneau/Bryan-Brown
Book Writer

Bekah Brunstetter
Based on a Novel by

Nicholas Sparks