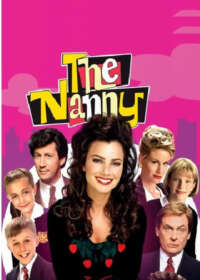 The Nanny
Broadway Show Tickets: Not Currently Available
Discount Broadway Tickets For The Nanny - This Show Is Now Shelved
Show Status: Shelved

Genre: Musical

The Nanny is 120 minutes long, including an intermission of 15 minutes

8 Shows per week

Show Closes: Open ended
A uber-comedic musical take on the original TV show of The Nanny. The musical picks up where the TV show left off way back in 1999.
The Nanny

on Broadway Background
Nanny Musical Parallels With the Original TV Show

The Broadway musical show attempts to capture the verve of hilarity of the original TV show in which Fran Drescher starred as the lead character, Franny Fein. The original TV show, which aired from 1993 to 1999 has been playing on TBS and HBO. This TV show was originally created by Drescher in 1992 who had an epiphany about creating a TV show using the Sound of Music format, but with an updated environment of modern day New York City and far fewer Nazis.
Original Show Shot on Poor Quality Tape
The original beloved TV show was unfortunately shot on poor quality digital tape to save on production costs. In TV reruns, the show looks out of focus and fuzzy on modern large TV screens. Showtime, HBO and a number of smattering of TV stations have struggled with trying to improve the quality to be able to broadcast. The Broadway show finally brings the magic of The Nanny back in the ultimate high definition of a live, in person event that fans of the show will love.
COVID-10 Bereavement Sets Production Back
In 2020, The Crazy Ex-Girlfriend's Rachel Bloom and Fountains of Wayne's singer Adam Schlesinger were set to write the music for the show, but Schlesinger died of Covid-19 at the age of 52. Following his death, Bloom still remained on board doing the music for the show, attempting to capture many of Schlesinger's ideas and creativity.
This new Broadway show follows on 20 years from where the TV show left off. Fran Drescher's character, Fran Fein, is now the meddling Sheffield grandmother of Maggie Sheffield's adorable three little 'monsters'. Maggie, who now has a successful career on Wall Street, has decided to get a male nanny (often referred to as a Manny) to look after her children.
This decision does not go down too well with Fran and Maggie's husband, and Jewish underwear model, Michael Brolin. Of course Fran has a strong opinion in the matter and all is good until she actually meets the new "manny" Ricardo and realizes there could be a problem. Adding to the debacle is CC Simpson, who is now Maggie's neighbor, and she will not stop giving her opinion on the matter and continues with her hilarious sniping at Fran.
Is
The Nanny

Good for Kids?
Despite the close-to-the-line comedy this show is appropriate for most audiences. Anyone offended should check themselves before they wreck themselves.
Bernard B Jacobs Theatre
242 West 45th Street
New York, NY 10019
Entrance:
45th Street, between 8th and Broadway
Theatre Information
Chastity Claire "C.C." Babcock
Margaret "Maggie" Sheffield
Brighton Milhouse Sheffield
Sylvia Fine

Fran Drescher
Writer

Peter Marc Jacobson