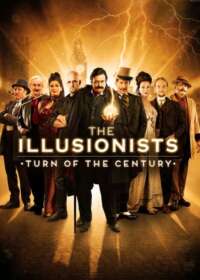 The Illusionists: Turn of the Century (2016)
Broadway Show Tickets: Show Closed No Longer Available
The Illusionists: Turn of the Century (2016) on Broadway: Show Is Now Closed
The Illusionists: Turn of the Century (2016)

Summary
Show Status: Closed

Genre: Magic

The Illusionists: Turn of the Century (2016) is 2 Hours long, including an intermission of 15 Minutes

8 Shows per week

Previews Began: November 10, 2016

Show Opened: November 25, 2016

Show Closed: January 1, 2017
The Illusionists – Turn of the Century features seven of the world's most talented illusionists performing feats of magic, remarkable stunts, and other breathtaking acts. This show has traveled around the globe delighting audiences and making believers out of the greatest skeptics. The show is conceived by Simon Painter and directed by Neil Dorward.
The Illusionists: Turn of the Century (2016)

on Broadway Background
The production, which is only scheduled to run between November 25, 2015 and January 1, 2016, is the third run on Broadway, and the show is also on tour around the world. The production saw great success in the Broadway seasons of 2014-2015 and 2015-2016. The Illusionists 1903: The Golden Age of Magic has traveled to Brisbane, the Middle East and Sydney.
A huge family attraction, people are bound to be in awe of all the amazing tricks and stunts these seven cast members perform. To name a couple, The Showman aka Mark Kalin has been featured on, "World's Greatest Magic" and UK native, The Daredevil aka Jonathan Goodwin has also starred on noteworthy TV shows such as "Dangerman: The Incredible Mr. Goodwin" and "One Way Out."
What's
The Illusionists: Turn of the Century (2016)

Like?
For a strictly limited engagement, this spectacular show goes to Broadway for the third year in a row, straight from a sell-out run at the Sydney Opera House.This spectacular production features seven of the world's most outrageously talented acts, such as The Clairvoyants who are a duo (Amélie van Tass and Thommy Ten) this particular iteration of the show is set at the cusp of the 20th century or known in the touring show as "The Golden Age of Magic." This is billed at more than just a magic show – it is chock full of illusions that will absolutely dazzle children and adults of all ages. Broadway has never seen magic quite like this before.
Is
The Illusionists: Turn of the Century (2016)

Good for Kids?
Yes! Children of all ages will be amazed and dazzled by the spectacles and tricks. However, children under the age of 4 are not permitted in the theatre.
Palace Theatre
1554 Broadway
New York, NY 10036
Entrance:
Broadway, between 46th and 47th Street
Theatre Information
The Illusionists: Turn of the Century (2016) Marquee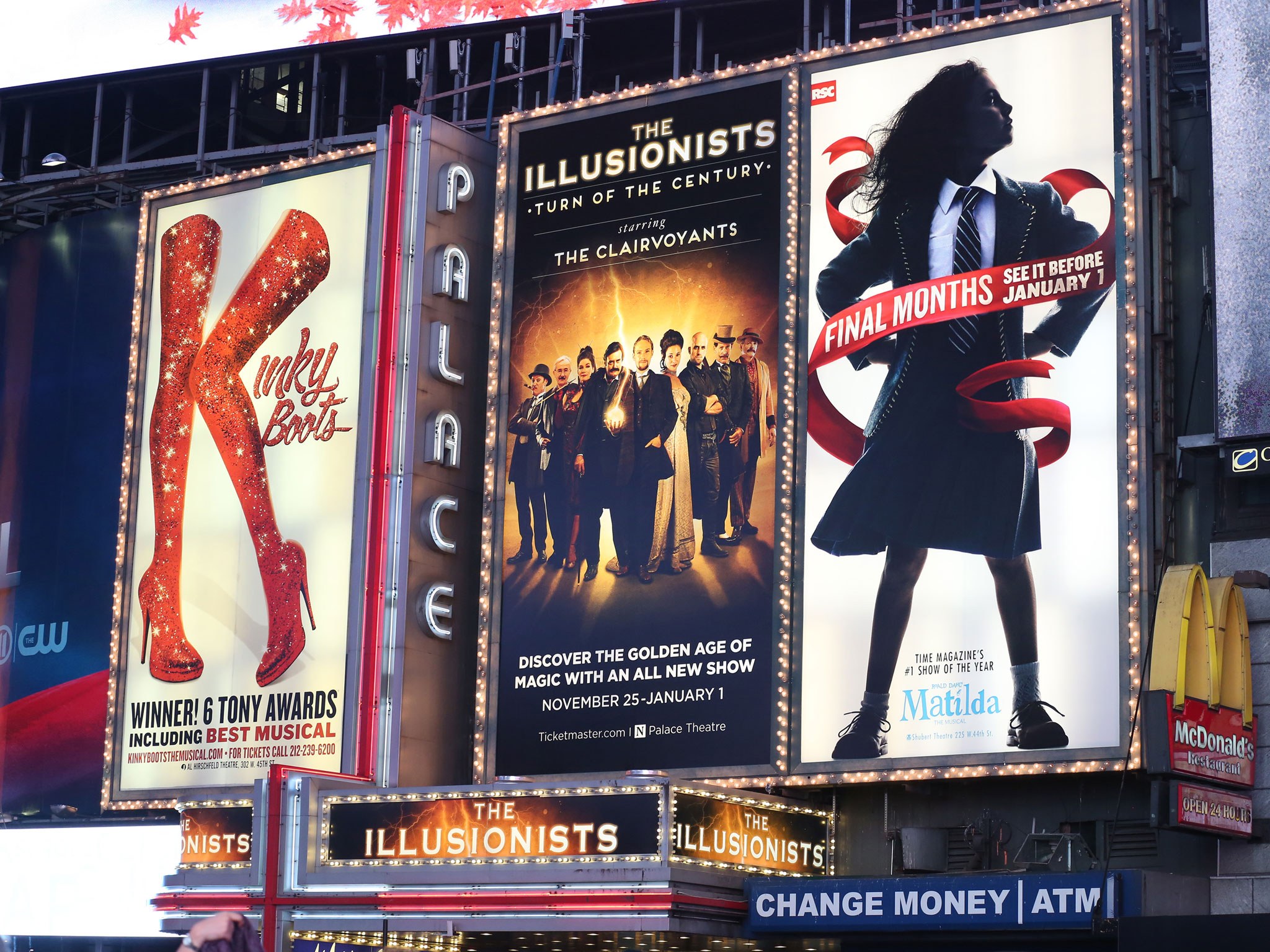 The Daredevil

Jonathan Goodwin
The Conjuress

Jinger Leigh
The Eccentric

Charlie Frye
The Clairvoyants

Thommy Ten & Amélie Van Tass
The Charlatan

Dana Daniels
The Grand Carlini

Justo Thaus Jin
Road Show Theatrical The Production Office
Illusion Designer

Don Wayne
Illusion Specialist

John Olszewsk
Associate Director

Jenn Rapp
Assistant Director

Desiree LaBella
Costume Design

Angela Aaron
Lighting Design

Paul Smith
Sound Design

Shannon Slaton
Graphic & Video Design

NICE Studios
General Manager

Dave Stinson at MagicSpace Entertainment