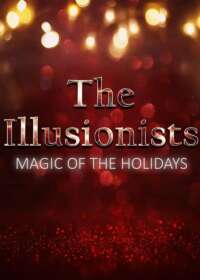 The Illusionists: Magic of the Holidays (2019)
Broadway Show Tickets: Show Closed No Longer Available
The Illusionists: Magic of the Holidays (2019) on Broadway: Show Is Now Closed
The Illusionists: Magic of the Holidays (2019)

Summary
Show Status: Closed

Genre: Holiday Show

The Illusionists: Magic of the Holidays (2019) is 2 Hours long

8 Shows per week

Previews Began: November 29, 2019

Show Opened: November 29, 2019

Show Closed: January 5, 2020
Holiday show featuring seven world-class magicians where they perform mind-boggling tricks, breathtaking acts and other remarkable stunts.
The Illusionists: Magic of the Holidays (2019)

on Broadway Background
The Illusionists - Magic of the Holidays is the travelling magic troupe's fifth holiday show on Broadway since their debut in 2012. The production features a unique casting system, in which there is no staple list of illusionists, but rather a rotating cast of world-renowned magicians for each performance. This makes the performances never feel stale and gives the troupe the chance to vary the types of magic that are showcased. The 2019 holiday special event features seven of the world's newest illusionists – namely, Kevin James , Chris Cox, Paul Dabek, Hyun Joon Kim, Enzo Weyne and Sos and Victoria Petrosyan. Each of the magicians have their own accolades and specialty in magic. James was awarded the "Parlour Magician of the Year" in 2003. Cox is a comedy-magician type, who auditioned for America's Got Talent in 2016. Dabek is a witty stage performer who is known for his devilish and lively charm. Kim is a master of the sleight-of-hand magic and a self-proclaimed master manipulist. Weyne is a French illusionist who puts a European spin on everything. The Petrosyans are a married couple and they are quick-change artists who went on to the quarter finals on America's Got Talent in 2016.

What's
The Illusionists: Magic of the Holidays (2019)

Like?
The Illusionists - Magic of the Holidays is a performance that is both perplexing and yet captivating at the same time. With a mix of thrilling visuals, uptempo music and many "wow!" moments, as the magicians borrow heavily from some of the great magic superstars. The show plays off other magicians such as; Lance Burton, David Blaine and Penn and Teller with many of the tricks inspired by each of them. Throughout the entire show the Illusionists make objects appear out of nowhere, and they do this without any notice. They also use willing audience members to help them perform some of their most complicated stunts, but some New York City audiences are wise to the ruse. This show has been called Magic's "Cirque du Soleil" by critics and this version of the Broadway show attempts to incorporate the holiday spirit into their Winter wonder-land theme.
Is
The Illusionists: Magic of the Holidays (2019)

Good for Kids?
This show is intended for children and adults. However, loud sounds and sudden explosions occur on stage which may startle some of the youngest children, making it not suitable for children under 5 years old.
Neil Simon Theatre
250 West 52nd Street
New York, NY 10019
Entrance:
52nd Street between Broadway and 8th Avenue.
Theatre Information
The Illusionists: Magic of the Holidays (2019) Marquee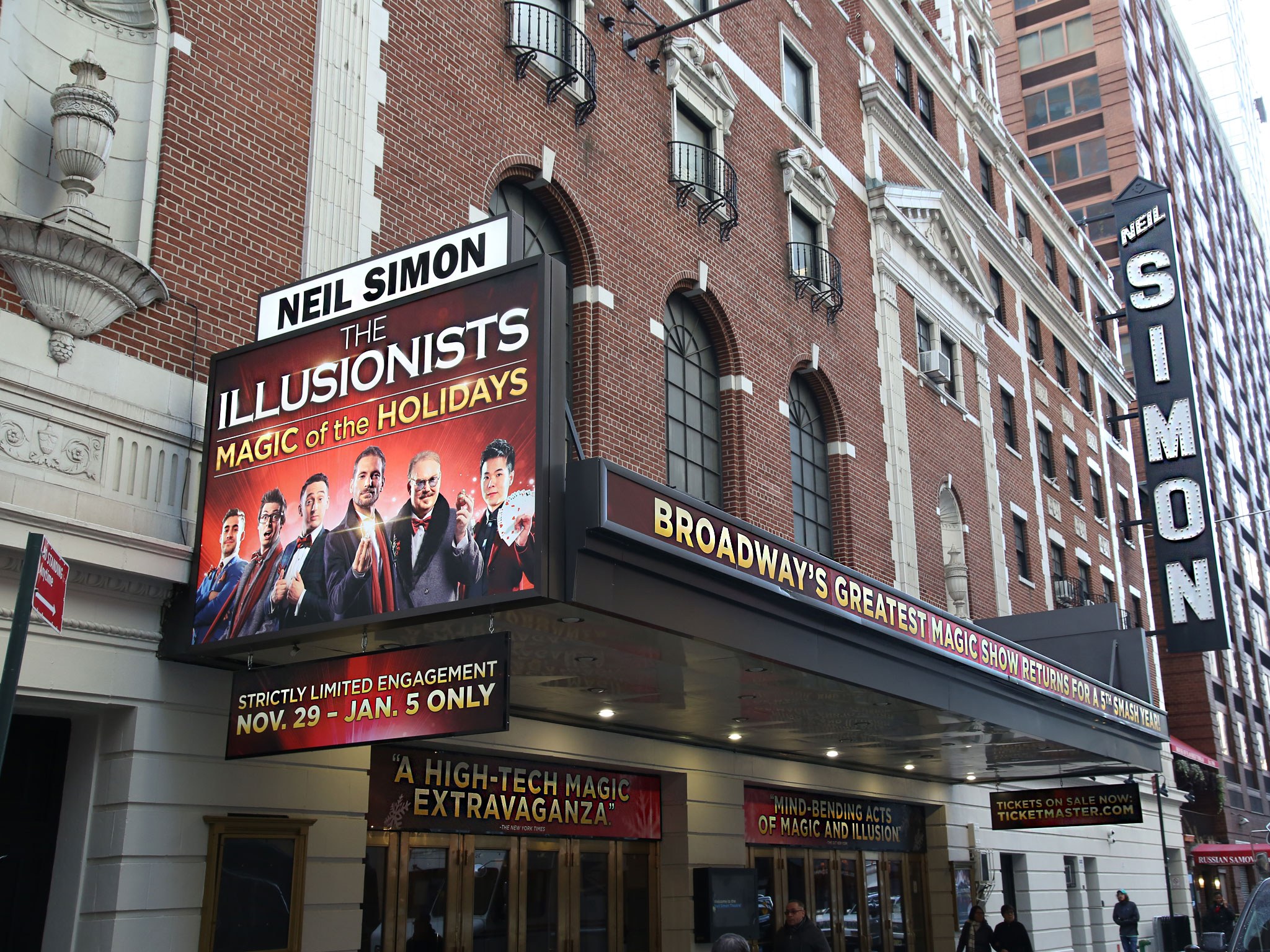 The Manipulator

Hyun Joon Kim
The Transformationalist

Sos Petrosyan
The Transformationalist

Victoria Petrosyan
The Unforgettable

Enzo Weyne
Executive Producer

Tim Lawson
Press Agent

Boneau/Bryan-Brown
Creative Director

Simon Painter