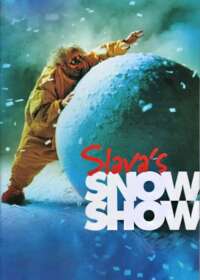 Slava's Snowshow
Broadway Show Tickets: Show Closed No Longer Available
Slava's Snowshow on Broadway: Show Is Now Closed
Show Status: Closed

Genre: Holiday Show

Slava's Snowshow is 1 hour and 40 minutes long, including an intermission of 15 minutes

8 Shows per week

Previews Began: November 11, 2019

Show Opened: November 13, 2019

Show Closed: January 5, 2020
A Musical holiday and circus performance show that is known for its unique magic tricks and Winter wonderland theme.
Slava's Snowshow

on Broadway Background
Slava's Snowshow was created in 1993 by the Russian theatrical artist Slava Polunin. The production first came to the United States in 2004 where it became an instant sensation among both audiences and critics alike. The show was first performed stateside at the Union Square Theatre (which is now named the Daryl Roth theatre) and is an off-Broadway theatre located right around the corner from NYC's popular Union Square park. It was in this theatre that Slava's Snowshow achieved the theatre's highest grossing show to date. Slava's Snowshow returned to NYC in 2007 and performed on Broadway at the Helen Hayes Theatre. It was nominated for a Tony Award for "Best Special Theatrical Event" and won an Olivier Award for "Best Entertainment Performance" in the West End. This time around, acclaimed Broadway producers David Carpenter, John Arthur Pinckard and Hunter Arnold have worked on this new version of this holiday tradition.
What's
Slava's Snowshow

Like?
Some call it the Russian Cossack version of Cirque du Soleil, but Slava's Snowshow is a much less a circus and much more a musical performance show that is set in a dream-like winter vision filled with many comical tricks and surprises. The Snowshow is broken up into different winter themed scenes with each pushing the boundaries of what is thought to be possible on stage. The story follows the main character Slava, a curious clown, who explores the world around him and as he meets other funny and peculiar characters which take him in as their own family and change his life and outlook. The performers in the show astonish the audience with many surreal visuals like, colorful balloons that appear out of thin air and cover the theatre stage. The show also features floating sharks that swim around the room and make the theatre feel like an underwater ocean. The show is known for its grand finale, which covers the theatre in a magical fake snowstorm that leaves the audience spellbound and wondering if it was Slava the clown, or actually themselves, that were dreaming the whole time.
Is
Slava's Snowshow

Good for Kids?
The show is intended for children over eight years old
Stephen Sondheim Theatre
124 West 43rd Street
New York, NY 10019
Entrance:
43rd Street, between 6th and Broadway
Theatre Information
Slava's Snowshow Marquee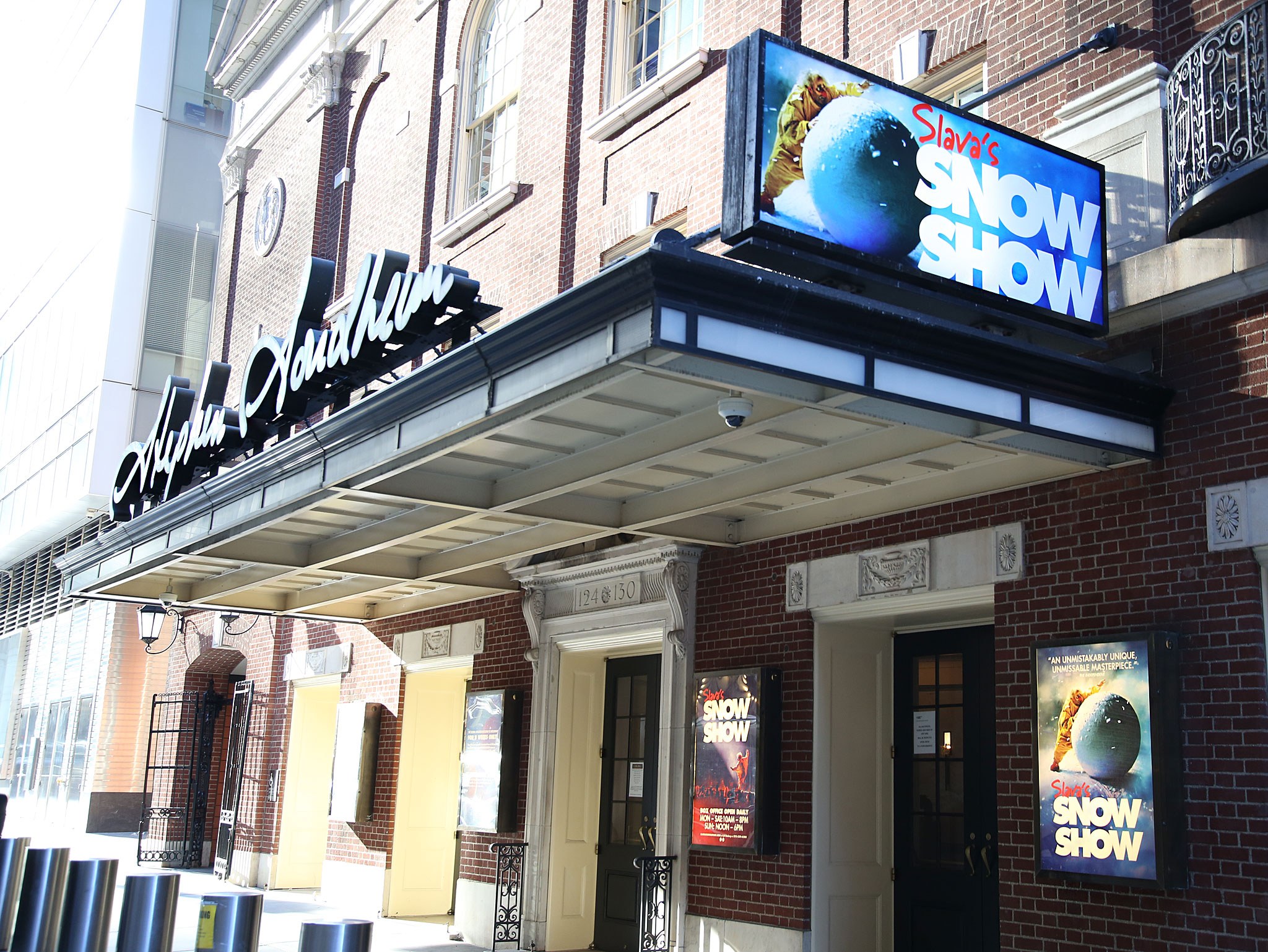 Member of the Green Team

Spencer Chandler
Member of the Green Team

Elena Ushakova
Member of the Green Team

Johnson
Member of the Green Team

Tatiana Karamysheva
Member of the Green Team

Dmitry Khamzin
Member of the Green Team

Christopher Lynam
Member of the Green Team

Fyodor Makarov
Member of the Green Team

Ivan Polunin
Production Manager

Juniper Street Productions
General Manager

Foster Entertainment
Slava's Manager

Gwenael Allan
Creator Staging

Slava Polunin
Designer

Victor Plotkinov
Lighting Design

Alexander Pecherskiy
Sound Design

Rastyam Dubinnikov
Art Director

Gary Cherniakhovskii