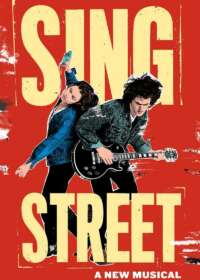 Sing Street
Broadway Show Tickets: Not Currently Available
Discount Broadway Tickets For Sing Street - This Show Is Now Shelved
Show Status: Shelved

Genre: Musical

Sing Street is 2 Hours and 20 minutes long, including an intermission of 15 Minutes

8 Shows per week

Show Closes: Open ended
A 1980's Commitments-style, coming-of-age musical set in Dublin, Ireland from the creator of the Broadway smash-hit Once.
Sing Street

on Broadway Background
Sing Street premiered off-Broadway on November 25th, 2019 at the New York Theatre Workshop in NYC's East Village to mostly positive reviews. Sing Street is based on indie screenwriter John Carney's 2016 film of the same name. The original film starred a cast of young Hollywood amateurs and received much critical acclaim, with many recognized critics calling their performances "charming and endearing".
Comparison to The Commitments Movie
Although the Sing Street film is often compared to 1991 movie The Commitments, there are some major differences. In The Commitments an unemployed Dublin boy puts together a soul band made up of the Irish working class. Sing Street is set in a much earlier generation and focuses on their personal growth rather than the Irish social struggle. The film version of Sing Street received a Golden Globe Award nomination for 'Best Motion Picture' for 'Best Musical or Comedy Film'.
2nd Adaptation For John Carney
Sing Street is Carney's second film adapted for the Broadway stage, with his 2007 film Once gracing the Great White Way in 2012. That show won a whopping eight Tony Awards, which included the award for 'Best Musical'.
Songs From The Movie Made it Into the Show
The Broadway version of Sing Street uses many of the 2016 film's most beloved songs, including the chart hit "Drive It Like You Stole It". John Carney often uses talented musicians to play the characters in his projects, which often leads to inspired musical performances, but less-than-stellar acting performances on both the screen and the stage.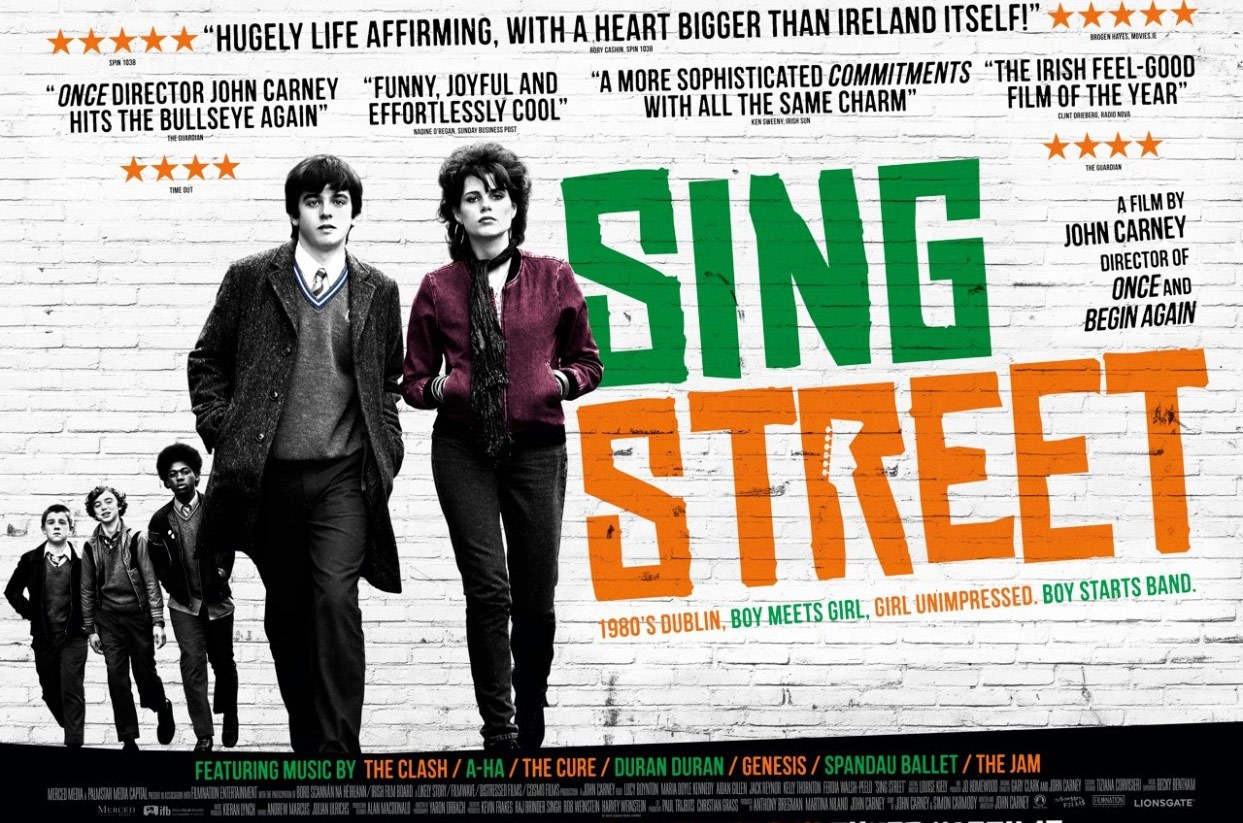 Sing Street follows sixteen year-old Conor in 1982 during the Great Recession in Dublin, Ireland, when money, food, and lodging was scarce for poverty-stricken Dubliners. After being forced by his parents to transfer out of private school due to their impending family bankruptcy, Conor decides to start a Rock band with his friends at the new local public school.
Conor is motivated to impress his new mysterious and beautiful classmate Raphina and finds himself at odds with his family and their religious beliefs as he falls more deeply for her. He must navigate his confusing first-love and the tumultuous ups and downs of his adolescence in this charming tale about the power of music and connection.
In this show, the actors play their own instruments on stage, highlighting the energy and excitement of producing live music which Carney is famously known to capture in his film and stage productions.

Is
Sing Street

Good for Kids?
This show includes references to violence and alcohol use and may not be appropriate for children under 16 years old.
Lyceum Theatre
149 West 45th Street
New York, NY 10019
Entrance:
45th Street between 6th and 7th avenue
Theatre Information
Darren

Max William Bartos
Director

Rebecca Taichman
Choreographer

Sonya Tayeh
Lighting

Christopher Akerlind
Musical Supervision

Martin Lowe
Orchestrations

Martin Lowe