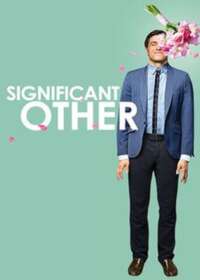 Significant Other
Broadway Show Tickets: Show Closed No Longer Available
Significant Other on Broadway: Show Is Now Closed
Significant Other

Summary
Show Status: Closed

Genre: Play

Significant Other is 2.5 Hours long, including an intermission of 15 Minutes

8 Shows per week

Previews Began: February 14, 2017

Show Opened: March 2, 2017

Show Closed: April 23, 2017
Significant Other centers around a gay 20-something named Jordan Berman, who struggles to find "the one" as all of his friends seem to be marrying around him. In addition to characterizing his peers who are entering the next phase of their young lives, the play also depicts Jordan's relationship with his grandmother, a link that is portrayed with unsentimental grace, juxtaposing that timeless familial bond with the more transitory nature of certain friendships that fade away, while the lasting relationships never fade.
Significant Other

on Broadway Background
Upon its debut in Spring 2015, it received excellent reviews, with Charles Isherwood from The New York Times calling it "entirely delightful," enjoying the delicately unromantic nature of this play about romance. The play is directed by Trip Cullman, a brilliant young director who has been making waves all over the Off-Broadway scene for years, and who is making his Broadway directorial debut with this production. Cullman's previous credits include Halley Feiffer's plays A Funny Thing Happened on the Way to the Gynecologic Oncology Unit at Memorial Sloan-Kettering Cancer Center of New York City at MCC and I'm Gonna Pray For You So Hard at Atlantic Theater Company, Lonely, I'm Not by Paul Weitz at Second Stage, and Wild Animals You Should Know by Thomas Higgins at MCC, which also starred Gideon Glick, who debuted the lead part of Jordan Berman in Significant Other. This production is a rare gem that gathers an incredible group of young talent on the pinnacle of their careers, who are also all on the brink of entering the Broadway landscape for the first time.
What's
Significant Other

Like?
Significant Other is a new comedic drama by up-and-coming playwright Joshua Harmon. The play captures that particular feeling of young adulthood when friends from youth and college are marching forward with their individual lives, and their individual relationships, as some people feel that they may be left behind. Harmon is also the scribe behind Bad Jews, an Off-Broadway hit that became the third most produced play all over the country last year. Like Bad Jews, Significant Other premiered Off-Broadway in a Roundabout Theatre Company production at the Laura Pels Theatre. There is an inimitable energy about this production, telling a story that perfectly captures a slice of our modern times.
Is
Significant Other

Good for Kids?
The show is most appropriate for children over the age of 12. Children under the age of 4 are not permitted in the theatre.
Booth Theatre
222 West 45th Street
New York, NY 10019
Entrance:
45th Street, between 7th and 8th Ave
Theatre Information
Helene Berman

Barbara Barrie
Jordan Berman

Gideon Glick
Will/Conrad/Tony

John Behlmann
Vanessa

Rebecca Naomi Jones
Scenic Design

Mark Wendland
Choreographer

Sam Pinkleton
Costume Design

Kaye Voyce