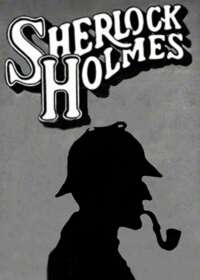 Sherlock Holmes
Broadway Show Tickets: Not Currently Available
Discount Broadway Tickets For Sherlock Holmes - This Show Is Now Shelved
Show Status: Shelved

Genre: Play

Sherlock Holmes is 2 hours long, including an intermission of 15 minutes

8 Shows per week

Show Closes: Open ended
Sherlock Holmes faces his greatest challenge yet in this new play which forces Sherlock to come face-to-face with his own mysterious past

Sherlock Holmes

on Broadway Background
Sherlock Holmes premiered at the Vail-Leavitt Music Hall in Riverhead, New York in April 2020 before coming to Broadway.
Daniel Evans Was Set to Direct
The play was to be directed by an actor/director Daniel Evans who is known for his work on the A Midsummer Night's Dream in 1996, Merrily We Roll Along in 2001, Candide also in 2001, and Sunday in the Park with George in 2008. For the 2001 production of Merrily, Evans won an Olivier award for 'Best Actor in a Musical' and in the 2008 production of Sunday he was also nominated for a Tony award for 'Best Actor in a Musical'.
Evans Replaced by Rob Ashford Off The Show
The Tony- and Olivier Award-winning Rob Ashford is now set to direct. No information about Daniel Evans being was released.
Homage to Sir Arthur Conan Doyle
The play Sherlock Holmes is based off the iconic literary figure from Sir Arthur Conan Doyle's literary works which revolutionized the genre of detective fiction. The Broadway show is produced by Antonio Marion, whose award-winning production credits include Betrayal, Groundhog Day, and Evita.
Rachel Wagstaff and Duncan Abel Writing Team
The Broadway show is written by British playwright duo Rachel Wagstaff and Duncan Abel, both known for the 2019 Girl on The Train and the 2013 BBC Radio 4 show When I Lost You. The writers have produced a new story, but stayed true to the confines of the 1887 Sherlock Holmes standard that has been set in the novels and 56 short stories that Sir Arthur Conan Doyle produced.
What's
Sherlock Holmes

Like?
Sherlock Holmes takes place in 19th Century London and follows Sherlock Holmes and his companion John Watson as they solve a murder mystery for the King of Bohemia.
The case starts at Sherlock's home and office on Baker Street, attended to by his landlady Mrs. Watson, but the case quickly takes them out of London and all across Europe. Along the way, Sherlock and Watson must contend with Sherlock's nemesis Moriarty and try and unravel a mystery within a mystery while Sherlock confronts his tortuous past and deals with the frustrated Inspector Lestrade, who is under pressure to find the killer and the body.
The case continues to get more complicated with the introduction of the mysterious and cunning stranger Irene Adler who proves to be a challenge for Sherlock both on a criminal and a romantic level. The revelations from Sherlock's childhood experiences may be an exploration of the mind, but also could be a dangerous diversion created by the murderer so they can attempt to escape scot-free.
The play intrigues new and old audiences alike with its countless twists and turns and brings a new and refreshing perspective to the beloved characters from Sir Arthur Conan Doyle's famous works.
Is
Sherlock Holmes

Good for Kids?
Sherlock Holmes is appropriate for children over eight years old, although some sequences could be frightening to young audiences.
John Golden Theatre
252 West 45th Street
New York, NY 10019
Entrance:
45th Street between 7th and 8th Avenues
Theatre Information
General Manager

Bespoke Theatricals LLC
Settings

Christopher Oram
Costumes

William Ivey Long
Choreographer and Movement Director

Akram Khan