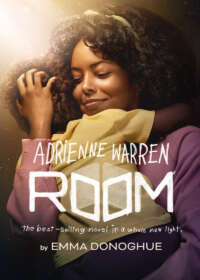 Room
Broadway Show Tickets: No Longer Available
Room on Broadway Show: Cancelled Show
Show Status: Cancelled

Genre: Play

Room is 2 hours 20 minutes long, including an intermission of 15 minutes

8 Shows per week

Previews Began: April 3, 2023

Show Opened: April 17, 2023

Show Closed: September 17, 2023
Emma Donoghue's bestselling novel Room where a mother and son have been held trapped in a bunker for seven years, but when time for escape arrives, their biggest challenge is the outside world.
Room

on Broadway Background
World Premiere
The world premiere of Room took place in 2017 at Stratford East in the UK. Room also had a run in Ontario and Toronto in Spring 2022.
Re-development and Rewriting for North American Production
Room went through extensive development and rewriting for its North American premiere production, which after two years of Covid-related delays came to the Grand Theatre in London Ontario and Mirvish (Princess of Wales Theatre) in Toronto in 2022.
All three productions were well received by audiences and critics alike.
2023 Show Abruptly Cancelled During Rehearsals
Nathan Gehan was the general manager on the show and was forced to withdraw his producing company, ShowTown Productions, from being a general partner on "Room" because of a family crisis. He also backed out of being a general partner and almost overnight, the show ran out of operating budget.
Attempt To Find Replacement General Partner Failed
Gehan stated that he had planned to continue to raise funds and do producing work for the show despite announcing his intention to withdraw as a general partner on March 7, 2023. Gehan was then cut out of the process by the other show producers after they learned of the postponement with the rest of the public, which must have not made them happy.
Securities and Exchange Commission Filing
Room had been seeking to raise up to $7 million overall, according to a January 2023 filing with the Securities and Exchange Commission.

Room Joins Dubious List Of Other Cancelled Broadway Shows
There are very few shows that make it most of the way to opening on Broadway and then fail at the very last moment. Room joins such other notable shows as 2017's Burn This, Fat Pig, Happy Trails, Robin Hood, Nerds, and Tea At Five.
Ma was kidnapped as a teenage girl and raped by her captor. Seven years later she is still locked inside a purpose built room in her captor's garden, but now with a son.
Her five year old son, Jack, has no concept of the world outside and happily exists inside the bunker with the help of Ma's games and his vivid imagination where objects like Rug, Lamp and TV are his only friends.
But for Ma the time has come to escape and face their biggest challenge to date: the world outside.

The show can be upsetting for adults and is not recommended for children as it contains many disturbing scenes.

Room contains sensitive subject matter, including depictions of (and references to) sex, violence, and sexual assault. Recommend for ages 14 and older.
James Earl Jones Theatre
138 West 48th Street
New York, NY 10019
Entrance:
48th Street between 6th and 7th Avenues
Theatre Information
Room Marquee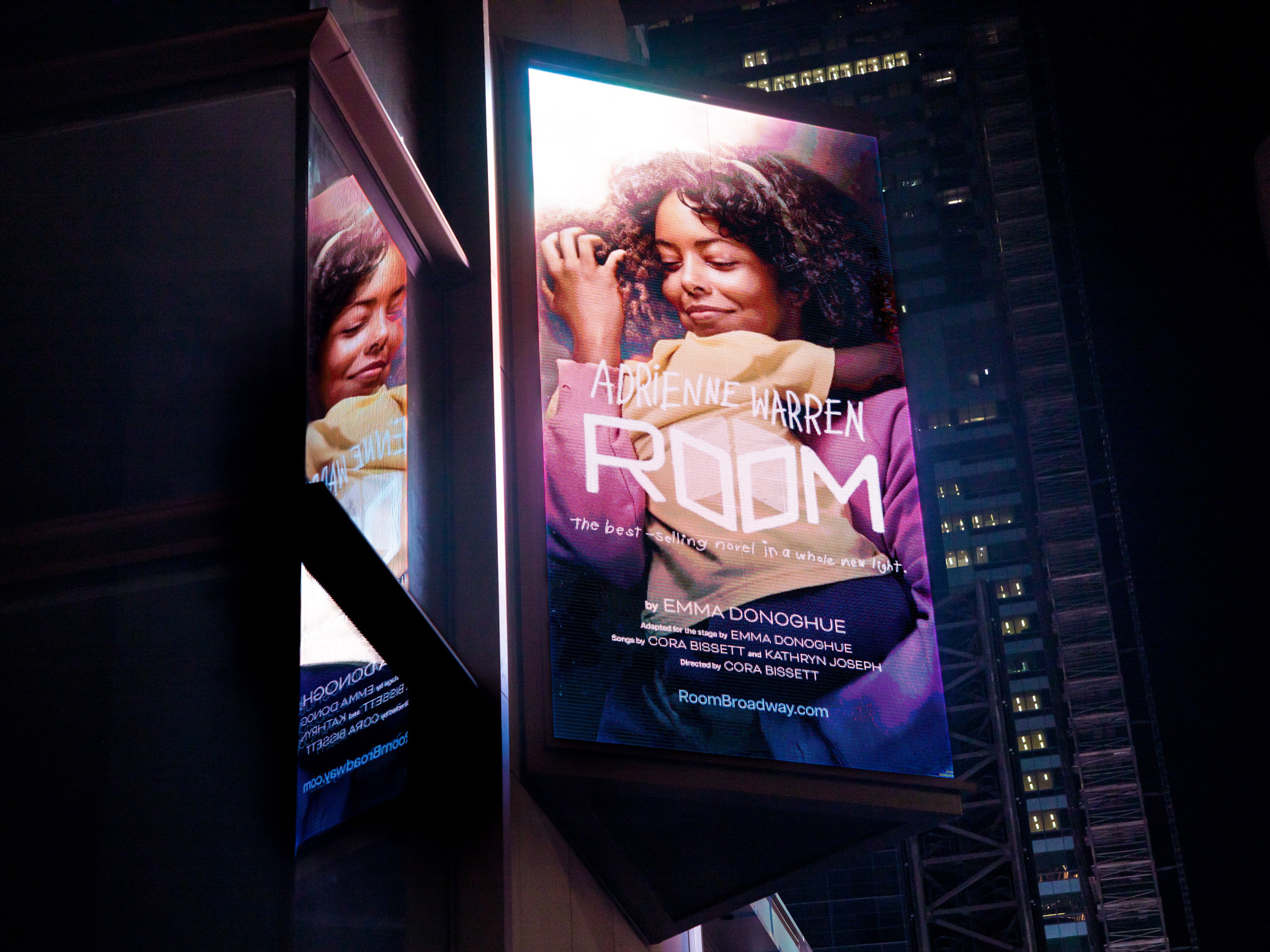 Little Jack

Aiden Mekhi Sierra
Little Jack

Christopher Woodley
ShowTown Productions : Nathan Gehan