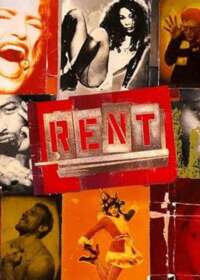 Rent
Broadway Show Tickets: Show Closed No Longer Available
Rent on Broadway: Show Is Now Closed
Show Status: Closed

Genre: Musical

Rent is 2hrs 30mins long, including an intermission of 15 minutes

8 Shows per week

Previews Began: April 16, 1996

Show Opened: April 29, 1996

Show Closed: September 7, 2008
Rent is a ground breaking modern day musical set in New York City's East Village and is based on the well known opera La Bohème
Rent

on Broadway Background
Rent's first performance on Broadway was at 6:30 PM on April 29th, 1996, and despite it its poor choice of theatre (The notoriously disconnected-from-Broadway Nederlander Theatre, where shows often go to die), Rent was an instant success. Its success was a testament to the amazing work done at the New York Theatre Workshop in 1994 that developed the show, songs, story and characters. Since its opening, rent has gone on to win the Pulitzer Prize, the Tony Award for Best Musical and capture the hearts and minds of thousands worldwide. The show went on to make household names of Idina Menzel, Taye Diggs, Jesse L. Martin, Tracie Thoms, Adam Pascal, Wilson Jermaine Heredia and Anthony Rapp.

Rent is truly a ground-breaking musical phenomenon that changed Broadway forever and touched millions. Its breathtaking score and inspirational story have defined an entire generation. This musical theater landmark came to an end in 2008. after twelve amazing years at Broadway's Nederlander Theatre but its spirit lives on. Rent, the Pulitzer Prize and Tony Award-winning musical phenomenon, played its final performance on September 7th, 2008 with the "No Day But Today" as its final song in a celebrated Broadway history.

Set in New York City's East Village, Rent is an emotionally stirring story about a group of struggling artists who navigate friendships, relationships, and the difficulty of making art while trying to celebrate life and pay their rent.
This show is not suitable for children under 16 as it contain adult content specifically with sex, AIDS and death.
Nederlander Theatre
208 West 41st Street
New York, NY 10019
Entrance:
41st Street between 7th and 8th avenues
Theatre Information
Rent Marquee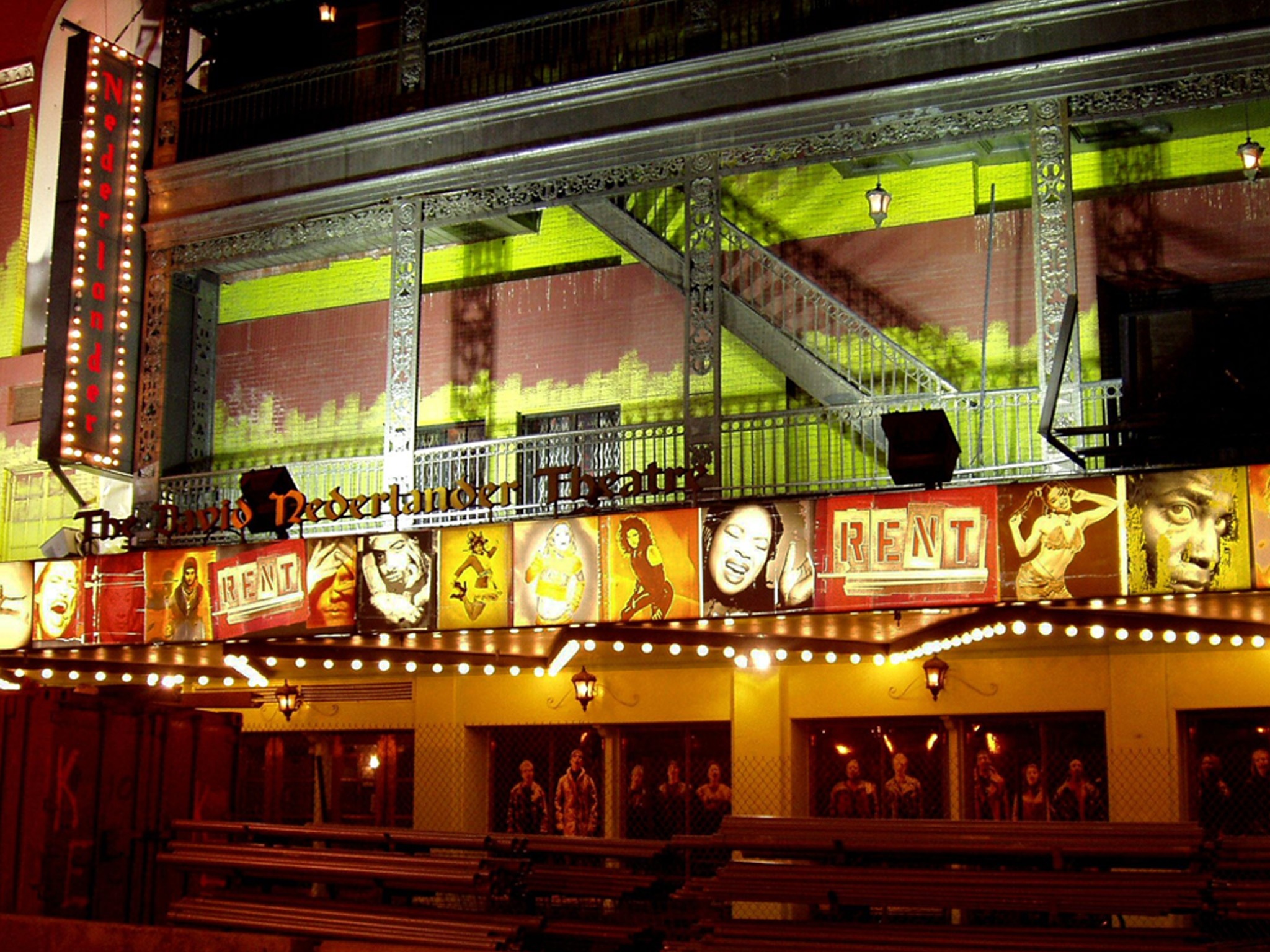 Angel

Wilson Jermaine Heredia