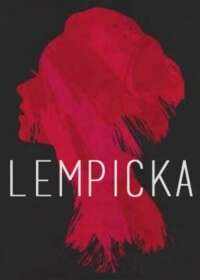 Lempicka
Broadway Show Tickets: Not Currently Available
Discount Broadway Tickets For Lempicka - This Show Is Now Shelved
Show Status: Shelved

Genre: Musical

Lempicka is 2 hours and 20 minutes long, including an intermission of 15 minutes

8 Shows per week

Show Closes: Open ended
Escaping the Russian Revolution, one couple is forced to leave their life of luxury and riches behind in the hopes of surviving the rise of fascism
Lempicka

on Broadway Background
Lempicka was written by female playwright Carson Kreitzer, who based the musical on the real life story of the famous Polish painter and one of her favorite female heroes, Tamara de Lempicka.
Story Developed at Yale University
Kreitzer learned about Lempicka when she studied at Yale University in New Haven, Connecticut in 1989. It was at Yale that she studied theatre, literature and earned her Masters in Fine Arts and eventually graduated magna cum laude in Spring 1991.
Krietzer then wrote Lempicka as part of her Master's thesis at Yale and had the musical reviewed by the Yale Repertory Theatre (Yale Rep) in 2011 for them to make suggestions and revisions to improve the show's continuity. Since then, Lempicka premiered in its final form during the July, 2018 Williamstown Theatre Festival in Massachusetts and then later went on to make its West Coast premiere at the La Jolla Playhouse in San Diego, California.
Broadway Debut Was Set For 2019
Lempicka was set to make its Broadway debut in March 2019 and was to make Carson Kreitzer an official Broadway playwright and overnight success. Rachel Chavkin was set as the director for this show, known for directing for the Tony Award winning musical Hadestown, which opened in March, 2019 and went on to sweep the Tony Awards that year. The COVID-19 pandemic changed everything. The show is now persona non grata.
Lempicka takes place in Warsaw, Poland from 1917-1923 which at the time was part of the Russian Empire. The show tells the story of the chilling real life events of the famous painter, Tamara de Lempicka and her husband, Tadeusz during the Russian Revolution and the rise of Bolshevism.
This is a time where the Russian monarch family, the Bolshevik's, were trying to continue their reign over the Russian Empire, when a strong sense of change was upon them. The Lempicka's, who were once part of the wealthy elite from old money, are at risk of being murdered by the mob and are forced to leave their old lives behind to escape to France where they are considerably safer.
Tamara has a great struggle with her family's new place in the world, which is encompassed by hunger and poverty. Lacking any basic skills that can earn them money, she learns to paint and eventually sells her work. Throughout the show, the main actress paints masterpieces on canvas and sings beautiful songs to help her deal with her quick getaway, new life and extreme situation.
The show's music has been adjusted and revised numerous times and now delivers a graceful and elegant tone that depicts her pain and hope for the future.
Is
Lempicka

Good for Kids?
Due to this show's Russian Revolution narrative, the show is not recommended for children under 13 years old as violent acts and sexual assault are depicted.
Studio 54 Theatre
254 West 54th Street
New York, NY 10019
Entrance:
54th Street between 7th and 8th Avenues
Theatre Information
Book Writer

Carson Kreitzer
Choreographer

Raja Feather Kelly