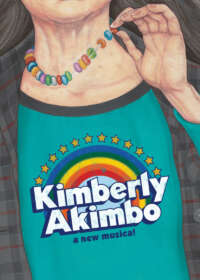 Kimberly Akimbo
Discount Broadway Tickets
Discount Broadway Tickets For Kimberly Akimbo
Show Status: Currently playing at the Booth Theatre

Genre: Musical

Kimberly Akimbo is 120 minutes long, including an intermission of 15 minutes

8 Shows per week

Previews Began: October 12, 2022

Show Opened: November 10, 2022

Show Closes: Open ended
A lonely teenager who looks just like a 72-year-old woman with so little time left to live, faces unrelenting challenges to her happiness that are not connected to her disease.

Kimberly Akimbo

on Broadway Background
The musical is based on the 2000 play by Pulitzer Prize-winning playwright David Lindsay-Abaires about a lonely teenage girl suffering from a disease that causes her to age four and a half times as fast as normal.
Original Play Version of the Show
The play version of the show was initially produced at the South Coast Repertory, Costa Mesa, California in April 2001.
The show then premiered Off-Broadway at the Manhattan Theatre Club New York City Center in February 2003 and and had SNL alum Ana Gasteyer attached.
The Musical Adaptation

After a significant gap of just over 18 years, a musical adaptation of the show was developed and finally played at The Atlantic Theater Company's Linda Gross Theater in November 2021, with the music written by Jeanine Tesori.
Transfer to Broadway in 2022
Following positive reviews and decent ticket sales, the show transferred to Broadway October 2022 into a Shubert Organization theatre, The Booth Theatre, which is under external exterior construction.

What's
Kimberly Akimbo

Like?
Not totally unlike the first half of the famous movie Benjamin Button, Kimberly Akimbo is a teenager who has a genetic disease that makes her look like a 72-year-old woman.
This problem alone would normally be enough of a challenge for most, but Kim is forced to maneuver around family secrets, challenging family personalities. She also faces felony charges for a crime that she did not commit, but all the evidence still points to her culpability.
Despite Kim's many setbacks in life, she is determined to find happiness where even time is not on her side and her body is breaking down.
Is
Kimberly Akimbo

Good for Kids?
The show is suitable for children over 12 years old as the story depicts the many of the challenges that teenagers go through, but they experience under much more favorable conditions.
Kimberly Akimbo

Ticket Lottery and Rush Schedule

Every day there are discounted Broadway show tickets sold as part of the Broadway ticket lotteries or as Rush Tickets Tonight. Tickets are only valid on-the-same-day of the drawing. The following is the daily schedule of the ticket lottery and RUSH ticket pricing.
Online Lottery
Monday, 9:00am
Tuesday, 9:00am
Wednesday, 9:00am
Thursday, 9:00am
Friday, 9:00am
Saturday, 9:00am
General Rush
Tuesday, 10:00am
Wednesday, 10:00am
Thursday, 10:00am
Friday, 10:00am
Saturday, 10:00am
Sunday, 12:00pm
Booth Theatre
222 West 45th Street
New York, NY 10019
Entrance:
45th Street, between 7th and 8th Ave
Theatre Information
Kimberly Akimbo Marquee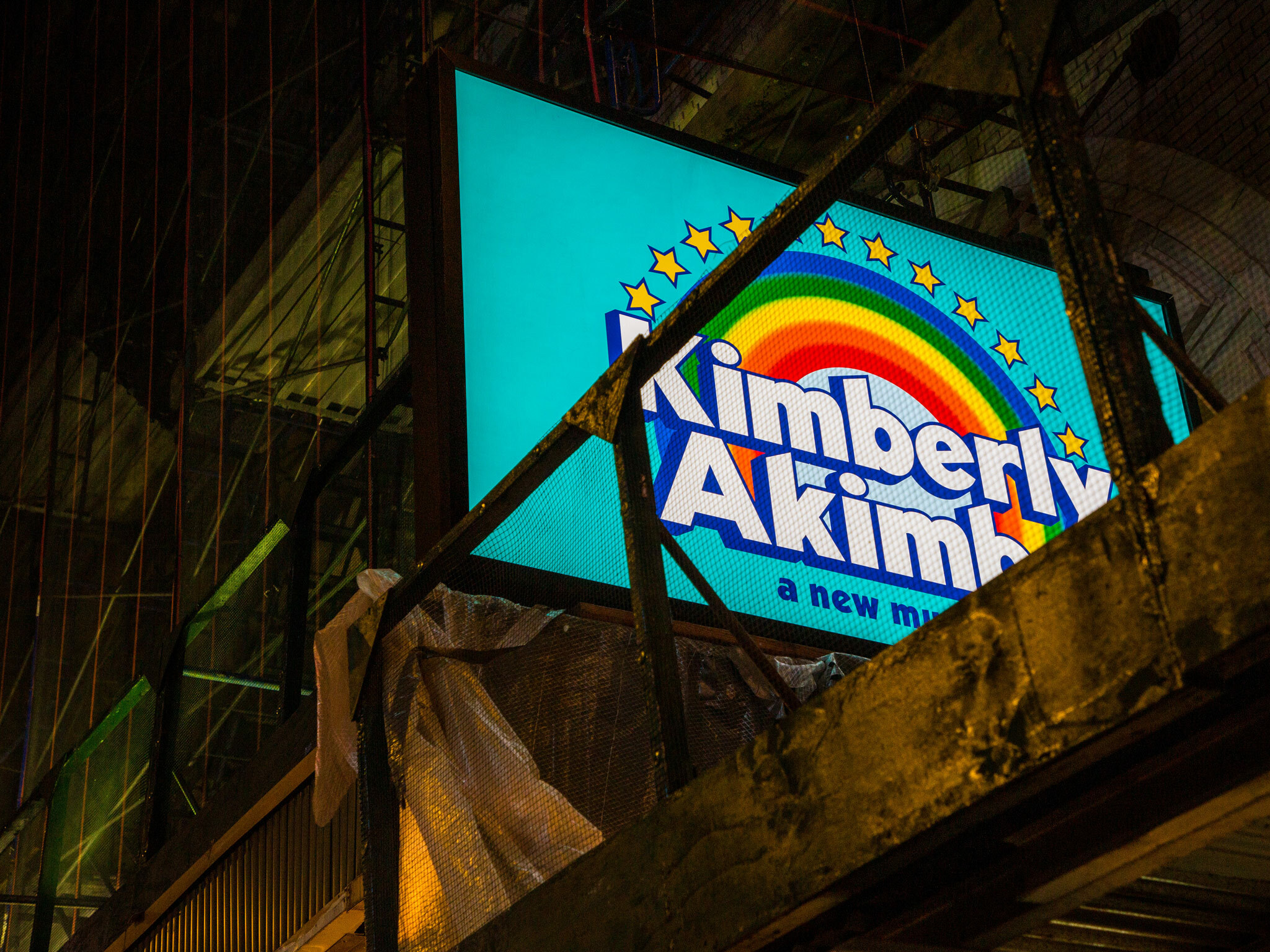 Kimberly Akimbo

Victoria Clark
Delia

Olivia Elease Hardy
Choreography

Danny Mefford
Book and Lyrics

David Lindsay-Abaire