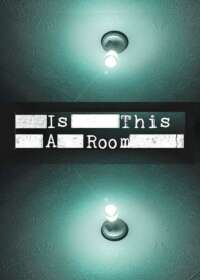 Is This A Room
Broadway Show Tickets: Show Closed No Longer Available
Is This A Room on Broadway: Show Is Now Closed
Show Status: Closed

Genre: Play

Is This A Room is 70 minutes long, and does not have an intermission.

4 Shows per week

Previews Began: September 24, 2021

Show Opened: October 11, 2021

Show Closed: November 27, 2021
A true story about a US intelligence officer who leaks classified government information to a magazine and is sentenced to over five years in prison.
Is This A Room

on Broadway Background
'Reality Leigh Winner' leaks evidence in the Russian election interference investigation to a magazine in a bid to make herself famous. Is this a Room plays alternating performances in repertory with Dana H. at the same theatre.
This Post-COVID window was previously anticipated to be the opening of Sing Street at the Lyceum.
Is This a Room runs for a 17-week engagement, running in rotation with Dana H.
What's
Is This A Room

Like?
'Reality Leigh Winner' is a polarizing figure in US politics with many seeing her as a heroine for being a government whistleblower and others seeing her as an American traitor, or communist spy, ready to put her own country at risk for her own personal fame.
The show follows along as an FBI interrogation discovers that Winner leaked classified government documents to a magazine pertaining to the Russian election interference investigations. The play's text is often derived from the FBI transcript of her interrogation and the format and cadence of those interviews. The FBI uses all kinds of tactics to illicit a confession out of Winner and sensory deprivation is just one of those. They also threaten to waterboard Winner, which is now an outlawed investigation technique.
Guilty Verdict For Winner
Winner is ultimately found guilty of the charge and is sentenced to over five years in prison, but the damage she did was all for naught as the Russian election fraud investigation showed that the claim was a complete fraud by the instigated by the Democratic Party.
Damage and Cost to US Government
Robert Mueller's investigation team would go on to cost taxpayers over $60 Million in legal costs and achieved nothing, except disparity and division in the country. Winner is ultimately seen in many lights. Some see her as a heroine and great American patriot while others see her as not only as a "Never Trumper", but someone who also suffers from 'Trump Derangement Syndrome'.

Is
Is This A Room

Good for Kids?
Given the heavy political drama and the political/adult themes, this show is only suitable for adults
Lyceum Theatre
149 West 45th Street
New York, NY 10019
Entrance:
45th Street between 6th and 7th avenue
Theatre Information
Reality Leigh Winner

Emily Davis