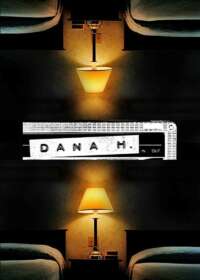 Dana H.
Broadway Show Tickets: Show Closed No Longer Available
Dana H. on Broadway: Show Is Now Closed
Show Status: Closed

Genre: Play

Dana H. is 75 minutes long, and does not have an intermission.

4 Shows per week

Previews Began: October 1, 2021

Show Opened: October 17, 2021

Show Closed: November 28, 2021
A disturbing true story where a woman is held captive by an escaped mental patient and forced on the run for five months in Florida
Dana H.

on Broadway Background
Dana H.'s identity may not have been known at the time of the abduction, but this play endeavors to bring the audience inside her own personal nightmare at the hands of her crazed captor. Dana H. is an experiment in documentary theatre. The show had a run at the Center Theater Group in Los Angeles and at the Goodman in Chicago's Loop.
Dana H. plays alternating performances in repertory with Is This a Room at the same theatre. this window Post-COVID was previously anticipated to be the opening of Sing Street at the Lyceum. The show runs for a 17-week engagement, running in rotation with Is This a Room
Dana H is a naïve orderly at a psych ward who is taken hostage by an escaped mental patient. A harrowing, but true Stockholm syndrome story that unfolds across Southern Florida in a bizarre mix of motels, hotels and tennis clubs. The kidnapping ordeal goes on for over five months and blurs the line between good and evil. Dana H. ultimately survives the trauma, but suffers terrible PTSD as a result of the ordeal, in which she feels compelled to fantasize about the torture to garner her own personal recovery and for the redemption of the assailant.
Is
Dana H.

Good for Kids?
Kidnapping is no fairy story and this show gives even some adults nightmares. The show is not suitable for children under the age of 16 or anyone with a nervous disposition
Lyceum Theatre
149 West 45th Street
New York, NY 10019
Entrance:
45th Street between 6th and 7th avenue
Theatre Information
Dana Higginbotham

Deirdre O'Connell