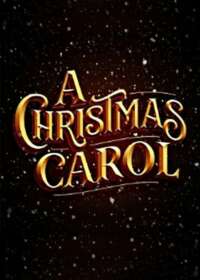 A Christmas Carol 2019
Broadway Show Tickets: Show Closed No Longer Available
A Christmas Carol 2019 on Broadway: Show Is Now Closed
A Christmas Carol 2019

Summary
Show Status: Closed

Genre: Holiday Show

A Christmas Carol 2019 is 2 hours and 15 minutes long, including an intermission of 15 minutes

8 Shows per week

Previews Began: November 7, 2019

Show Opened: November 20, 2019

Show Closed: January 5, 2020
Musical adaptation of Charles Dickens' classic novella of the same name, about a elderly miser who regains his holiday spirit after being visited by ghosts
A Christmas Carol 2019

on Broadway Background
A Christmas Carol is a Broadway musical based off of Charles Dickens' 1843 holiday-themed novella of the same name. Dickens' novella was met with such strong commercial success upon its initial release that the book's first edition was sold out within a week of hitting shelves. By the end of the following year, 13 more editions were published to keep up with the book's high demand. The story was adapted to the theatrical stage almost immediately and only a few months after its initial release, eight competing productions of A Christmas Carol were playing across London. The show has previously been on Broadway when It was performed as an annual holiday show at the Theatre in Madison Square Garden from 1994 until 2003, with one year when it was performed at the Marquis Theatre with Patrick Stewart taking the lead role. The 2019 Broadway limited engagement is written by Tony Award winning playwright, Jack Thorne, who is best known for his work on the 2018 "Best Play" Tony Award winner, Harry Potter and the Cursed Child. The Christmas Carol also features the creative input of Tony Award winning director Matthew Warchus, who has worked on such previous Broadway productions as 2013's Matilda and the 2009 Tony Award winner for "Best Play" God of Carnage.
What's
A Christmas Carol 2019

Like?
A Christmas Carol opens on a cold Christmas Eve in London, as Ebenezer Scrooge, an old, self-centered businessman declines a Christmas dinner invitation from his nephew and turns away people seeking holiday donations for the poor. Later that night, Scrooge is visited by the ghost of his late business partner Jacob Marley, who lived a similar lifestyle of greed and is paying for it in the afterlife. Marley warns Scrooge that he will be visited by three spirits and must heed their warnings or he will be cursed with a similar fate. The first spirit, the Ghost of Christmas Past, appears and shows Scrooge flashbacks of his innocent childhood, and how his obsession with money drove away his beloved fiancee Belle. The Ghost of Christmas Present shows Scrooge the dinner party that he refused to attend, where he is introduced to Tiny Tim, a cheerful young boy that is terminally ill and will die without the proper support. The final spirit, the Ghost of Christmas Yet to Come shows Scrooge his future, where the only emotion felt by his death is happiness that he is now gone. In contrast, Scrooge is shown Tiny Tim's funeral, where he finds everyone mourning the child's death. With the insights gained by the ghosts, Scrooge vows to change and become a more kind and compassionate person.
Is
A Christmas Carol 2019

Good for Kids?
This show is suitable for children of all ages, as it is based on one of the most popular children's stories of all time.
Lyceum Theatre
149 West 45th Street
New York, NY 10019
Entrance:
45th Street between 6th and 7th avenue
Theatre Information
A Christmas Carol 2019 Marquee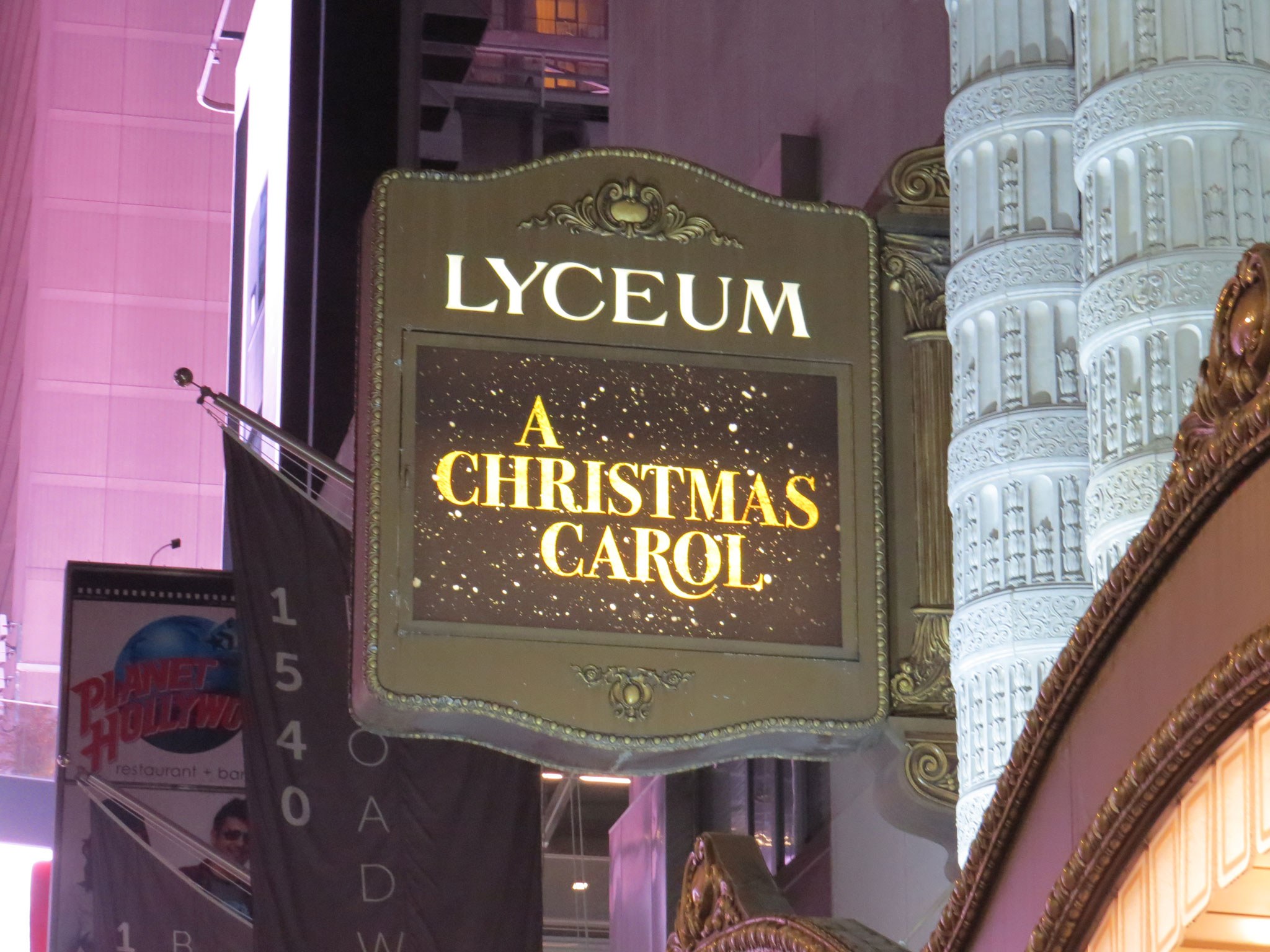 Ghost of Christmas Present

Rhonda LaChanze Sapp
Ghost of Christmas Past

Andrea Martin
Casting Director

Jim Carnahan Casting