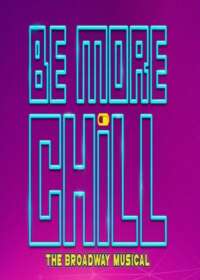 Be More Chill
Broadway Show Tickets: Show Closed No Longer Available
Be More Chill on Broadway: Show Is Now Closed
Show Status: Closed

Genre: Musical

Be More Chill is 2 hours long, including an intermission of 15 Minutes

8 Shows per week

Previews Began: February 13, 2019

Show Opened: March 10, 2019

Show Closed: August 11, 2019
In a cross between Bradley Cooper's movie Limitless and the British stage show smash Enron, The Musical, Be More Chill seeks out to reach the disenfranchised in all of us
Be More Chill

on Broadway Background
The Two River Theater (in the sleepy town of Red Bank, New Jersey) struck a gold mine in early 2018 when they commissioned this new musical as part of their new play development program.
When they premiered the show in early 2018 at their theatre, they were surprised by the sell-out crowds that turned up. The show moved to the tiny Irene Diamond Stage at the Pershing Square Signature Center (at 480 West 42nd Street in NYC) for its true off-Broadway run and the same strong show following emerged, so much so that the show graduated to the Lyceum Theatre on Broadway.
Be More Chill has been around a while before it found its Broadway legs, with the original cast album recording it in July 2015 and the show originally penned in 2009 and songs in 2010.
What's
Be More Chill

Like?
If a show could make a loser be cool then there is still hope for us all. Be More Chill is a new musical on Broadway and it does just that.. Of course taking the pill to make you cool is also going to have some other ramifications. but who ever said that being at the top was all fun? If a little gray pill from Japan (that includes a "quantum computer,") can implant itself in your brain, what disenfranchised high-school nerd can resist such an offer?
In a quirky mix of contemporary sensibilities with a retro sci-fi backdrop, this show has all the makings to prove that everyone can actually still be themselves (if not a better version of it). The ear-worm score, uber-smart dialog and comically subversive plot makes this show a big attraction to Millennials, who are now feeling pretty much on the outside of it all with Gen Z er's now taking center stage in the cultural wasteland of youth in America.
This show has a whopping 23 songs in it, which doesn't leave a lot of room for plot or dialog, but the writers have worked to get some of the show exposition into the upbeat musical numbers - these musical numbers tend to throw a lot against the wall to see what will actually stick. A lot of it sticks and some of it slides to the floor.

Is
Be More Chill

Good for Kids?
The show is aimed at high-schoolers and above, but may appeal to younger children looking for the Cliff Notes on what a musically inclined high school is like. Children under four are not allowed into the theatre.
Lyceum Theatre
149 West 45th Street
New York, NY 10019
Entrance:
45th Street between 6th and 7th avenue
Theatre Information
Be More Chill Marquee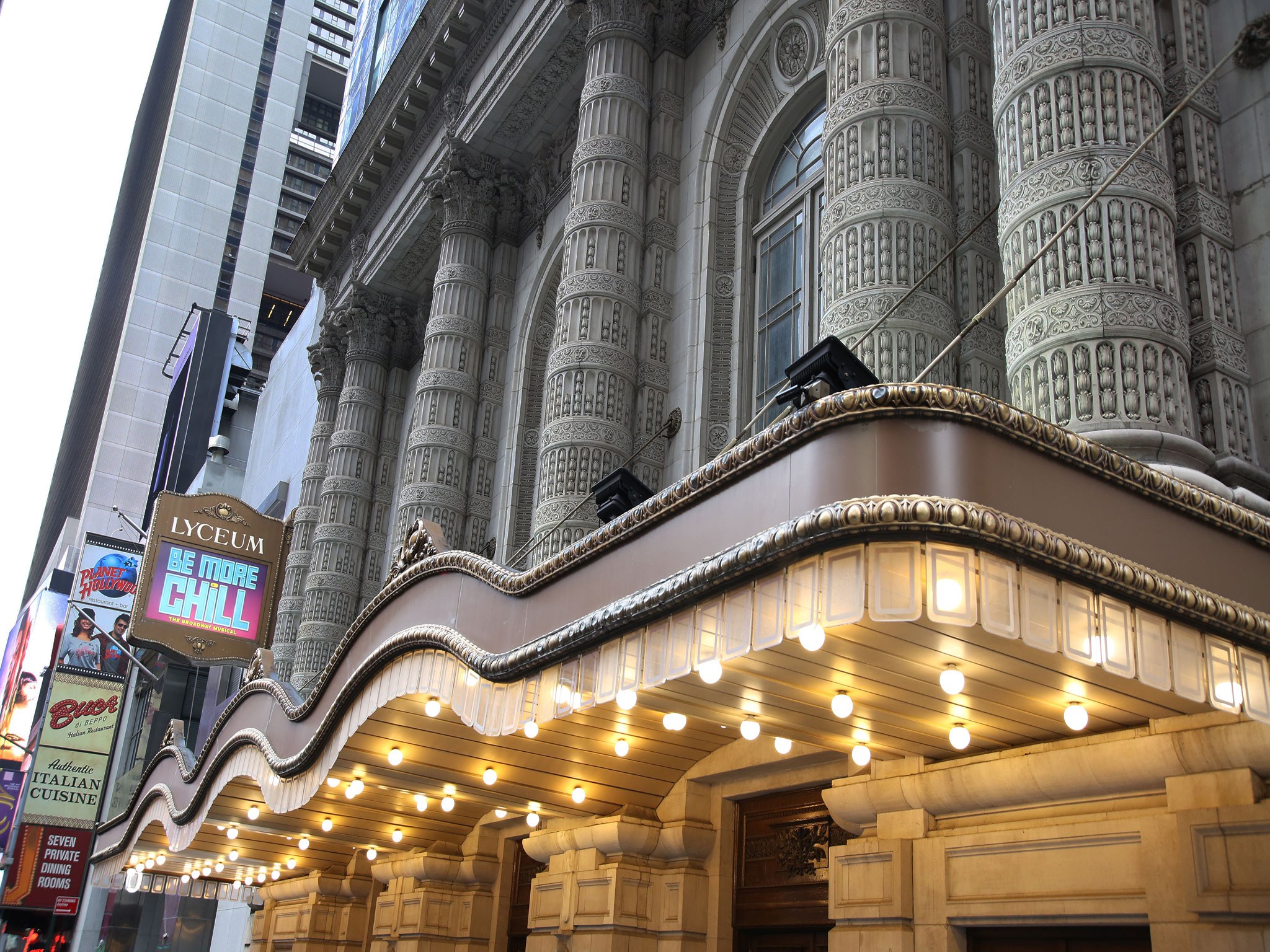 Rich Goranski

Gerard Canonico
Chloe Valentine

Katlyn Carlson
Christine Canigula

Stephanie Hsu
Brooke Lohst

Lauren Marcus
Michael Mell

George Salazar
Mr. Heere / Mr. Reyes / Scary Stockboy

Jason "Sweettooth" Williams
Jake Dillinger

Britton Smith
Director

Stephen Brackett
Choreographer

Chase Brock
Musical Director

Emily Marshall