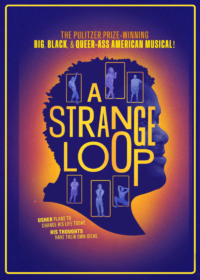 A Strange Loop
Broadway Show Tickets: Show Closed No Longer Available
A Strange Loop on Broadway: Show Is Now Closed
Show Status: Closed

Genre: Musical

A Strange Loop is 120 minutes long, including an intermission of 15 minutes

8 Shows per week

Previews Began: April 14, 2022

Show Opened: April 26, 2022

Show Closed: January 15, 2023
Pulitzer Prize-winning new musical follows a young artist at war with a host of demons, including the punishing thoughts in his head
A Strange Loop

on Broadway Background
Michael R. Jackson's Pulitzer Prize-winning new musical follows a young artist at war with a host of demons — including the punishing thoughts in his head — in an attempt to capture and understand his own strange loop.
What's
A Strange Loop

Like?
A black queer writer is working in a job that he hates while writing his original musical. That show is about a Black queer writer working a job he hates while writing his original musical. Which in turn is about a black queer writer working a job he hates while writing his original musical and so on.
The show cycles through his own self hatred and in a Kafkaesque style of something akin to Christopher Nolan's movie Inception, the layers of reality for our protagonist in A Strange Loop seem to have no end.

Is
A Strange Loop

Good for Kids?
This show contains material that may be objectionable to some people.
The show also contains some simulated gay sex scenes that also become violent. There is lots of talk about gay sex and a lot of use of the A-List swear words.
The show dialog has a liberal sprinkling of the full list of FCN words (F-word, C-Word and the N-word) and they are bandied about like they are the only three words left in the urban dictionary. The show called have been called "FCN", except the full versions of the words.
There is also a lot of references to anal sex and to the graphic "tearing open" of orifices and insertion of men's sexual organs.
This show may not be appropriate for younger children and for those with a timid disposition. Everyone else will find the show a riot. A shocking show, but still a hoot.

Lyceum Theatre
149 West 45th Street
New York, NY 10019
Entrance:
45th Street between 6th and 7th avenue
Theatre Information
A Strange Loop Marquee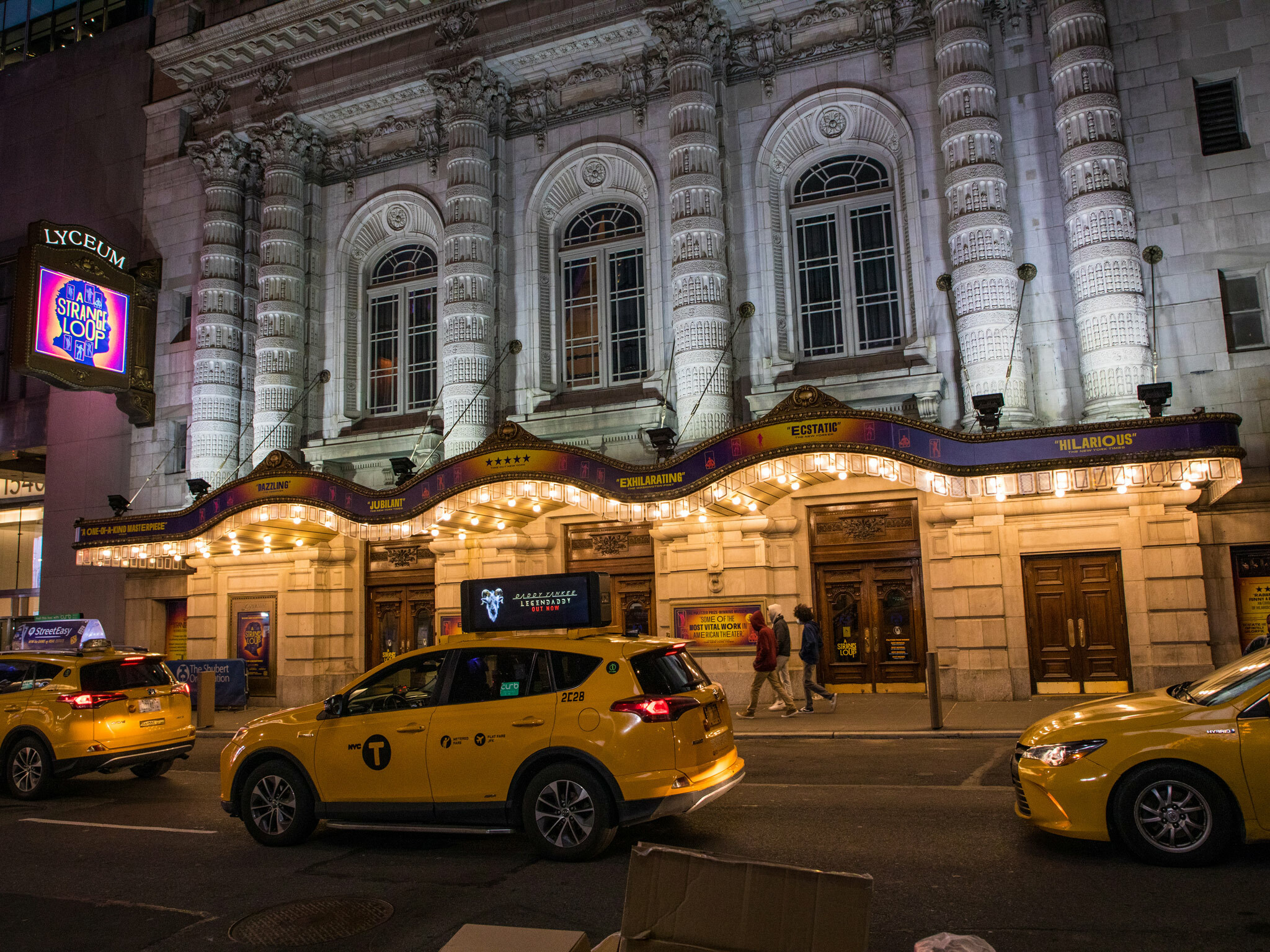 Thought 2

James Jackson, Jr.
Thought 3

John-Michael Lyles
Thought 4

John-Andrew Morrison
Director

Stephen Brackett
Music Director

Rona Siddiqui
Choreography

Raja Feather Kelly
Book, Music and Lyrics

Michael R Jackson