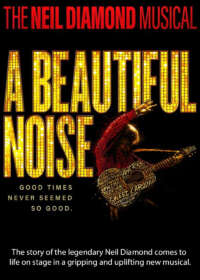 A Beautiful Noise: The Neil Diamond Musical
Tickets for Future Performances
A Beautiful Noise: The Neil Diamond Musical on Broadway Show Information and History
A Beautiful Noise: The Neil Diamond Musical

Summary
Show Status: Future

Genre: Jukebox Musical

A Beautiful Noise: The Neil Diamond Musical is 2 hours and 20 minutes long, including an intermission of 15 minutes

8 Shows per week

Previews Begin: November 2, 2022

Show Opens: December 4, 2022

Show Closes: Open ended
Musical biography encapsulating the life of singer-songwriter, Neil Diamond, one of the most influential and best-selling musicians of all time.
A Beautiful Noise: The Neil Diamond Musical

on Broadway Background
A Beautiful Noise is a jukebox bio-musical, which follows the life and works of the Grammy Award winning and multi-talented legendary Pop / Rock singer-songwriter, Neil Diamond.
Diamond was just a regular Brooklyn raised-boy, who went onto have over 30 original songs on the "Top Ten Billboard Adult Contemporary" charts, as well as 10 of his singles having reached No. 1 on the "Adult Contemporary Hot 100 Songs" chart. Diamond has sold more than 130 million records to date.
Diamond was forced to retire from his music career in 2018 due to the early onset of Parkinson's disease. This production is the first time that the life and story of this Rock n' Roll Hall of Famer's career is being shared publicly.

Broadway Show Comes With Neil Diamond's Approval
Diamond and his family have given their approval to Ken Davenport of Gettin' The Band Back Together and Tony Award winner Bob Gaudio of Jersey Boys to produce A Beautiful Noise which is a Broadway musical loosely based on Neil Diamond's life and experiences.
The show makes its US world premiere for four-week engagement at Boston's Emerson Colonial Theatre in the summer of 2022.

Diamond's Life Often Confused with His The Jazz Singer Movie Role
In the 1980 movie The Jazz Singer, Neil Diamond plays Yussel Rabinovitch, a talented singer who is torn between his religion and pursuing his dreams as a singer.
It is common for people to assume that this movie was a biopic about Diamond himself, but the truth is that the story is fictional and based on an older play and previous movies. The 1925 play of the same name written by Samson Raphaelson, was adapted from his 1923 short story "The Day of Atonement". Films of the same name and content appeared in 1927, 1952 and then in 1980, in which Diamond starred in his on-screen debut. In 1959 there was even a television adaptation.
This Broadway show attempts to separate Diamond from the incorrect narrative that the movie was his own biopic. Despite countless hit records and accolades, Diamond never acted in movie roles again, aside from making appearances as himself. This is one of the main reasons while fans still have this misconception and this show provides the vehicle to finally set the record straight.
What's
A Beautiful Noise: The Neil Diamond Musical

Like?
A Beautiful Noise follows the great Neil Diamond through his years. Starting out as a young boy in the 1940's and growing up in the rough neighborhoods of Brooklyn New York, with his immigrant Mother and Father. A chance gift of an acoustic guitar at age 16, set him on a life of music.
The show shares the story of Diamond's ups and downs and eventual rise to fame and fortune and features many of his most famous hits including; Cracklin' Rose, Solitary Man and Sweet Caroline. While the recognizable tunes are the dominating aspect of the show, the story still delivers a strong narrative of hard work and determination against the odds.
Unconfirmed reports indicate that Diamond avoids the saccharin-sweet nature of traditional Broadway bio-musicals and delivers more a hard-hitting expose of the bitter-sweet industry in which he participated for over 40 years.

Is
A Beautiful Noise: The Neil Diamond Musical

Good for Kids?
This jukebox bio-musical contains a lot of hard-hitting subject matter that may only be suitable for adults. This show is seen as an unapologetically direct bio-musical for adults.
Broadhurst Theatre
235 West 44th Street
New York, NY 10036
Entrance:
44th Street between 7th and 8th Avenues
Theatre Information
A Beautiful Noise: The Neil Diamond Musical Marquee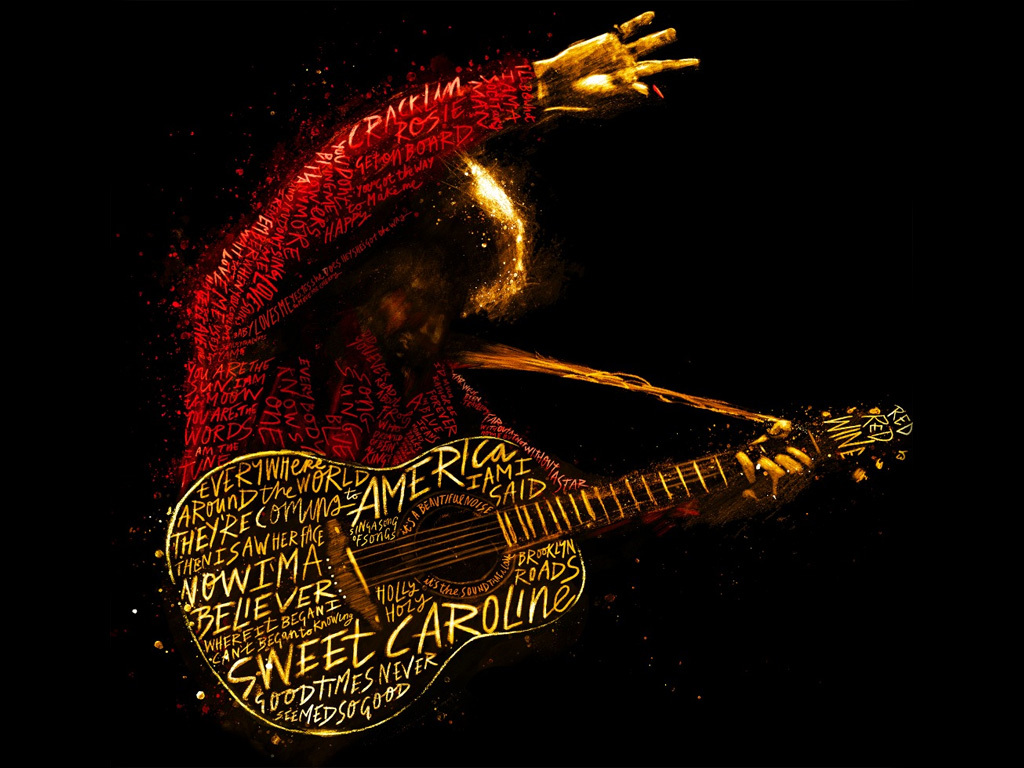 Neil Diamond

Will Swenson
Jaye Posner

Jessie Fisher
Fred Colby

Michael McCormick
Tommy O'Rourke

Michael McCormick
Bert Berns

Tom Alan Robbins
Kieve Diamond

Tom Alan Robbins
Ellie Greenwich

Bri Sudia
General Manager

Davenport Theatrical Enterprises
Choreographer

Steven Hoggett