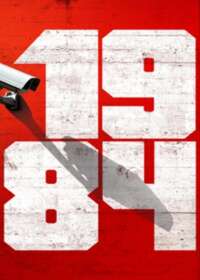 1984
Broadway Show Tickets: Show Closed No Longer Available
1984 on Broadway: Show Is Now Closed
Show Status: Closed

Genre: Play

1984 is 1.5 Hours long, including an intermission of None

6 Shows per week

Previews Began: May 18, 2017

Show Opened: June 22, 2017

Show Closed: October 8, 2017
George Orwell's novel adapted for the stage describes dystopian society of totalitarianism, mass surveillance and repressive regimentation of people and behaviors.
1984

on Broadway Background
The theatrical adaptation of this tale is created, written, and directed by Robert Icke and Duncan Macmillan, and it originated in Britain at such venues as the Almeida Theatre and the Playhouse Theatre in the West End.
Prior to Broadway, this play was performed throughout the U.S. to great acclaim, including at American Repertory Theatre in Cambridge, Massachusetts, the Broad Stage in Santa Monica, California, and the Shakespeare Theatre in Washington.
George Orwell's 1949 novel is a widely read classic that is taught in schools everywhere and is on Modern Library's list of 100 Best Novels, ranking at number 6 on the reader's list.
In addition to the prevalence of the novel on school reading lists and best novel lists for both young adults and of all time, 1984 was also made into films in 1956 and 1984, and will soon be rebooted in a Hollywood film produced by Scott Rudin, who is also a producer of the play. In the week after the 2017 Presidential inauguration, Amazon sold out its copies of the dystopian novel 1984 by George Orwell.
Many of the concepts and terms from 1984 have become common phases in our lexicon and culture today, including the idea of a "Big Brother," the concept of 2 + 2 = 5, the idea of a thoughtcrime, and the government media language Newspeak. The play's story takes the Newspeak appendix as its starting point, and tells a relevant and timely tale that is fascinating to watch unfold.
With a phenomenal cast, 1984 is a classy and powerful show, illuminating new light on a story that has remained fascinatingly relevant since the novel's publication in 1949. The moving scenic and costume design are by Chloe Lamford, the lighting design is by Natasha Chivers, the sound design is by Tom Gibbons, and the video design is by Tim Reid.
Now, in time for the 2017-2018 Tony Awards, producers Sonia Friedman and Scott Rudin are bringing a stage adaptation of this classic and timely story to Broadway at the newly restored Hudson Theatre, following Sunday in the Park with George.
As the first production in the 2017-2018 season, 1984 is a surefire bet for a compelling, thought-provoking, and emotionally driven play to see this summer.
1984 is restricted to those who are 13 years old or older due to the graphic content in the play. It has been stated that the show has disturbed younger theatergoers.
Hudson Theatre
145 West 44th Street
New York, NY 10036
Entrance:
44th Street Between 7th Ave and 6th Ave
Theatre Information
1984 Marquee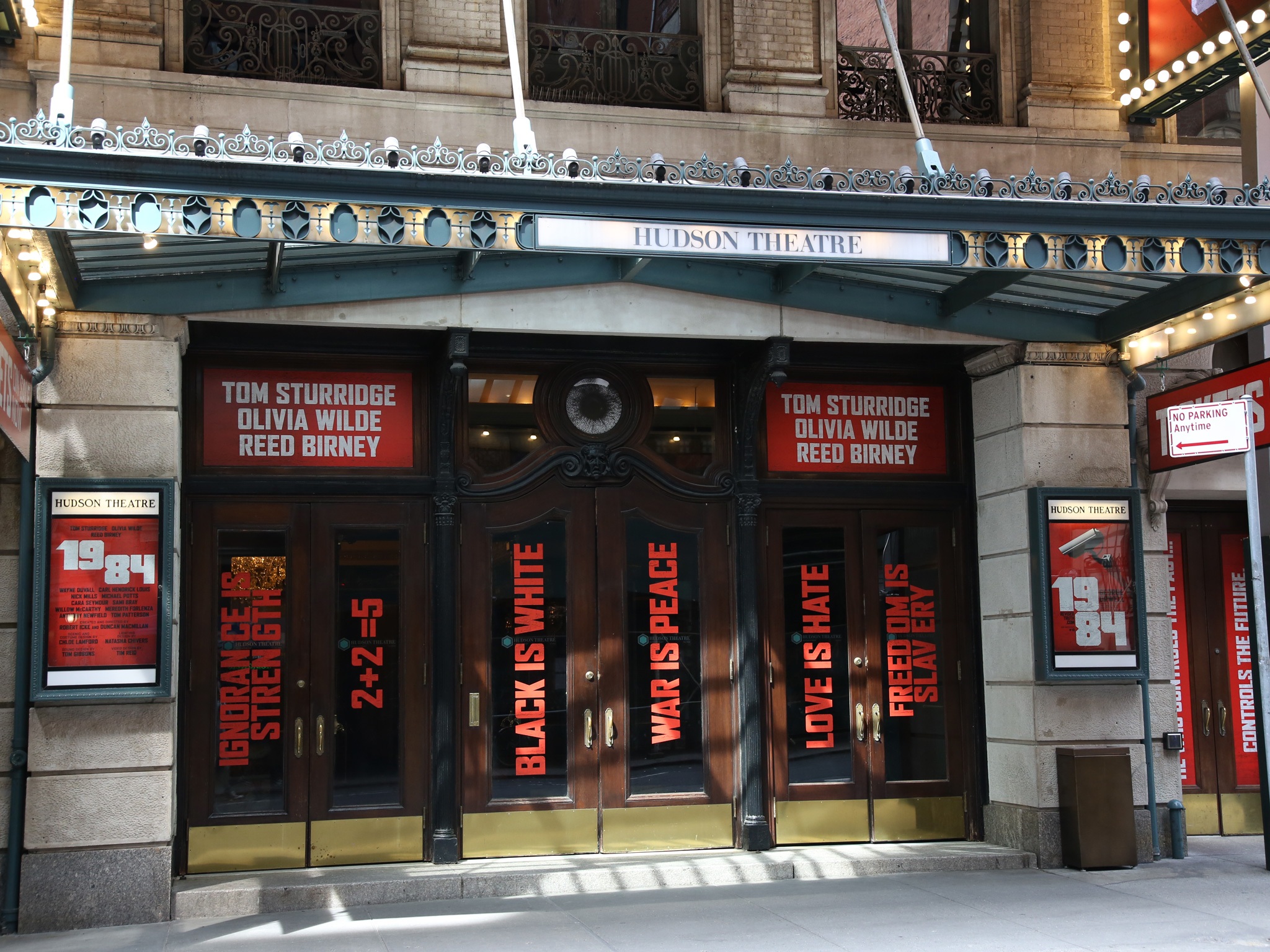 Winston Smith

Tom Sturridge
Martin

Carl Hendrick Louis
Charrington

Michael Potts
Mrs. Parsons

Cara Seymour
Adaptation

Duncan Macmillan
Source Material

George Orwell
Director

Duncan Macmillan
General Manager

Joey Parnes Productions LLC
Company Manger

Deirdre Murphy
Production Manager

Aurora Productions
Casting Director

Jim Carnahan Casting
Production Stage Manager

Arthur Gaffin