Weekly Broadway Roundup: Elton John and "Hamilton"
This Week In Broadway News, Hamilton Will Be At The Super Bowl, Elton John Will Write The Music For The Devil Wears Prada, And Broadwaycon Concluded
---
"Hamilton" Performers to Sing at the Super Bowl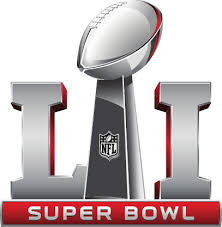 On Sunday, February 5, 2017, the Super Bowl 51 will take place at NRG Stadium in Houston, Texas, with the New England Patriots going up against the Atlanta Falcons. The game will air on FOX at 6:30pm Eastern time. It has previously been announced that the halftime show will include a headline performance by pop star Lady Gaga, and that the National Anthem will be sung by singer-songwriter Luke Bryan.
Prior to Gaga's performance, Pepsi will sponsor a 10-second countdown with a lead-in featuring jazz singer Tony Bennett, and the show will have choreography by Richy Jackson. It has now also been announced that Broadway will have a place at this year's Super Bowl as well. In addition to the National Anthem, the song "America the Beautiful" will be sung in the televised pregame show by three actresses who were in the original cast of Hamilton.
Broadway Actresses Reunite on the Silver Screen
The three singers are Phillipa Soo, who was nominated for the Tony Award for her original cast portrayal of Eliza Schuyler Hamilton, Renée Elise Goldberry, who won the Tony Award for her original cast portrayal of Angelica Schuyler, and Jasmine Cephas Jones, who played Peggy Schuyler in the original cast of Hamilton. In other words, the three ladies who played the three Schuyler sisters will reunite for the Super Bowl performance.
At this moment, none of them is still in the cast. Phillipa Soo is preparing to star in the Broadway production of Amélie the Musical, Renée Elise Goldberry is working on a Netflix series "Altered Carbon," and Jasmine Cephas Jones has been working on such television shows as "Girls" and "Blood Surf." In any case, Hamilton fans will be delighted to see these three original stars on the silver screen singing their heart out for America prior to the year's biggest football game.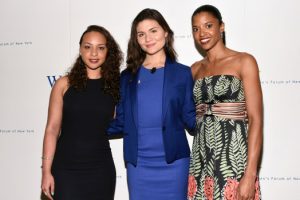 Elton John to Write Music for "The Devil Wears Prada"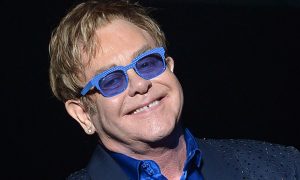 Returning to Broadway after a long time away is the multi-award winning singer, composer, and pianist Sir Elton John. A new musical adaptation of the 20th Century Fox feature film released in 2006, which was in turn based on the best-selling 2003 novel by Laura Weisberger, The Devil Wears Prada, is set to come to Broadway in the spring season.
While casting and schedule have not yet been announced, it is notable that Elton John will be writing the musical along with playwright Paul Rudnick, who was behind such works as the screenplay for Sister Act and the play I Hate Hamlet. As for Elton John, his most notable accomplishments on Broadway include composing the music for The Lion King, Aida, Billy Elliot: The Musical, and additional music for Holler if Ya Hear Me.
Broadway's "Hamilton" Ponzi Scheme Arrests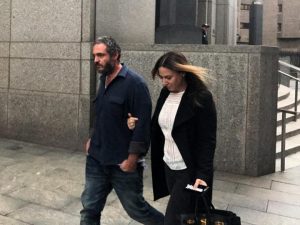 Two men were arrested in a supposed ticket reselling business for major shows including Hamilton and Adele concerts. Joseph Meli, a New York City businessman, and his co-defendant Matthew Harriton, were charged with securities fraud, wire fraud, and conspiracy. Meli and his collaborators supposedly raised $81 million in a Ponzi scheme that involved the resale of tickets.
Meli has ties to a company called DTI Management, which works with major ticket exchanges, including Ticketmaster, SeatGeek, StubHub. When that company filed its $105 million private stock offering this past September with the Securities and Exchange Commission, it listed Meli as the company's director.
Charges Filed Against Meli and Harriton
While DTI claims that Meli had no real involvement with their company, Meli and Harriton were charged with luring over a hundred investors in 13 states with the promise of full repayment of their investment in addition to a 10% profit each year. According to federal investigators, however, these promises were false. Each of the defendants has been released on $1 million bail while awaiting judgment.
BroadwayCon Concludes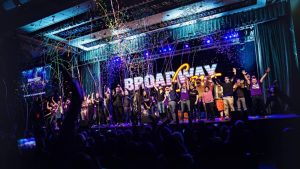 From January 27 to 29, 2017, the second annual BroadwayCon took place at the Javits Center. BroadwayCon is a for-profit venture started by individuals who created a similar event for Harry Potter fans. The first annual event took place last winter to great disappointment, due to the poor timing of a massive snowstorm, Winter Storm Jonas. Marketed as the theatre world's version of Comic Con, BroadwayCon is actually an expensive excuse for Broadway super-fans and nerds to mingle with stars.
Regular Broadway fans steer well clear of this convention. While the event did attract some heavy hitting stars like Chita Rivera, Kelli O'Hara and Laura Osnes, it was mostly full of the 6,000 plus fans a day in "cosplay," dressing up in costumes to imitate stars from Hedwig to Cats. Co-presented by Playbill, Mischief Management, and Adam Rapp, the day pass went for $95, the full weekend general pass went for $250, and the gold pass went for $600.
BroadwayCon Draws Eager Fans for the Second Year
Instead of spending their money on seeing actual theatre, Broadway nerds went wild for the chance to belt out their own renditions of musical theatre songs, wear their own costumes, and socialize with other Broadway super freaks/aficionados. While a bit overpriced and much over-hyped by Playbill, there is likely to be a third annual BroadwayCon again next year at the same place. Regular Broadway fans could just put their money towards their next Hamilton tickets.