2019 TONY Awards Show Hits An All-Time Low Ratings at a Paltry 5.4 Million Viewers
2019 TONY Award show aired on CBS June 9, 2019 and hit an all-time ratings low, coming in at just 5.4 Million Viewers over its three hour broadcast window

---
The Tony Awards have hit record lows in TV viewership and the future for the show now looks very dim. This years award show broadcast on June 9, 2019 averaged just 5.46 million viewers tuning in, which is down 15 percent from the previous year's Tony Awards show. The previous low for the awards ceremony was a paltry 6 million viewers in both 2012 and 2017 and this new low number indicates that the show is now in very real trouble. Some Broadway outlets are reporting that the numbers are down because this year's show broadcast was up against a few major television events including the Stanley Cup Final and the Big Little Lies season premiere. This is a pretty lame excuse and the Broadway League, American Theatre Wing and CBS are all failing in their task to deliver the TV numbers that they should, given their huge budget and wealth of talent available for the show. TV pundits have shown that even a rerun of The Simpsons cartoon can get at least 7.5 million viewers in the same time slot, so there is no reason why this awards show could not do better than Bart Simpson. In comparison, The MTV Awards, which is now a far less audacious affair than it used to be, is able to scrape a measly 5.2 million viewers and this year they may well beat the Tony Awards, which is shocking.
It may be an annual three-hour Broadway extravaganza broadcast on live TV, but the Tony Awards is fast becoming an afterthought on the relatively small circuit of TV award shows that already includes both The Oscars and the Golden Globes. This years show did so badly in the ratings that it is now in trouble of being taken off broadcast TV altogether and may be relegated to cable TV only. In spite of a record number of people attending Broadway shows this year, the terrible viewing numbers that the Tony Awards have received seems to indicate that the whole Tony Awards process may be in dire need of a complete overhaul. It is shocking that there is so little interest in this awards show, while the Broadway industry itself continues to make records in terms of seats and revenue. The revenue portion is a bit of a false narrative though, as Broadway show general managers have done a much better job in cutting out ticket brokers, making it appear that revenue is actually going up, when in fact it may just be the same. There is plenty of blame out there for the low ratings for each of the major parties involved, but Broadway is so slow to change that by the time any effective changes are incorporated, it may be too late. Like the proverbial HMS Titanic, The Tony Awards show may already be sunk and they just have not realized it yet.
The Tony Awards have always been a great vehicle to showcase Broadway itself, but with modern technology, few people now rely on this method to find out about the shows they may be interested in. The Tony Awards have failed to change with the times, often finding poor scapegoats for their failure to bring in new TV viewers. The demographic of the TV viewing public has also changed dramatically, with many young people now not even owning a television, but the Tony Awards have failed to adapt to this changing media landscape. CBS does not seem to help either, with their approach being lackluster in so many ways. The show has so few viewers now that it is not even supporting itself in advertisers, which makes it a very easy decision to just cancel the show if it comes down to a straight business decision without any of the emotion.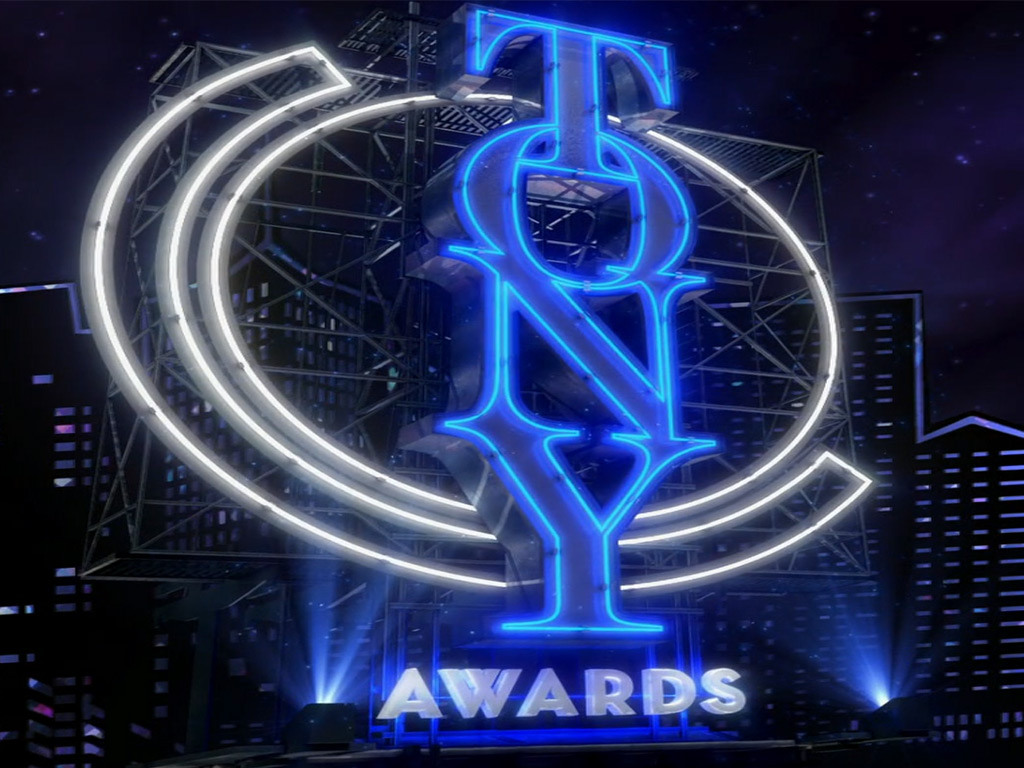 Who Is To Blame For Poor Ratings:
Broadway League and American Theatre Wing
The strange bedfellows of the Broadway League and American Theatre Wing are not without fault in this ratings debacle. They both decided that the voters for the Tony Awards should be show producers, theatre owners and their own board members. Journalists and theatregoers are excluded, as is the popular vote and ticket buyers who can only vote with their feet. This decision to only include insiders lacks objectivity and, while this may not have a direct affect on TV viewing numbers, it does give the sense that it alienates the common man's opinion, making it just about who the elitist Broadway insiders want to win the big prize. That is hard for the general public to get behind and may result in the man-on-the-street not really caring about what theatre elitists say is good on Broadway. Wicked, for example, has been a Broadway favorite for many years, but won only one three minor Tony Awards when it launched in 2004. This year there were 26 Awards for 25 shows, which brings little spontaneity and surprise, especially at the end of the show when it is no secret who the winner of Best Musical or Best Play is. In comparison, The Academy of Motion Picture Arts and Sciences that administers the Oscars, maintains a voting membership of over 8,000. The Tony Awards maintain just 48 Tony show nominators and 831 eligible voters that are from a vague list of Broadway industry sycophants. They come from the Broadway League, The American Theatre Wing and other associated groups that are all far too close to the shows to be at all objective. As there are so few voters, there are often ties for the big prize. The public knows that the awards show is a bit of a farce and they often send a message by tuning out altogether. If things could not get worse, invariably one Broadway show usually sweeps the Tony awards which takes all the surprise and fun out of the show, if there were any actually left in it.
Tony Awards Show Producers
To their credit, the producers of the Tony Awards cut the show down to give out just sixteen awards on the live show, with all the other awards being given out in a 2 hour pre-show, that is not televised. The rest of the televised show is dedicated to being an infomercial for Broadway musicals, but the Tony Awards did not reap any viewership benefit from that either, so what was the point? This Tony Award show audience has been seated for over five hours when the main awards are finally given out. By then all the momentum of the show has long been sapped away and on the telecast it really shows. There are very few surprises in the overly long show and it lacks any genuine feel that an awards show should have. If this show had been paint, it would have been called "Flat White". The choice of host, James Corden, is fine, as he is an amiable fellow, but show producers made a big mistake in thinking that they would be able to leverage the big audience ratings that Corden got the last time he hosted the show, which was the year that Hamilton swept the awards in 2016. The show is already very long and it seems to go over its scheduled time of three hours every year. In 2019, the televised portion of the show went to three hours and sixteen minutes, which is quite ridiculous. The show is certainly less about giving away awards and more about showcasing Broadway shows, but usually it just showcases musicals and plays do not get a look in. The jokes are milk toast and the songs are PG friendly and the whole affair feels rather bland and flat. Broadway musicals sell very well on Broadway itself, but they clearly do not work on TV, but try telling that to the show producers, because they are not listening.
CBS
"CBS, America's most watched network" may be the networks moniker, but that is certainly not true for the Tony Awards show. At less than six million viewers, this show has now become a running joke in the Broadway industry with its inability to deliver. This awards show has been on CBS for as long as anyone can remember and CBS lacks the motivation/insight to move the show into the modern era, so there is clear trouble ahead. CBS have tried to create controversy in the show to bring up ratings and they have even considered making the show more political by making it more of an Anti-Trump show, much like their late night TV show format, but is the low road the only way that CBS knows how to get ratings? There have been talks of giving the show over to Stephen Colbert, who will do an anti-Trump tirade monologue for 10 minutes that will fire up the Liberal elite base that will love this version of the award show, but The Broadway League has resisted the path to go negative, until now, where they may now have no choice on whether the show will go on.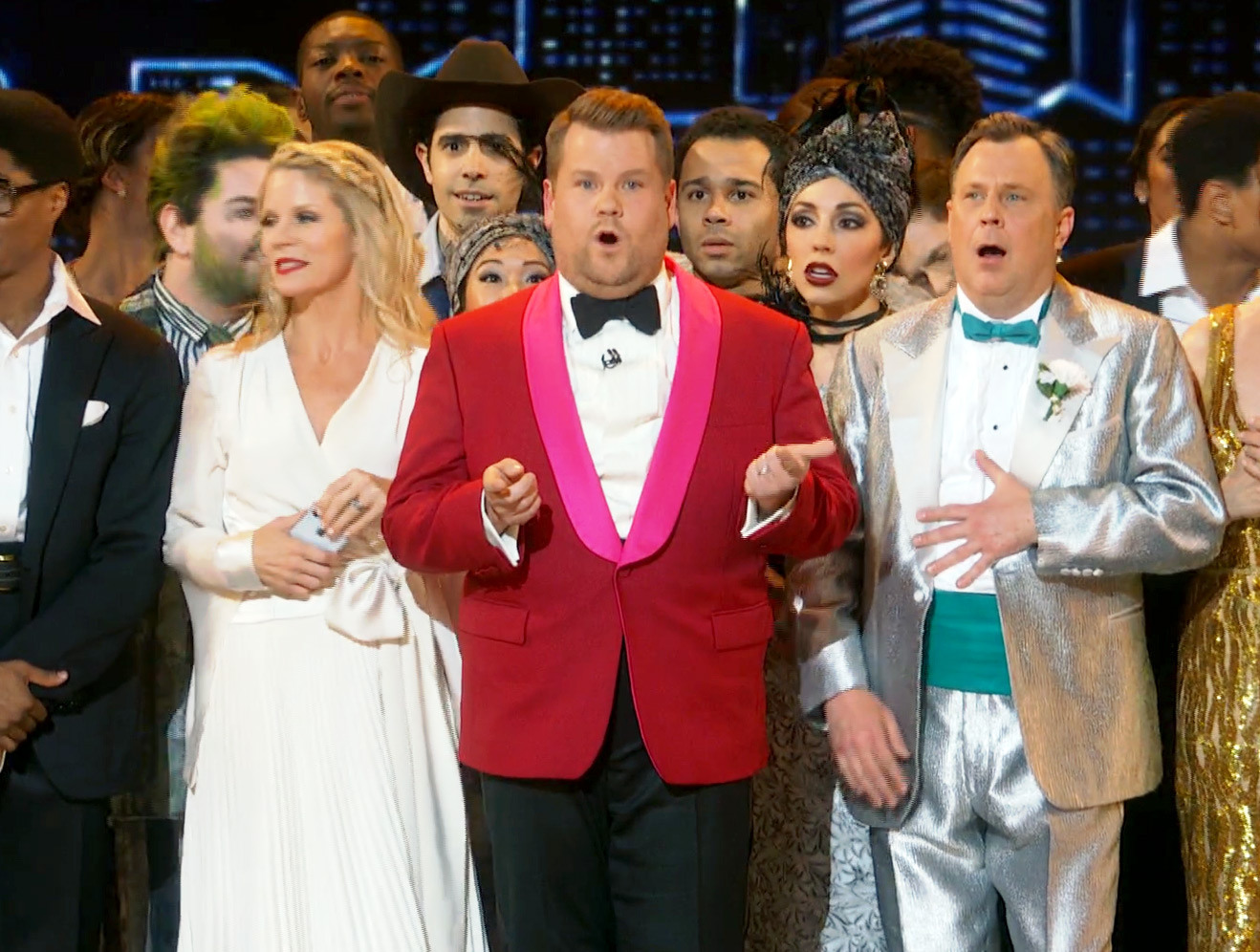 Broadway Community
The Broadway community may have some skin in the game here. When Ben Platt, who presented an award at this years show, stated on air "For anyone at home who is a latecomer and is just now tuning in, yes, this is the TONY Awards and you are ARE gay" he may have stumbled on very salient point. This joke is profound in so many ways as it "outs" an untold amounts of TV viewers and disenfranchises heterosexual males who may have just tuned in to see what is happening. Clearly what Platt said was a good joke, but it does have a serious underlying message that the Broadway community may have become an exclusive club, even though they always claimed to be inclusive. It was not just Platt's statement that did it, but the whole show may have become far too gay to have the mass market appeal that it needs to succeed. The show offers very little content for a huge chunk of the viewing public to get behind. It is a fact that over 10% of the US population is gay, but that still leaves nearly 90% of the population disenfranchised from this show. While the various straight and gay demographic of females who go to Broadway shows may not care about Platt's statement, heterosexual males will feel quite differently. This group may have just decided against going to a Broadway show at all and certainly will not watch this awards show again, because in their minds that would now make them gay, according to Platts statement. They probably do not have the the sense of humor that Platt anticipated to get the joke. This group may have been teetering and the joke may have just pushed them over the edge. Broadway has always been very gay friendly, but now the new attitude could be excluding heterosexuals, the main market of Broadway ticket buyers.
It is not clear that it is time to cancel the Tony Awards altogether, but some serious changes will need to be made at all levels of management to avoid the kind of debacle that happened at the 2019 Tony Awards. Expect all the main players to point the blame at each other and probably nothing will change by the time the 2020 Tony Awards roll around, but here's to hoping.
Discount Broadway Tickets
---
---