Sara Bareilles and Jason Mraz Team Up in "Waitress"
Waitress Is Thriving With The Return Of Composer Sara Bareilles To The Lead Part, Starring Alongside Jason Mraz As Her Co-Star For A Limited Time.
---
Musical's Creator Is A Major Boon For Box Office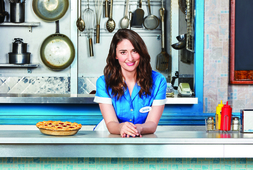 When Waitress began performances on March 25, 2016, ahead of its opening night on April 24, 2016, the lead part of Jenna was played by Jessie Mueller, who went on to earn a Tony Award nomination for Best Performance by a Leading Actress in a Musical (though the award ultimately went to Cynthia Erivo in The Color Purple).
That was one of four awards for which Waitress was nominated, also including Best Musical, Best Original Score by Sara Bareilles, and Best Performance by a Featured Actor in a Musical for Christopher Fitzgerald.
"Waitress" Wins Over Audiences
Although the show did not win any of these awards, it continued to win over audiences, retaining healthy box office grosses and a continued run that does not appear to be ending anytime soon. When Mueller completed her one-year run on March 26, 2017, the lead part was assumed by none other than the musical's composer herself, Sara Bareilles, who played the part of Jenna from March 31, 2017 to June 11, 2017.
Bareilles is renowned as a Grammy nominated singer-songwriter, whose popular hits include such songs as "Love Song," "King of Anything," "Gonna Get Over You," and "Brave." With such a following, when Bareilles first stepped into the musical she had created for a limited engagement of just 2.5 months, the box office went wild.
Box Office Reaches All-Time High
In her final week of that initial stint, the week ending June 11, 2017, the box office reached an all-time high of $1,385,059, or 135.86% of its gross potential, demonstrating Bareilles' incredible popularity among fans. Until recently, that number was only beat in the week ending December 31, 2017, the ubiquitously lucrative New Year's week, but only because a ninth performance was added, bringing the weekly gross to $1,452,080, or 126.61% of its gross potential.
However, now that Bareilles is back in the part, the box office for Waitress beat its own best record yet. This past week, the week ending January 21, 2018, the weekly gross was $1,608,292 over eight performances, representing 157.76% of gross potential – an all-time high.
Bareilles + Mraz = Money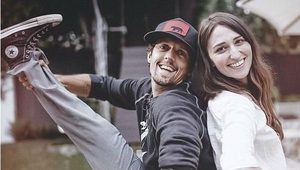 When Bareilles decided to return to Waitress starting January 16, 2018, a few other cast members decided to change their plans as well. Initially, pop star Jason Mraz, who has been playing the role of Dr. Pomatter since November 3, 2017, had planned to conclude his run on January 14, 2018.
However, he could not give up the chance to sing alongside fellow Grammy favorite Sara Bareilles, and decided to extend his run.
Mraz Receives Grammy Recognition
For his part, Mraz has received Grammy recognition for the song "I'm Yours," which was nominated for two different awards in 2009, as well as "Make It Mine," which won the 2010 Grammy Award for Best Male Pop Vocal Performance, in addition to "Lucky," which earned him (along with Colbie Caillat) the 2010 Grammy Award for Best Pop Collaboration with Vocals.
As for Waitress, Mraz is now scheduled to remain in the part until February 11, 2018. Meanwhile, Sara Bareilles had originally announced that she would play the part just until February 25, 2018, but with such good reception (and perhaps a bit of pressure from the producers), she is now scheduled to conclude her second time around as Jenna on March 11, 2018.
"Waitress" Bolstered By Star Bareilles
This will allow the show to make it through the normally difficult winter season, bolstered by the unusual star presence of Bareilles, and for a limited time, with Mraz by her side. Beginning February 13, 2018, the original actor who played Dr. Pomatter, Drew Gehling, will return to the part, with a presently indefinite end date.
Once Bareilles steps down after March 11, 2018, it is unclear who will take over the part at that time, but as the weather will be warming by then, star power may be less of a concern. As such, Waitress looks to be sticking around for a while longer.