'NYC Broadway Week' Ends And Supports The Slow Season Ticket Sales Drop-Off
'NYC Broadway Week' Comes Around Twice A Year Boosting Broadway Ticket Sales And Offering Consumers Great Discounts To Some Of The Biggest Broadway Shows.
---
Are the Broadway Week Promotions Worth the Trouble?

This Winters' version of 'NYC Broadway Week' ended on Sunday February 9th, 2020 and may have saved some Broadway shows from an unsettlingly large ticket sales revenue decline or their ultimate closure, but what is really all worth the trouble? This promotional Broadway event now takes place twice a year and takes over a good portion of the Broadway ticket market with ticket offers for the biggest and best to the very smallest Broadway show.
The promotion gets Broadway show producers to offer ticket deals that encourages people to go out and see a Broadway show for a significant discount for mostly midweek performances of Broadway shows, with a couple of weekend exceptions. 'NYC Broadway Week' usually gets the top 15 or more Broadway shows to offer ticket deals like "2 for the price of 1" or a deal where children (who are accompanied by an adult) can get in and can see a Broadway show for free.
'Broadway Week' Becomes Two

The Winter version of this promotional event usually takes place at the same time as the 'NYC Restaurant Week' but, despite what both the names say, these events are not one week long at all. This year, the Broadway promotions started on January 21st and ended on February 9th, 2020, this was in fact a 20 day time period. Furthermore, discounts during this time on Broadway shows were not offered on most weekend performances, making the event practically 14 days in total, with a few show exceptions offering discounted Sunday performances.
It could be argued that the event itself is actually one "Fortnight" long and should be correctly referred to as 'NYC Broadway Fortnight' to avoid customer confusion, but NYC and Company never seem to do the right thing by people, which is the epitome of arrogance.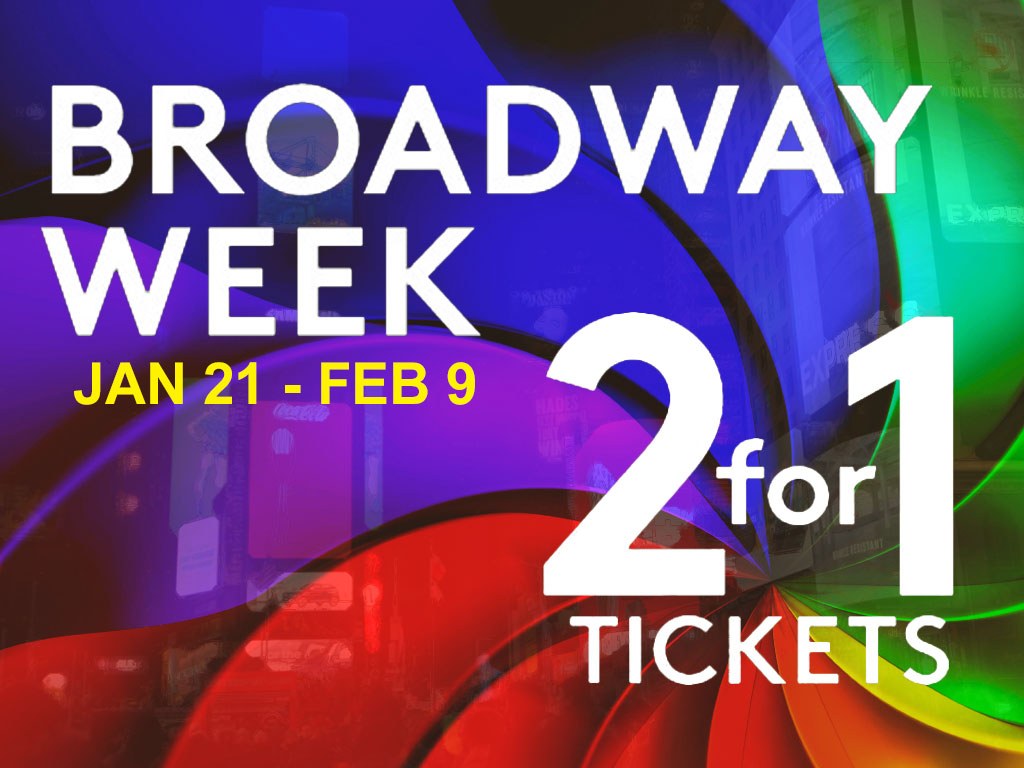 Who Runs The NYC Broadway Week (Fortnight) Promotion
This twice-annual NYC promotional event is put together by NYC and Company, formerly known as the NYCVB. NYC and Company (NYC&co) promotes themselves as the official destination marketing organization (DMO) for all five boroughs in NYC, but that is a self-title and many city organizations would challenge that remit.
They state that their job is to "help facilitate and promote NYC tourism by marketing the city and showing people what it has to offer", but as the organization intends to make a profit. It could be argued that they are more akin to JD Power and Associates, than to Consumer Reports (the former being profit driven as the priority and the latter being an unbiased non-profit).
Are The Discounts Hurting Broadway?

NYC&co runs lots of marketing and promotions every year with the declared intent of growing the city's small businesses and stimulating its economy, but they have few metrics that show that they actually achieve that goal. The first NYC Broadway 'Fortnight' took place in 2011 and since then it has helped to cultivate the sale of more than one million Broadway tickets to over 150 different Broadway shows, but at what cost to Broadway?
It is easy to sell discount Broadway tickets, but when Broadway Week is finally over, how is the ticket and show terrain changed? Are there any positive residual effects? Metrics indicate that Broadway Week often does more damage than good, with a race-to-the-bottom strategy that damages all sectors of the Broadway market for at least three months following any promotion of this scale.

Broadway Absorbs Loss of Ticket Sales

While Broadway benefits from the unpaid promotion, they end up eating the loss of ticket sales on the back end when the promotion finally ends. As this promotion has been in use since 2011, Broadway is reluctant to try to go without the NYC Broadway Week to just see how the market would react without the egregious discount model being applied.
Why the Event Was Not Called NYC Broadway Fortnight in the First Place
NYC Broadway Week started in 2011 and it was decided then that it would take place at the same time as 'NYC Restaurant Week', which was started in 1992 also by NYC&co. Even though the first time NYC Broadway Week took place in 2011, it was still a 14 day long event, but NYC&co thought that people were too stupid to understand what a fortnight was and it would be simpler for people if they use the term 'week'.
They then took the 'NYC Restaurant Week' moniker and added 'NYC Broadway Week' in 2011 and thus the two events that overlap each other were born. NYC&co owns the trademark on 'NYC Broadway Week' and will not let other companies use the phrase unless it meets with their approval and they pay for it.There is an audit trail of the NYC and Company renewing the trademark's rights every year going back to 2009.
When Do The Offers On NYC Broadway Fortnight Apply
Discounts are offered to Broadway shows every week day while the event is running, except for most Mondays, when Broadway is dark. As most Broadway shows do not have a performance on Monday, but those shows that do, still offer the promotional discount for that performance date.
NYC Broadway Fortnight deals are usually not offered on the weekends either, except for some Broadway shows who continue to offer their discounts to their Sunday performances. All shows participating in the promotional event offer a Friday night show discount. The majority of Broadway shows which do not have performances on Mondays, offer discounts to weekend shows during this promotion.

Past NYC Broadway Week (Fortnight) Dates
| | | | | |
| --- | --- | --- | --- | --- |
| Year | Winter Dates | Total Promotion Days | Fall Dates | Total Promotion Days |
| 2011 | January 24 - February 10 | 12 Days | September 18 - 30 | 8 Days |
| 2012 | January 17 - February 4 | 12 Days | September 4 - 16 | 9 Days |
| 2013 | January 22 - February 7 | 13 Days | September 2 - 15 | 9 Days |
| 2014 | January 21 - February 6 | 13 Days | September 1 - 14 | 9 Days |
| 2015 | January 19 - February 5 | 12 Days | September 7 - 20 | 10 Days |
| 2016 | January 19 - February 5 | 14 Days | September 5 - 18 | 10 Days |
| 2017 | January 17 - February 5 | 15 Days | September 4 - 17 | 10 Days |
| 2018 | January 16 - February 4 | 16 Days | September 3 - 16 | 11 Days |
| 2019 | January 21 - February 10 | 17 Days | September 3 - 16 | 11 Days |
| 2020 | January 21 - February 9 | 17 Days | September 4 - 19* | 12 Days* |
* Projected dates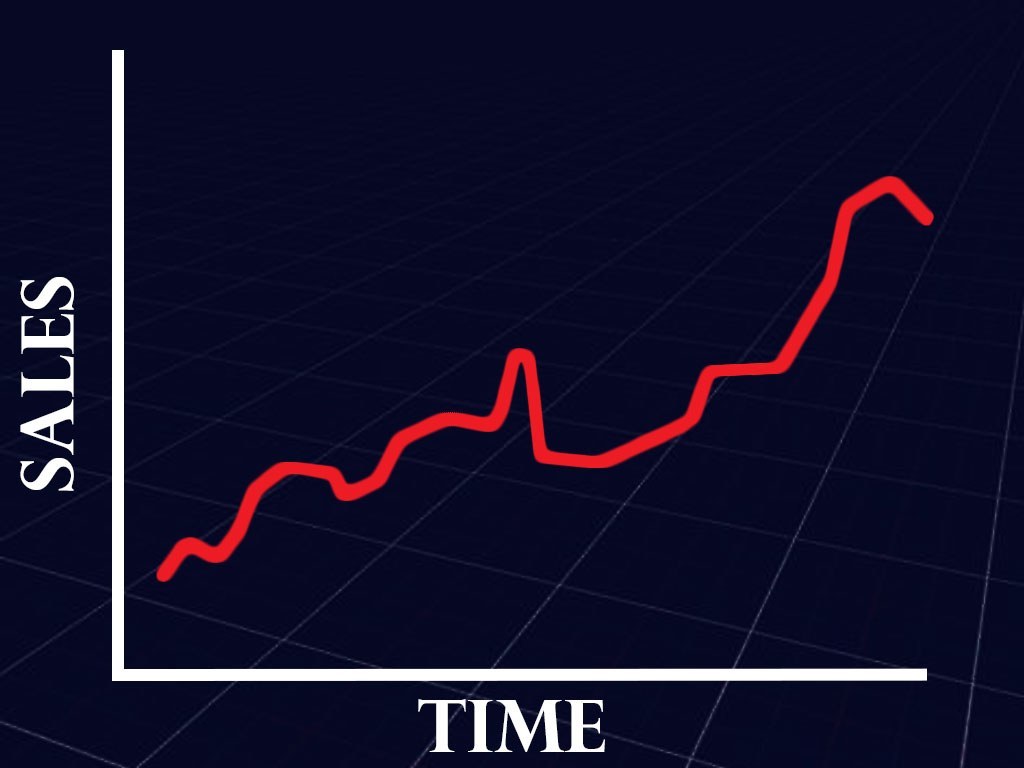 NYC Broadway Fortnight 2020 Ticket Sales Analysis
January constantly sees some of the worst Broadway ticket sales in the calendar year and this year was no exception.The 2020 new year brought a sharp downturn to Broadway ticket sales compared to the holiday season in the prior month. December usually reports the highest revenue because of Christmas, the new year holiday and schools being out for break but, after it is all over, the demand for tickets fizzles out quickly.
January 2020 was a terrible month for Broadway sales but the first couple weeks in February were not as bad and it is possible that the promotions NYC Broadway Fortnight had an effect.Ticket sales for the last week of December 2019 were nearly $56 million in total and sales in the first week of January were still high at $43 million, but was still a nasty 30% decline. The next week in January saw another steep 27% downtick and the following two weeks experienced an average negative decline of 11%.\
Discounts Alleviate Ticket Sales Numbers Only Temporarily

Once 'NYC Broadway Fortnight' began, the negative sales trend changed. There was only a minor 2.3% decline from the start of NYC Broadway Fortnight to its very end. The promotional event was a key factor which may have helped to save some Broadway ticket sales from its weekly double digit losses to a more than reasonable single digit percentage decline, but rearranging the deck chairs on the Titanic will help no one during this challenging time.