Michael Luwoye to Be Next Broadway "Hamilton"
Hamilton Has A New Hamilton. Michael Luwoye Steps Into The Part After Javier Muñoz'S Departure Later This Month On January 14, 2018.
---
First Hamilton Since Lin Manuel-Miranda's Protegé, Javier Muñoz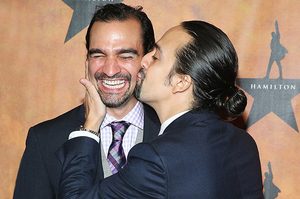 Javier Muñoz has been with Hamilton since the beginning. From the first developmental workshop of the musical in 2012, on to the Off-Broadway run at the Public Theater, and then all the way to Broadway's Richard Rodgers Theatre, Muñoz has been developing the role of Alexander Hamilton along with the show's creator, Lin Manuel-Miranda.
For the first year of the Broadway run, from July 13, 2015 to July 9, 2016, Miranda played the part in the show for which he wrote the book, music, and lyrics. All the time, Muñoz was understudying and playing occasional performances.
Javier Muñoz Gets His Shot
Then, on July 16, 2016, Muñoz got his shot, and with a hiatus from February to March 2017, when the role was temporarily played by Jevon McFerrin, Muñoz holds the role to this day. However, his final performance was will be soon on January 14, 2018.
In an emotional farewell video, Muñoz welcomed fans to send their memories and thoughts, generously demonstrating gratitude for the opportunity he has had to take on this once in a lifetime experience, after growing patiently with the role for years.
Michael Luwoye To Step Into The Part January 16, 2018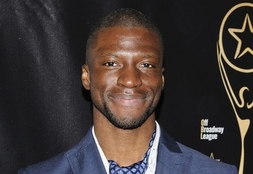 Another actor who has been gestating with the part for a long time is Michael Luwoye. Luwoye first entered the part of Alexander Hamilton as an understudy for the Broadway production, and then as an alternate for the role once a week, before going on to perform the role on the U.S. National Tour.
In one Broadway performance, he played Alexander Hamilton in a Wednesday matinee performance, only to go on to play Aaron Burr that same evening. He originated the tour cast, along with Rory O'Malley (The Book of Mormon) as King George III, and Joshua Henry (Scottsboro Boys) as Aaron Burr.
Glowing Reviews For Luwoye
Luwoye will enter the production with no other cast changes, and will take over harmonizing with Lexi Lawson, who has played Eliza Hamilton since Philippa Soo departed at the time of the Miranda-Muñoz takeover, as well as Euan Morton as King George, and Daniel Breaker as Aaron Burr. Amongst Luwoye's tour performances, he played an extended run at Los Angeles' Ahmanson Theatre, receiving excellent reviews.
Deborah Wilker from the Los Angeles Times wrote that his performance was "superb," describing it as "bookish and stoic," and particularly complimenting his cabinet rap battles with Thomas Jefferson. According to Luwoye himself, however, he discusses his "gritty take" and how he captures the "fire" of Hamilton pretty well.
The Power of Hamilton Is Not Cast Dependent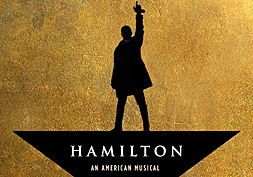 Hamilton will be around for a long time. The staying power of this show is evidenced by its immense box office grosses week in and week out. Even when the cast changes with advance knowledge, box office does not move too much.
For example, when the part of Hamilton was played for several weeks by Jevon McFerrin, during the hiatus of Javier Muñoz, who himself does not have the name recognition of Lin Manuel-Miranda, the box office only had a negligible impact. In contrast, when Bette Midler has been out of Hello, Dolly! on the rare weeks when Donna Murphy stepped in, the box office for that show has gone down by over a million dollars in a week.
Diverse Acting Talent
Therefore, Michael Luwoye becoming the new Hamilton should not have much of an impact one way or another on the box office, beyond the natural flows of demand. The secret is that it's become commonplace to buy tickets to this show the minute they go on sale, even as much as a year in advance.
At that point, you can't expect the same guy to still be in the show by the time your day of purchase comes around. Thus, Hamilton will continue to be an excellent showcase of diverse acting talent, which Broadway thoroughly needs.