"Latin History for Morons" Recoups
Latin History For Morons Has Recouped Its Capitalization On Broadway Following Less Than Stellar Box Office Performance, Demonstrating High Interest.
---
John Leguizamo Solo Show Earns Back Investment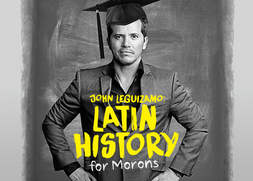 This week, it was announced that Latin History for Morons, John Leguizamo's solo show about Latino contributions throughout history, has recouped its full initial investment. This milestone marks the first time that a straight play has announced recoupment in the 2017-2018 Broadway season.
While the capitalization was not disclosed, the show was on the less expensive side compared to most shows, given that it is a solo show with relatively low running costs. Starring just one actor, Leguizamo himself, who also wrote the show, Latin History for Morons is directed by Tony Taccone, who has also helmed the solo shows Wishful Drinking (Carrie Fisher), and Bridge & Tunnel (Sarah Jones), in addition to serving as the artistic director of the Berkeley Repertory Theatre.
"Latin History For Morons" Begins Previews
Latin History for Morons began previews at Studio 54 on October 19, 2017, ahead of its opening night on November 15, 2017. Due to strong advance ticket sales, the show extended for three weeks beyond its initial announced closing date, and now the show is scheduled to play its final performance on February 25, 2018. Upon closing, it will have played 127 performances, including previews.
Recoupment Without A Sold Out Run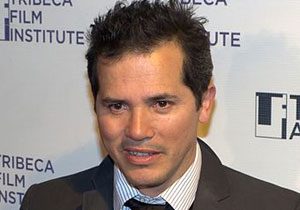 In general, for a play to announce recoupment, it needs to be bringing in extraordinary box office grosses each week. For instance, the 2016-2017 revival of Ben Hecht and Charles MacArthur's play The Front Page, directed by Jack O'Brien and starring Nathan Lane, John Goodman, Jefferson Mays, John Slattery, Sherie Rene Scott, and Holland Taylor, recouped its relatively large budget of $4.875 million in the final month of its run.
In contrast to the one-man show Latin History for Morons, The Front Page was led by an extraordinary ensemble of talented and well-regarded actors, who each demanded a rightful salary, leading to a large amount of buzz.
Impressive Achievement Given Box Office Numbers

Fortunately, the demand exceeded the cost, and that show recouped, after bringing in over $1 million each week of full performances, and averaging in the 90s percentage of gross potential each week. That same season, Oh, Hello!, a comedy on Broadway show starring the duo Nick Kroll and John Mulaney, also recouped its budget of $3 million. That show also did fairly well throughout its run, although it didn't sell out until the final month of the run. In contrast, Latin History for Morons did relatively poorly at the box office.
Over the course of the run so far, the average percentage reached of gross potential has been just 61.85%, and the audience capacity has been filled up to an average of 79.79% across the run. In the last reported week of box office figures, the week ending February 4, 2018, the show brought in $521,852, which represents 62.58% of gross potential, and the audience was filled up to 83.6% of capacity. Therefore, it is all the more impressive that Latin History for Morons recouped its investment with such unremarkable box office figures.
Is "Farinelli And The King" Next?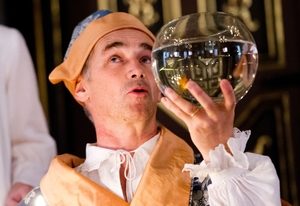 While Farinelli and the King has a much larger ensemble, and apparently more expensive design and effects, than Latin History for Morons, it has also been the straight play that has been performing best on Broadway this season.
That show only began performances on December 5, 2017, ahead of an opening night on December 17, 2017, and will run all the way until March 25, 2018 as currently scheduled, so there is still quite a bit of time for it to become financially profitable.
"Latin History For Morons" Is Doing Well

Still, in comparison to the box office numbers for Latin History for Morons, it is doing very well. Over the course of the run so far, the show has brought in an average of 92.33% of its gross potential, with audience capacities averaging 96.72%. Therefore, chances are that this play may announce recoupment before the run is through.
Discount Broadway Tickets
---
---