Harry Potter Celebrates 1 Year Anniversary on Broadway
Harry Potter And The Cursed Child Recently Celebrated Its One Year Anniversary On Broadway And Replaced Its Entire Cast With New Hires
---
Happy Anniversary Harry Potter on Broadway!

The 2018 Tony Award-winning Best Play, Harry Potter and the Cursed Child, recently celebrated its one year anniversary and in doing so replaced its entire cast. The original cast, known by many for premiering the show in both London and on Broadway, had their final performance on March 17th, 2019. Though it is sad to see these familiar faces move on to different projects, producers and fans alike look forward to the new cast in such iconic roles.
New Harry Potter Actors
The Harry Potter magical trio will now be played by James Snyder, Jenny Jules, and Matt Mueller, as Harry, Hermione and Ron respectively. Joining them is a supporting cast comprised of Diane Davis as Ginny Potter, and Nicholas Podany as Albus, the son of Harry and Ginny. Jonno Roberts will take up the role of Slytherin, Draco Malfoy. Bubba Weiler is now playing his son, Scorpius and much of the stage time of the show is Scorpius and Albus.

The show's large ensemble has seen many changes, with about 30% of the original Broadway show cast remaining. The newcomers of note include Aaron Bartz, Will Carlyon and Sara Farb. However, fans of the show will still see some familiar faces as many of them remain in the cast. These ensemble cast members include Brian Thomas Abraham, Stephen Bradbury, James Brown III and a few other notables.
What To Expect From The Show
The plot follows an older Harry Potter, no longer an undergraduate student at the magical academy of Hogwarts, who is now a family man and an employee of the Ministry of Magic. As Harry attempts to combat his past, his son Albus struggles to accept his family's legacy. The two then come to learn that darkness can come from where you least expect it.
Harry Potter and the Cursed Child consists of two parts, each around two hours and thirty minutes in length, that are meant to be watched in succession, be it within the same day or over the course of two consecutive performances.
New cast debut
The new cast had their debut performance on March 20th, 2019, only three days after the original cast's final show, but all of their hard work has been paying off. The show continues to receive critical acclaim and has remained in the top-ten best selling Broadway shows for months.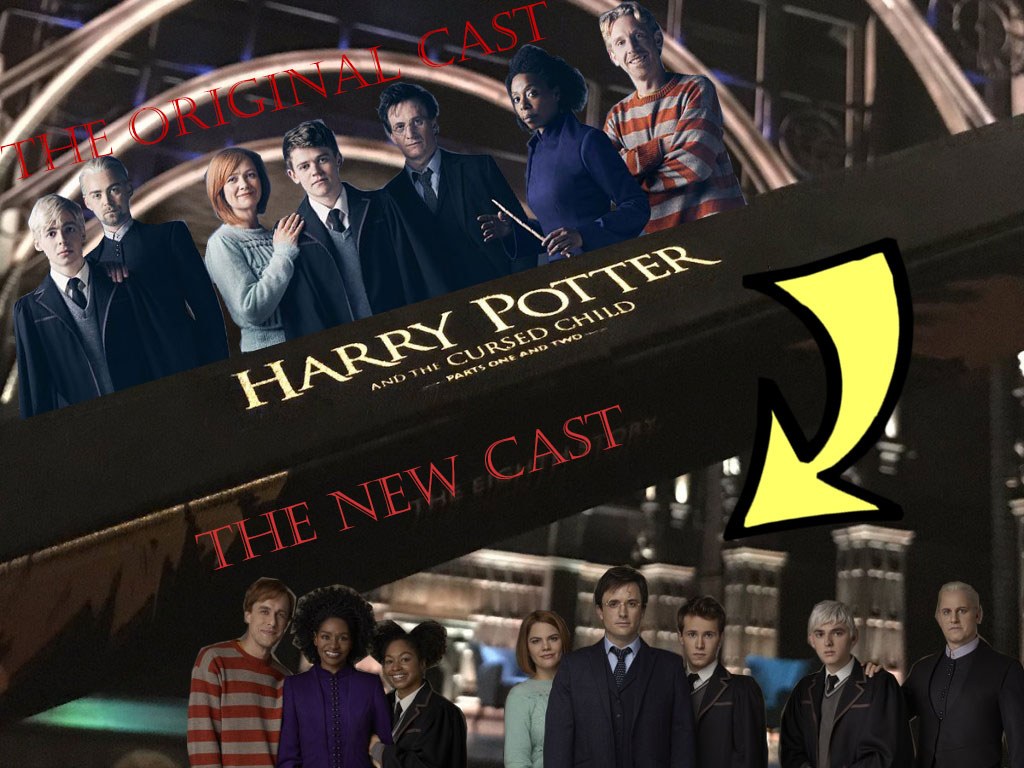 Original Cast Head To New Projects
Jamie Parker (Harry Potter), is in 1917, where he plays a WW1 soldier on the front line who struggles to stay afloat between reality and fantasy as the devastating war rages around him. The film, directed by Sam Mendez, has Oscar buzz. Paul Thornley, (Ron Weasley), has entered the realm of voice acting and is also in some Gillette commercials. He will be voicing the character of Merryleg in Audible's upcoming audiobook for the classic Black Beauty.

Noma Dumezweni (Hermione Granger), will star in HBO's limited series, The Undoing. Dumezweni joins Nicole Kidman and Hugh Grant in this adaptation of You Should Have Known, another female empowerment tome set in NYC. Anthony Boyle (Scorpius Malfoy) is in the new film Tolkien, a biographical drama centered on the early life of J. R. R. Tolkien, author of The Lord of the Rings. Boyle plays the role of Geoffrey Smith, a poet and close friend of Tolkein.
Harry Potter Producers Cleaning House
It is normal for a Broadway show producer to change out actors once-in-while, but quite another to let go of so many at the same time. This appears to be more of a purge. It is unclear why everyone was let go at the same time, perhaps the cast were exhausted after two years of constant performances on both Broadway and the West End. Maybe they took a giant group vacation to Mexico and the open bar was charged to Voldemort.