Go-Go's Musical "Head Over Heels" Begins Previews
Head Over Heels is beginning previews on Broadway on Saturday, directed by Michael Mayer with a book by Jeff Whitty and Go-Go's music arranged by Tom Kitt.
---
"We Got the Beat" and More Hits Grace the Broadway Stage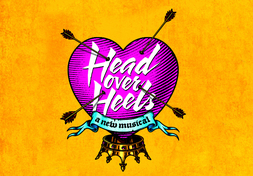 On Saturday, June 23, 2018, Head Over Heels will begin preview performances at Broadway's Hudson Theatre, ahead of an opening night scheduled for July 26, 2018. Following that, the show is currently scheduled for an open-ended run. This marks the newest show to enter the recently resuscitated Hudson Theatre, which, since being acquired by the British company Ambassador Theatre Group, has been renovated and returned to its original theatrical use. Head Over Heels is also the newest jukebox musical to hit Broadway, in a season that is full of such shows. For instance, Summer: The Donna Summer Musical is up and running, and The Cher Show has begun its tryout run in Chicago ahead of its plans to arrive on Broadway in the fall. As for Head Over Heels, this show features the songbook of the American rock band The Go-Go's, which were most active in the late 70s to mid-80s, and have also continued to release music up until this day. The Go-Go's had many incarnations over the years, with the classic line-up consisting of Belinda Carlisle, Jane Wiedlin, Gina Schock, Kathy Valentine, and Charlotte Caffey. Belinda Carlisle is the vocalist and one of the founding members, and Jane Wiedlin was also a founding member on guitar and vocals. The musical features such hit songs as "We Got the Beat," "Head Over Heels," "Cool Jerk," "Our Lips Are Sealed," "Vacation," "Lust to Love," "Get Up and Go," as well as Carlisle's solo hits "Mad About You" and "Heaven is a Place on Earth."
Michael Mayer Directs From a Book by Jeff Whitty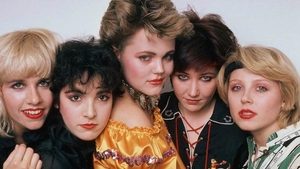 The musical was conceived by Jeff Whitty, who is well known for writing the book to
Avenue Q
as well as
Bring It On the Musical
.
Head Over Heels
has a book by Whitty, and is based on "The Arcadia" by Sir Philip Sidney, adapted by James Magruder. The music by The Go-Go's is orchestrated and arranged by Tom Kitt, who did the same for the diverse musical score of
SpongeBob SquarePants
, and whose composing credits include
If/Then
,
Orphans
,
Bring It On the Musical
,
Next to Normal
, and
High Fidelity
. The show is directed by Michael Mayer, whose credits include
The Terms of My Surrender
,
Hedwig and the Angry Inch
,
On a Clear Day You Can See Forever
,
Everyday Rapture
,
American Idiot
, and
Spring Awakening
(2006). The choreographer is Spencer Liff, who also choreographed
Falsettos
,
Spring Awakening
(2015), and
Hedwig and the Angry Inch
. The cast includes Andrew Durand (
War Horse
,
Spring Awakening
) as Musidorus, Taylor Iman Jones (
Groundhog Day
) as Mopsa, Jeremy Kushnier (
Cirque du Soleil Paramour
,
Jesus Christ Superstar
) as Basilius, Bonnie Milligan (national tour of
Kinky Boots
) as Pamela, Peppermint ("RuPaul's Drag Race") as Pythio, Tom Alan Robbins (
Newsies
,
The Lion King
) as Dametas, Alexandra Socha (
Brighton Beach Memoirs
,
Spring Awakening
) as Philoclea, and Rachel York (
Disaster!
,
Dirty Rotten Scoundrels
) as Gynecia, along with an ensemble of eight performers.
Peppermint Makes History as Trans Woman on Broadway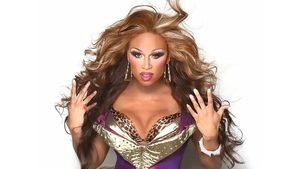 Among the performers making their Broadway debuts in this production is Peppermint, who is well known for her participation in the television show "RuPaul's Drag Race." As of Saturday, Peppermint is the first woman who openly identifies as trans to originate a principal role on Broadway. She also made history by becoming the first drag queen to compete on "RuPaul's Drag Race" as an openly trans woman (others came out as trans while on the show or after). Prior to placing as runner-up in Season 9, she had become well-known in the New York nightlife scene, and the series gave her a national platform. Now
Head Over Heels
is making Broadway history, with Peppermint leading the way.