Broadway Holds Strong in Mid-Winter Despite The Blues
Jason Mraz Was A Huge Box Office Draw Upon Departing Waitress, But Bernadette Peters Fails To Excite The Hello, Dolly! Box Office While Other Shows Languish on Broadway
---
Jason Mraz Departs "Waitress" to Box Office Bump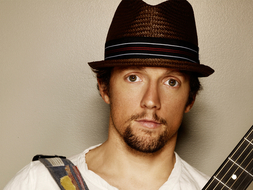 In the week ending February 11, 2018, the Broadway box office had its ups and downs, resulting in an only slightly lower collective gross from the week before. This past week, with 24 shows running, the collective box office gross was $22,018,580, which is a slight decrease of $168,560 from the previous week.
The average gross per show this week was $917,441, down just a small amount from last week's per-show average of $924,464. With an average top ticket price of $287.65, the average paid admission across all the shows was $115.17, and the shows on average reached 71.08% of their gross potential.
Big Ticket Sale Increase for Hamilton
Among these shows, the biggest increase was seen by Hamilton, which went up by $273,612 to reach a weekly gross of $3,062,978, or 105.8% of its gross potential. This almost makes up for last week's dip in ticket sales, when the show went down by $297,170 from the previous week. In fact, Hamilton has been on a downward trend ever since the start of 2018, and this week marks the first uptick for the show in the new year.
The next biggest increase in ticket sales from last week was seen by Waitress, and the reason for this upsurge is quite clear. Jason Mraz, the Grammy Award winning pop star who has been performing as Dr. Pomatter in the show since November 3, 2017, finally played his last performance at the end of this past week.
Sara Bareilles Re-Joins Cast of Waitress Broadway Hit
To increase excitement, Mraz had been singing opposite the show's composer, fellow pop star Sara Bareilles, who re-joined the cast since January 16, 2018. Mraz even extended his tenure in order to share the stage with Bareilles for a few weeks. While Bareilles will continue until her currently scheduled departure date of March 11, 2018, Mraz has now bid adieu to Waitress, and the box office surged to show that he will be missed.
"Hello, Dolly!" Continues to Dip with Bernadette in the Role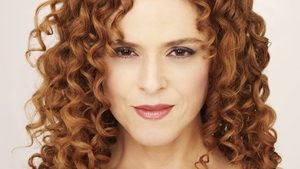 This past week, the biggest decrease in ticket sales was seen by Hello, Dolly!, which went down by $122,176 to reach a weekly gross of $889,877. Ever since Bernadette Peters stepped into the lead role of Dolly Gallagher Levi, which had been occupied by Bette Midler since the start of this revival, the box office has faltered.
While Bernadette is a huge star in her own right, Bette Midler proved to be box office gold, and a replacement cast will almost always be less of a box office draw than an original cast. This past week's gross of $889,877 represents just 60.3% of the show's gross potential.
Not Reaching Its Broadway Ticket Sales Potential
In contrast, the average percentage reached of the show throughout its run, the bulk of which had Midler in the post, is currently 115.14%. In Bernadette's first full week in the role, the week ending January 28, 2018, the show only reached 79.37% of its gross potential, which was still hopeful that sales would pick up, but the following week saw a further decrease to 68.55% of gross potential.
This past week's 60.27% of gross potential appears to be the continuation of a downward trend, which could continue before bottoming out. Bernadette is currently scheduled for an open-ended engagement, but if box office doesn't pick up soon, that run could end sooner than later. Still, it must be kept in mind that this is the middle of winter, and once we have entered March, the box office will show its natural upward momentum, and especially if she can last until the summer, Bernadette's run might not be so ill-fated after all.