2019 Tony Award Nominations Are Announced
The 2019 Tony Award nominations are announced and the TV telecast is scheduled for June 9, 1019 on CBS
---
The 2019 Tony Award nominations were announced today on "CBS This Morning" by Bebe Neuwirth and Brandon Victor Dixon with Oprah's BFF, Gayle King, playing the host. The trio revealed the Tony nominees for the top eight categories for the 73rd annual Tony Awards, of which there are 25 categories in total, so everyone should go home with a prize.
If there ever was a year to take a sabbatical from the Tony Awards this could be it. With a cadre of uninspiring shows and formulaic revivals, this years list of nominees lack the glitter and gusto from previous years and the Tony Award judges (who are actually just theatre owners and producers) are not allowed to check a box that says "none of the above". With a limited set of theatres, uninspired writers and dwindling investors, Broadway productions face a difficult time with the quality of many of the shows on the Great White Way. Despite this year being another stellar year for Broadway ticket sales, where a record setting box office brought in a huge $1.825 billion in grosses, the writing is on the wall with Broadway show quality heading in a strange direction, i.e. down. With a glut of revivals and few new bright spots, this year's Tony Awards may well end up going to just the top few new shows. Many of the awards may go to shows that have already closed, or will be closing, by Tony night. This is a practice that the Broadway League has long since tried to stop, but to no avail - they don't want to give awards to the dead, but those pesky actors demand it.

TV Telecast Scheduled for June 9, 1019 with James Corden as Host
This year's Tony Awards telecast on CBS is scheduled for June 9 at 8pm (7pm Central, with a two hour tape delay for the West coast) and will be hosted by James Corden. The Tony Awards TV telecast faces the same problem that the other self-congratulatory award shows have. They have diminishing TV audiences and no solutions to counter the loss. This is at odds with Broadway setting a new record in show attendance, as well a ticket grosses. The TV telecast viewership has been in a general downward decline for the last eight years, and the choice of Corden as host is an attempt to regain some of the momentum that he brought with his 8.7 million TV viewers back in 2016 (an uptick from a previous 6 million). But back then Corden was the fresh-faced, new-kid-on-the-block and audiences may have tired of his milk-toast jokes, car pool karaoke and his pandering to narcissistic celebrities. Corden's ratings were also helped in the 2016 Tony show by Hamilton, which was winning all the honors and most people tuned in just to see them and not for him. People just don't watch TV anymore and the Tony Awards doesn't give them a reason to come back.
TV Viewership Numbers in Decline
The smart money says that Corden must be able to get better numbers this year than last years showing, which came in at a paltry 6.3 million viewers. This was actually less viewers than a rerun of The Simpsons in the same time slot, but still did much better than Back Yard Wrestling. It seems that the choice of Kevin Spacey as host back in 2017 has now all been forgotten and it drives home the idea that the Tony Awards really do not know what they are doing when it comes to TV. Even a bad host with a terrible singing voice can get a solid 8.5 million TV viewers, which is what Rosie O'Donnell proved in the travesty of a Tony Awards show way back in 2000.
The Tony Awards Show Sticks With CBS In Bad Times and Worse Times
The Tony Awards have been broadcast on CBS since 1988 and during that time the show has gradually come down to its lowest TV numbers of all time, with no end in sight. It seems that CBS may now be the channel of the Trump-obsessed Stephen Colbert #notmypresident and this negative medium may not be the best outlet for the upbeat spectacle of the Tony Awards. It seems that only a rating of absolute-zero viewers will finally light a fire underneath The Broadway League and the American Theatre Wing and force them to make some radical changes, to stop the hemorrhage of TV viewers. Broadway tries to convince itself once-in-a-while that its doesn't need TV at all, but with the amount of commercial airtime that the shows currently buy, no one really believes that. The last time the Tony Awards were on ABC, they drew 16 million viewers, which if anyone can remember was probably half the population of America, as it was so long ago and Richard Burton still looked great. Now where is the phone number for Sacheen Littlefeather, maybe she can help.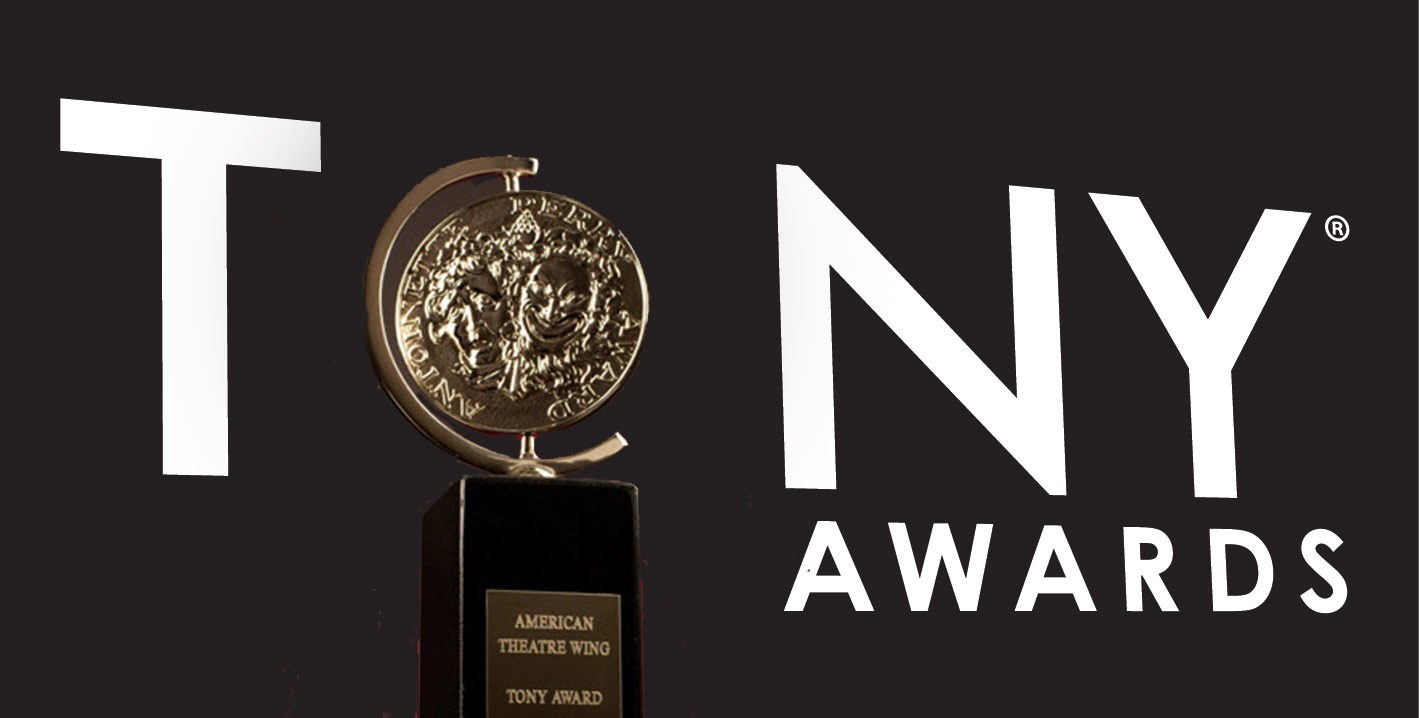 The 2019 Tony Award Nominations are as follows:
Best Play
Choir Boy
The Ferryman
Gary: A Sequel to Titus Andronicus
Ink
What the Constitution Means to Me

Best Musical
Ain't Too Proud — The Life and Times of the Temptations
Beetlejuice
Hadestown
The Prom
Tootsie
Best Revival of a Play
All My Sons
The Boys in the Band
Burn This
Torch Song
The Waverly Gallery
Best Revival of a Musical
Kiss Me, Kate
Oklahoma!

Best Book of a Musical
Dominique Morisseau, Ain't Too Proud — The Life and Times of the Temptations
Scott Brown & Anthony King, 'Beetlejuice'''
Anaïs Mitchell, Hadestown
Bob Martin & Chad Beguelin, The Prom
Robert Horn, Tootsie

Best Original Score (Music and/or Lyrics) Written for the Theatre
Be More Chill, Music & Lyrics: Joe Iconis
Beetlejuice, Music & Lyrics: Eddie Perfect
Hadestown, Music & Lyrics: Anaïs Mitchell
The Prom, Music: Matthew Sklar, Lyrics: Chad Beguelin
To Kill a Mockingbird, Music: Adam Guettel
Tootsie, Music & Lyrics: David Yazbek

Best Performance by an Actor in a Leading Role in a Play
Paddy Considine, The Ferryman
Bryan Cranston, Network
Jeff Daniels, To Kill a Mockingbird
Adam Driver, Burn This
Jeremy Pope, Choir Boy
Best Performance by an Actress in a Leading Role in a Play
Annette Bening, All My Sons
Laura Donnelly, The Ferryman
Elaine May, The Waverly Gallery
Janet McTeer, Bernhardt/Hamlet
Laurie Metcalf, Hillary and Clinton
Heidi Schreck, What the Constitution Means to Me
Best Performance by an Actor in a Leading Role in a Musical
Brooks Ashmanskas, The Prom
Derrick Baskin, Ain't Too Proud — The Life and Times of the Temptations
Alex Brightman, Beetlejuice
Damon Daunno, Oklahoma!
Santino Fontana, Tootsie

Best Performance by an Actress in a Leading Role in a Musical
Stephanie J. Block, The Cher Show
Caitlin Kinnunen, The Prom
Beth Leavel, The Prom
Eva Noblezada, Hadestown
Kelli O'Hara, Kiss Me, Kate
Best Performance by an Actor in a Featured Role in a Play
Bertie Carvel, Ink
Robin de Jesus, The Boys in the Band
Gideon Glick, To Kill a Mockingbird
Brandon Uranowitz, Burn This
Benjamin Walker, All My Sons
Best Performance by an Actress in a Featured Role in a Play
Finnoula Flanagan, The Ferryman
Celia Keenan-Bolger, To Kill a Mockingbird
Kristine Nielsen, Gary: A Sequel to Titus Andronicus
Julie White, Gary: A Sequel to Titus Andronicus
Ruth Wilson, King Lear
Best Performance by an Actor in a Featured Role in a Musical
Andre de Shields, Hadestown
Andy Grotelueschen, Tootsie
Patrick Page, Hadestown
Jeremy Pope, Ain't Too Proud
Ephraim Sykes, Ain't Too Proud
Best Performance by an Actress in a Featured Role in a Musical
Lilli Cooper, Tootsie
Amber Grey, Hadestown
Sarah Stiles, Tootsie
Ali Stroker, Oklahoma!
Mary Testa, Oklahoma!

Best Direction of a Play
Rupert Goold, Ink
Sam Mendes, The Ferryman
Bartlett Sher, To Kill a Mockingbird
Ivo Van Hove, Network
George C. Wolfe, Gary: A Sequel to Titus Andronicus
Best Direction of a Musical
Rachel Chavkin, Hadestown
Scott Ellis, Tootsie
Daniel Fish, Oklahoma
Des McAnuff, Ain't Too Proud
Casey Nicholaw, The Prom
Best Choreography
Camille A. Brown, Choir Boy
Warren Carlyle, Kiss Me, Kate
Denis Jones, Tootsie
David Neumann, Hadestown
Sergio Trujillo, Ain't Too Proud — The Life and Times of the Temptations

Best Scenic Design of a Play
Miriam Buether, To Kill a Mockingbird
Bunny Christie, Ink
Rob Howell, The Ferryman
Santo Loquasto, Gary: A Sequel to Titus Andronicus
Jan Versweyveld, Network

Best Scenic Design of a Musical
Robert Brill and Peter Nigrini, Ain't Too Proud — The Life and Times of the Temptations
Peter England, King Kong
Rachel Hauck, Hadestown
Laura Jellinek, Rodgers & Hammerstein's Oklahoma!
David Korins, Beetlejuice

Best Costume Design of a Play
Rob Howell, The Ferryman
Toni-Leslie James, Bernhardt/Hamlet
Clint Ramos, Torch Song
Ann Roth, Gary: A Sequel to Titus Andronicus
Ann Roth, To Kill a Mockingbird

Best Costume Design of a Musical
Michael Krass, Hadestown
William Ivey Long, Beetlejuice
William Ivey Long, Tootsie
Bob Mackie, The Cher Show
Paul Tazewell, Ain't Too Proud — The Life and Times of the Temptations

Best Lighting Design of a Play
Neil Austin, Ink
Jules Fisher & Peggy Eisenhauer, Gary: A Sequel to Titus Andronicus
Peter Mumford, The Ferryman
Jennifer Tipton, To Kill a Mockingbird
Jan Versweyveld and Tal Yarden, Network

Best Lighting Design of a Musical
Kevin Adams, The Cher Show
Howell Binkley, Ain't Too Proud — The Life and Times of the Temptations
Bradley King, Hadestown
Peter Mumford, King Kong
Kenneth Posner and Peter Nigrini, Beetlejuice

Best Sound Design of a Play
Adam Cork, Ink
Scott Lehrer, To Kill a Mockingbird
Fitz Patton, Choir Boy
Nick Powell, The Ferryman
Eric Sleichim, Network

Best Sound Design of a Musical
Peter Hylenski, Beetlejuice
Peter Hylenski, King Kong
Steve Canyon Kennedy, Ain't Too Proud — The Life and Times of the Temptations
Drew Levy, Rodgers & Hammerstein's Oklahoma!
Nevin Steinberg and Jessica Paz, Hadestown


Discount Broadway Tickets
---
---