Times Square Visitors Center CLOSED IN 2014
Broadway Ticket Buyers Were Able to Buy Face-Value Tickets To All Broadway Shows at the Times Square Visitors Center, Without Any Ticket Fees. The Location Closed Down in 2015 After Surging Rents
---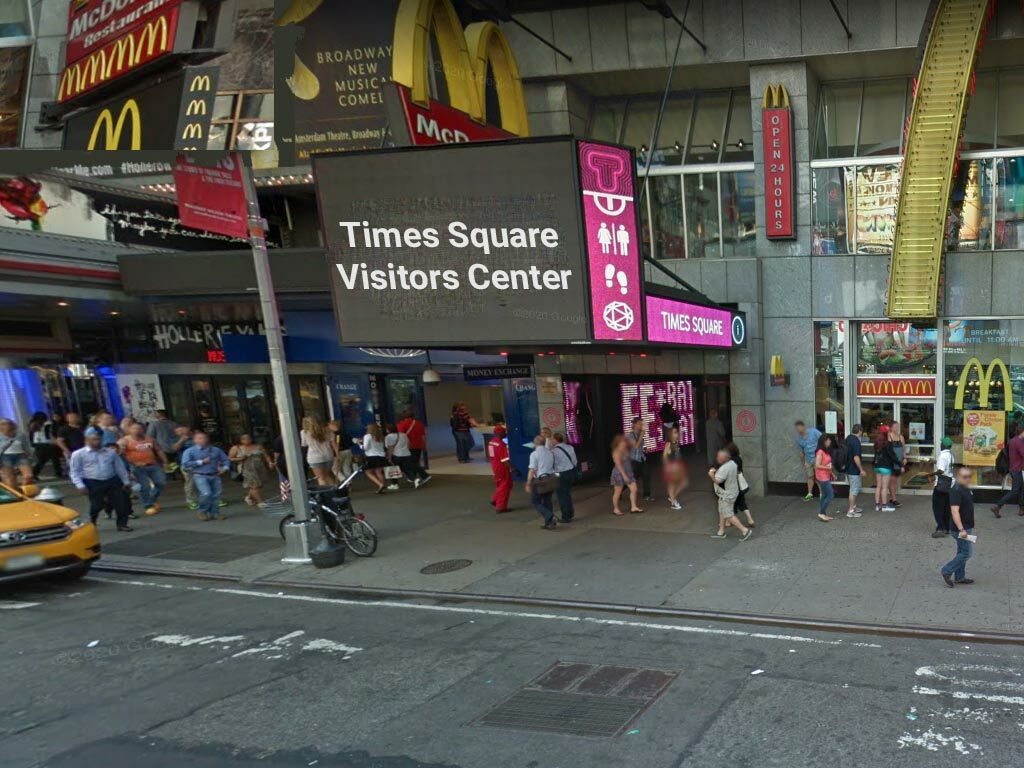 Broadway Ticket Sales at the Times Square Visitors Center
Broadway Concierge and Ticket Center
Closed in October 2014 and Located in the Visitors Center in Times Square, (Just across the street from the TDF TKTS half price ticket booth in Times Square.) there existed the Broadway Visitors Centre, which had a Broadway Theatre concierge desk inside, that served as an extension of the 41 Broadway theatre box offices for face-value Broadway ticket sales.
Located in Old Movie Theater
The Times Square Visitors Center was located in the landmark Embassy Movie Theatre on Seventh Avenue, between 46th and 47th Streets.

If you were in Times Square and wanted to get full-price Broadway ticket, but you're not sure which show and you don't want to hop around from one Broadway theater box office to another, the Broadway Ticket Center was a great place to go.
Run and Owned by The Broadway League
Operated by Live Broadway (owned by the Broadway League) this official Broadway ticket sales outlet only sold full-price tickets, but they do it for every Broadway show that is currently open - so it's one-stop shopping for nearly 40 Broadway shows - if you don't mind paying full price for tickets.
As with the Broadway box offices, there are no dreaded convenience and handling charges here. But the major disadvantage of buying tickets at the Broadway Ticket Center is that, if you did have a Broadway discount code or coupon, you can't use it here.
Broadway Concierge Did Not Sell Discounted Tickets
Discount offers can only be used directly at the theatre box office, or on Ticketmaster or Telecharge (Where fees apply)
This tickets concierge would often also pitch other products such as off-Broadway shows, restaurants, attractions and a multitude of other tourist distractions.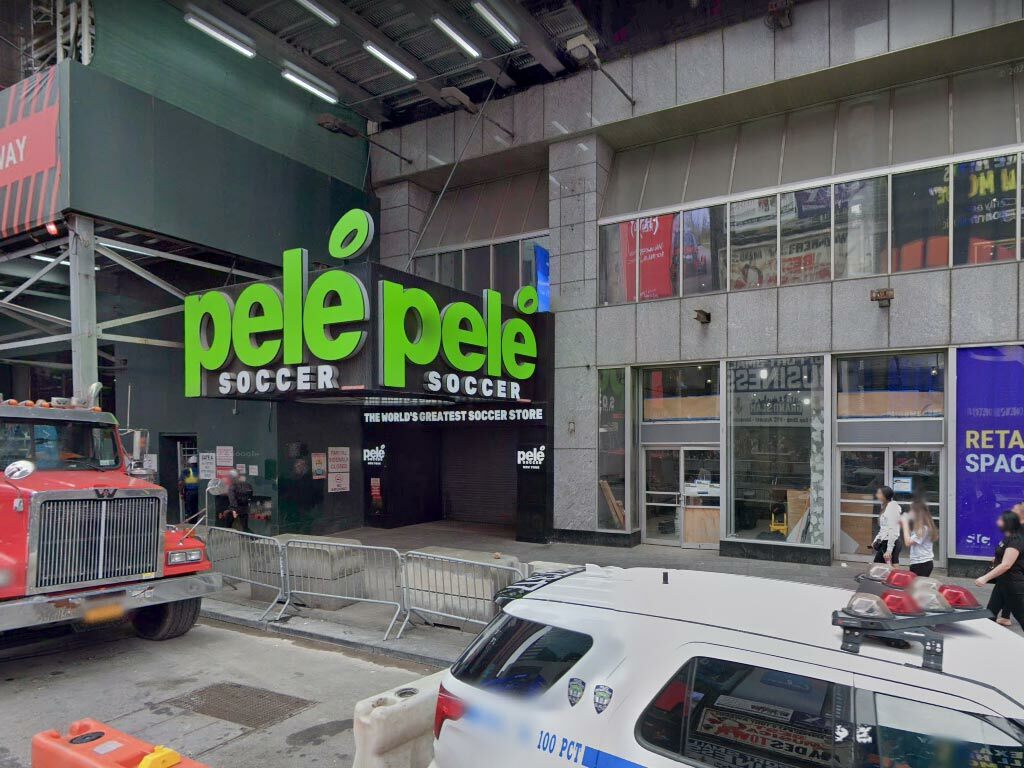 The location now houses the Pele Soccer store, the protected building remains unchanged despite the significant construction changes around it.