How To Avoid Broadway Ticket Fees
Broadway Ticket Fees Increase the Price of Broadway Tickets Transactions. Pay No Fees When Buying Directly From The Box Office Instead of Ticketmaster or Telecharge.
---
Broadway show tickets can only be purchased by one of the following methods:
Online (There is a booking fee)
Over the phone (There is a booking fee)
In Person at the box office (There is NO booking fee!)
Where are Broadway Tickets Sold and How Can I Avoid the Ticket Fees?
For each Broadway show, there is only one official online (and phone sales) Broadway ticket seller that is approved to sell the face value Broadway Tickets. These ticket sellers are also able sell discounted tickets, provided you already have the discount code. Using this ticket seller for either services will result in a booking fee.
Buying Tickets in Person Avoids the Fees
By buying tickets in-person, at the box office, you can avoid paying the ticketing fees. If you are buying just two tickets, then the fees are not going to be that high and it may be worth paying for the convenience of buying online (or over the phone). But for three tickets or more, then buying tickets in-person at the box office is going to be the right way to go.
Do Buyers Have to go to the Box Office?
Buyers will physically have to go to the box office to buy the tickets. The box office will not hold the tickets until buyers get there and pay for them.
There is a business opportunity for someone to buy tickets for others, which especially makes sense when it is a large amount of tickets and the savings will be significant.
IN-PERSON Ticket Sales at the Theatre Box Office - No Fees and More Ticket Inventory

Each Broadway theatre has its own box office. Buyers can purchase a ticket in advance and in person for the Broadway show currently playing. Buyers can also purchase a ticket for a show that has not yet opened. All purchases can happen during its normal box office business hours.
Buying Broadway tickets directly at the theatre box office is advantageous because then you don't have to pay any of the handling or convenience charges that Ticketmaster and Telecharge, or another ticket vendor will add to your Broadway tickets bill if you buy online or over the phone.
Buying In person also allows you access to tickets that have not be advertised in those other mediums. There is a reason why Broadway ticket brokers only buy tickets this way. Another advantage of buying tickets directly at the box office is that you will have a physical ticket in hand, so no need to pay for shipping.
The downside to buying tickets in-person means that you have to actually get to the theatre to complete the transaction, which is difficult for people who live outside the theatre district and next to impossible for out-of-towners.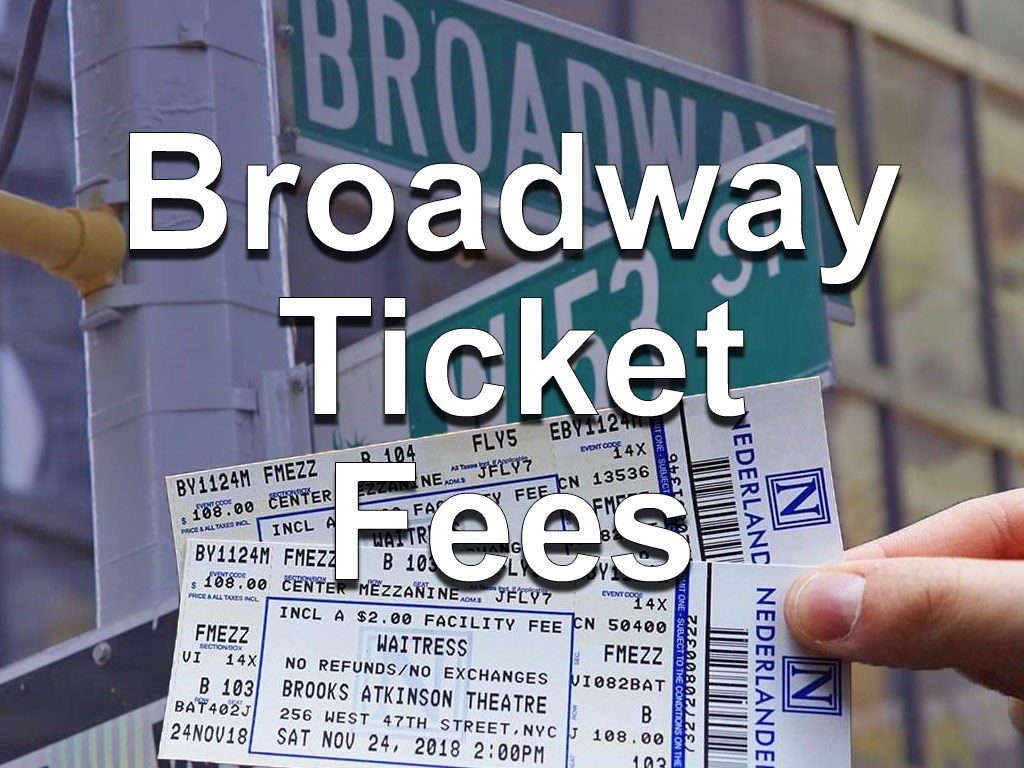 PHONE or INTERNET Ticket Sales at TICKETMASTER or TELECHARGE (Online or phone)
Every Broadway Show Chooses only one ticket vendor. Booking Fees are payable for online or phone sales.
Ticketmaster sells about 40% of all Broadway tickets, and is the well-known ticketing giant that people use all over the world for concerts and sporting events. In New York City, Broadway tickets are one of Ticketmaster's most important products.
Telecharge, which is a smaller company (and more uniquely theater-oriented) currently handles the majority of Broadway ticket sales, but smaller theatre companies like The Roundabout Theatre Company are exceptions. They do their own ticketing for Roundabout Broadway shows (which play at the American Airlines Theatre, Studio 54, and Henry Miller's Theatre).
Buying through these phone and internet sales mechanisms is convenient, but it is not the cheapest method and they typically have less ticket inventory then in-person ticket sales at the box office.