Broadway Theatre Critics, Journalists and Writers
Broadway Critics and Journalists in NYC Who Have Made a Name for Themselves in the Competitive Field of Broadway Journalism, News and Reviews.
---
Out of the many professions in the Broadway industry the ones that get the most accolades are Broadway directors and Broadway actors. The least recognized profession on Broadway are the journalists who write about it and there are good reasons why.
As journalists write about other people, they make other actors and artists the topic of conversation, not themselves. A Broadway journalist's job is to report and publish information and opinions about what is going on in the Broadway industry.
Journalists are one of the only professions on Broadway that are comprised of people who do not work to have their names added to the bright street marquees, surrounded by shimmering lights and adulation.
There is no Tony Award for a Broadway reporter.
Maligned Profession of Broadway Journalism
The much maligned profession of being a Broadway journalist can have its ups and its downs for anyone that chooses to go into this specialty career. Broadway journalists can have huge amounts of people always waiting to read their opinions on the newest show to open, but they humbled when they still cannot get a restaurant reservation at Jean-Georges.
Future Ego Maniacs Please Apply Here
Writing about the Broadway industry may give them a feeling of self-importance, but they can also be under constant attack by the reading public, the people and shows that they write about. Theatre journalist's opinions can be quite controversial and they often throw leading Broadway professionals under the bus with a bad review. While many Broadway producers and directors wish that they did not have these public critiques, some do realize their importance to the Broadway industry as a whole and aim to please them.
Broadway Journalism Power Over Out-Of-Town Ticket Buyers
Journalists have a significant amount of power because many Broadway theatre-goers look to the top journalists to find out what the latest Broadway must-sees are, as well as the Broadway shows they should avoid spending their money on. A single journalist's thoughts can be the difference between a Broadway show's great success or a show's immediate and abject failure.

Journalist's Style Differ
No two Broadway journalists are alike. Every Broadway journalist has a different writing style as well as their own particular interests. Some journalists stick to writing Broadway show reviews while others dive in deeper, trying to find out what gossip is going on in the backstage of a Broadway show. Listed below are the names and a brief
Bios of Some of the Best Broadway Journalists in NYC.

List of NYC Broadway Journalists:
Ben Brantley
Andrew Gans
Josh Ferri
Caitlin Huston
Jesse Green
Charles Isherwood
Michael Riedel

Ben Brantley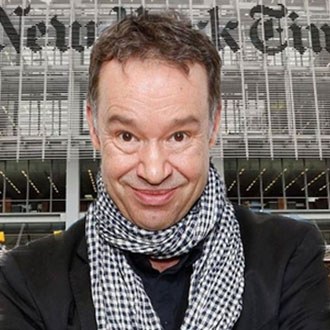 Benjamin Brantley is the American born news journalist who worked his way up to becoming the Co-Chief Theater Critic for 'The New York Times'. Brantley wrote more than 2,500 reviews for The New York Times over 27 years beginning in 1993, filing regularly from London as well as New York. He retired from regular reviewing in 2020.
Brantley was born in Durham, North Carolina and received a Bachelor of Arts from Swarthmore College in Pennsylvania.
A prolific writer In college, Brantley pledged and became a life-long member of the Phi Beta Kappa Society (ΦΒΚ), the oldest academic honor society in the United States. Phi Beta Kappa is often described as the most prestigious collegiate honor society in the United States.
Brantley regularly wrote Broadway show reviews, news pieces about what is happening in New York City theatre and occasionally about what is going on in the London theatre scene. Before Brantley joined the 'Times' in 1993, he was a freelance writer for both 'Vanity Fair' and 'The New Yorker'. Brantley has also reviewed fashion for 'Women's Wear Daily' in 1990, where he was the European news editor.
Brantley is well known for being highly connected in the Broadway theatre world, this may be due to both his links from his college society and his chief status at the 'New York Times'.
Brantley regularly reports Broadway news first, before any other reporters can get their hands on it. Often described as a diva-worshiper, critics of Brantley have accused him of giving big celebrities better reviews than they deserved in a bid to further his own career.

Andrew Gans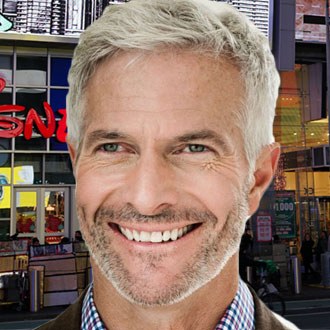 Andrew Gans is the Senior News Editor at Playbill. He has been with the company since early 1991, which has made him one of NYC's writers with the most Broadway theatre experience.
Gans graduated Magna Cum Laude from Brandeis University in 1990 with a Bachelors in Psychology and a Minor in Theatre Arts. In his senior editing role at Playbill, Gans often manages other Broadway writers. Despite having his time now usurped as a man-manager, he still continues to be one of the most dominant journalists on the Great White Way.
Gans proclaims that he can still pen more than 30 news stories a week while he manages all the other Playbill writers. With his long-time career history at Playbill, he is definitely one of the reasons the old company continues to stay alive, despite still wasting huge amounts of trees on the printed Playbill and being out-of-touch with modern-day sensibilities.
Gans has also been accused of being a Broadway insider sycophant, choosing to never say a bad word about any panned show.

Josh Ferri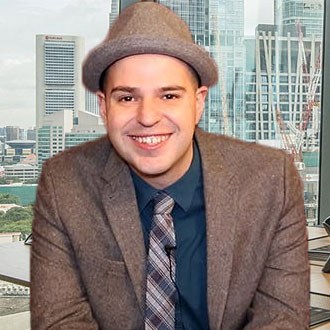 Josh Ferri is the youngest person on this 'best Broadway journalists' list. He began his career at the Public Theatre in 2010 as the Press Manager for the trendy neighborhood theatre which is located in NYC's NOHO.
Despite these humble beginnings, Ferri has since worked his way up through the industry to become the Senior Reporter for 'Broadway.com' and later he became the Lead Editor, Content Strategist and Social Media Manager for 'BroadwayBox.com' in 2013, where he has continued to work.
'Broadway.com' and 'Broadwaybox.com' are now both subsidiaries of the 'John Gore Organization'.
Ferri graduated from Loyola University in Maryland, with a double major in Communications and Drama as well as a minor in writing. His works include; the esteemed editorial section on the 'Broadwaybox' website as well as the copy for many of the top Broadway shows social media advertising materials.

Caitlin Huston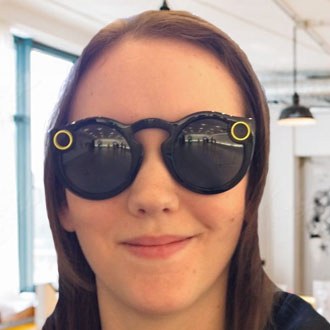 Caitlin Huston is the Editor in Chief at 'BroadwayNews.com'. Originally starting with the Wall Street Journal and MarketWatch online publications, Huston wrote news articles and ticket sales analysis stories for many of the top NYC Broadway shows.
She graduated from Michigan University, the public research university in Ann Arbor, which is usually referred to as just "Umich" with a Bachelors of Arts in French and English. Huston fell in love with performance arts and live theatre when she was elected to be the head of the Glee club in her senior year at Michigan.
At 'BroadwayNews' she is responsible for managing the team of Broadway reporters as well as publishing up to six fresh news stories every week, although her slant is more of a news journalist and less of a Broadway critic, even if a show really stinks.
In 2022 'BroadwayNews.com' became a subsidiary of the 'John Gore Organization'.

Jesse Green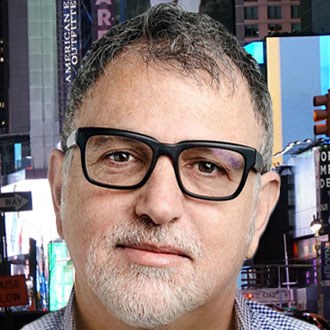 Jesse Green is 'The New York Times' Co-Chief Theatre Critic, with Ben Brantley being the other.
Green has written Broadway critiques with a number of publications since the early 2000's including; 'The New York Times Magazine' and 'The New Yorker'.
Green graduated Magna Cum Laude from Yale in 1980, with a degree in English and Theater.
Green and the other Chief Theatre Critic at-the-time, Ben Brantley, worked closely with one another since Charles Isherwood was fired from 'The New York Times'.
Green was a well-known and popular staple on the Susan Haskins-Doloff weekly ill-fated 'Theater Talk' TV show that had aired since 1993 on channel Thirteen/WNET and was produced CUNY TV.
Theatre Talk ran from 1991 to 2017 for 26 years on Thirteen/WNET and 11 seasons of which were nationally distributed by Executive Program Services in a producing partnership with CUNY TV. The show ended after a spat with the 'then' new Interim Executive Director at CUNY TV, Gail Yancosek in which she demanded control of the show.

Charles Isherwood
Charles Isherwood was a top theatre critic at the 'New York Times', but in May 2017 he was 'fired for cause' following the alleged disparagement of the two other theatre critics at 'The New York Times'.
Isherwood allegedly disparaged Ben Brantley to Scott Rudin, and complained that Brantley was allegedly blocking his ability to perform a Broadway show review for the season's top newcomer, Hamilton.
Isherwood had some history with Lin Manuel-Miranda, the show's writer and lead performer, and felt that he was the perfect reviewer for this show. Isherwood alleged that Brantley is a hostile co-worker and was damaging his career.
When push came to shove, the 'New York Times' allegedly sided with Brantley in their turf war and they booted Isherwood. It wasn't long after that event that Brantley "retired" and NY Times claimed no connection to the Isherwood scandal.
The 'well connected' Isherwood has since worked for 'BroadwayNews.com', which is a substantial setback to his writing career, but at least keeps him in the industry.
Charles Isherwood was appointed Wall St Journal theater critic, replacing Terry Teachout in April 2022

Michael Riedel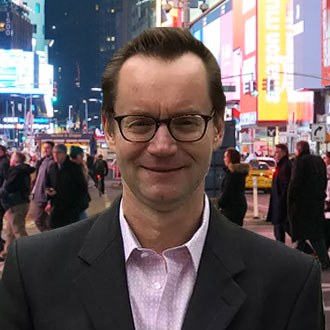 Michael Riedel was another staple from the 'Theater Talk' TV show on channel Thirteen/WNET.
Riedel left the show in 2017 to work on his own theatre journalism career. He has a long and extensive career history of reporting on the Broadway theatre scene, where he has written for the 'Bazaar', the 'Departure' and 'The Guardian', each as the resident theatre columnist. Riedel has also been a constant contributor to the 'BBC' as well as having appeared on other television shows including; 'Good Morning America', 'The Today Show', 'Larry King Live' and other popular TV programs.
Riedel's most constant gig has been writing as the Broadway Theatre Editor in Chief at the 'New York Post'. Riedel has worked on-and-off at the 'Post' since 1998 and has contended that they will have to carry him out in a pine box.