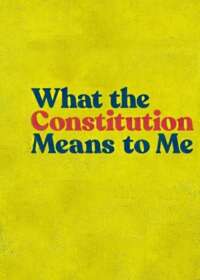 What the Constitution Means to Me
Discount Tickets and Show Information
Discount Broadway Tickets For What the Constitution Means to Me
Regular Price Tickets
ORCH $159.00
MEZZ $59.00
Discount Code Tickets
ORCH $99.00
MEZZ $49.00
Offer valid for performances thru 08/22/19.
Expires 08/22/2019
Lottery Tickets
Rush Tickets
$42.00
General Rush
Secondary Market
$109.00
What the Constitution Means to Me

Summary
Genre: Play

What the Constitution Means to Me is 1 hour 30 Minutes long, including an intermission of no intermission

8 Shows per week

Previews Began: March 14, 2019

Show Opened: March 31, 2019

Show Closes: July 21, 2019
Heidi Schreck channels her inner fifteen-year-old self in this strictly 12-week engagement in a play directed by Oliver Butler
What the Constitution Means to Me

on Broadway Background
A young girl competes in Constructional debates across the United States. At fifteen-years-old the young girl, Heidi Schreck becomes successful from winning the competitions and earns money to pay for her college tuition. In this new play, Heidi Schreck channels her fifteen-year-old self to trace the relationship between the four generations of women in her family, the goal being to track the documents which bound their rights and citizenship.
What's
What the Constitution Means to Me

Like?
This show tries to drive some humor into a rather staid subject matter, but the constitution is really the backdrop of this story about a woman finding herself through her previous familial generations. The off-Broadway play promoted to the big league of Broadway drives headlong into this journey and is unencumbered with an intermission where the audience can actually discuss around the well-stocked Helen Hayes bar how much they really hate this play.
Is
What the Constitution Means to Me

Good for Kids?
This show is suitable for children aged 12 and above.
What the Constitution Means to Me

Ticket Lottery and Rush Schedule

Every day there are discounted Broadway show tickets sold as part of the Broadway ticket lotteries or as RUSH tickets. Tickets are only valid on-the-same-day of the drawing. The following is the daily schedule of the ticket lottery and RUSH ticket pricing.
General Rush
Tuesday, 10:00am
Wednesday, 10:00am
Thursday, 10:00am
Friday, 10:00am
Saturday, 10:00am
Sunday, 12:00pm
Helen Hayes Theatre
240 West 44th Street
New York, NY 10019
Entrance:
44th street between 7th and 8th avenue
Theatre Information
What the Constitution Means to Me Marquee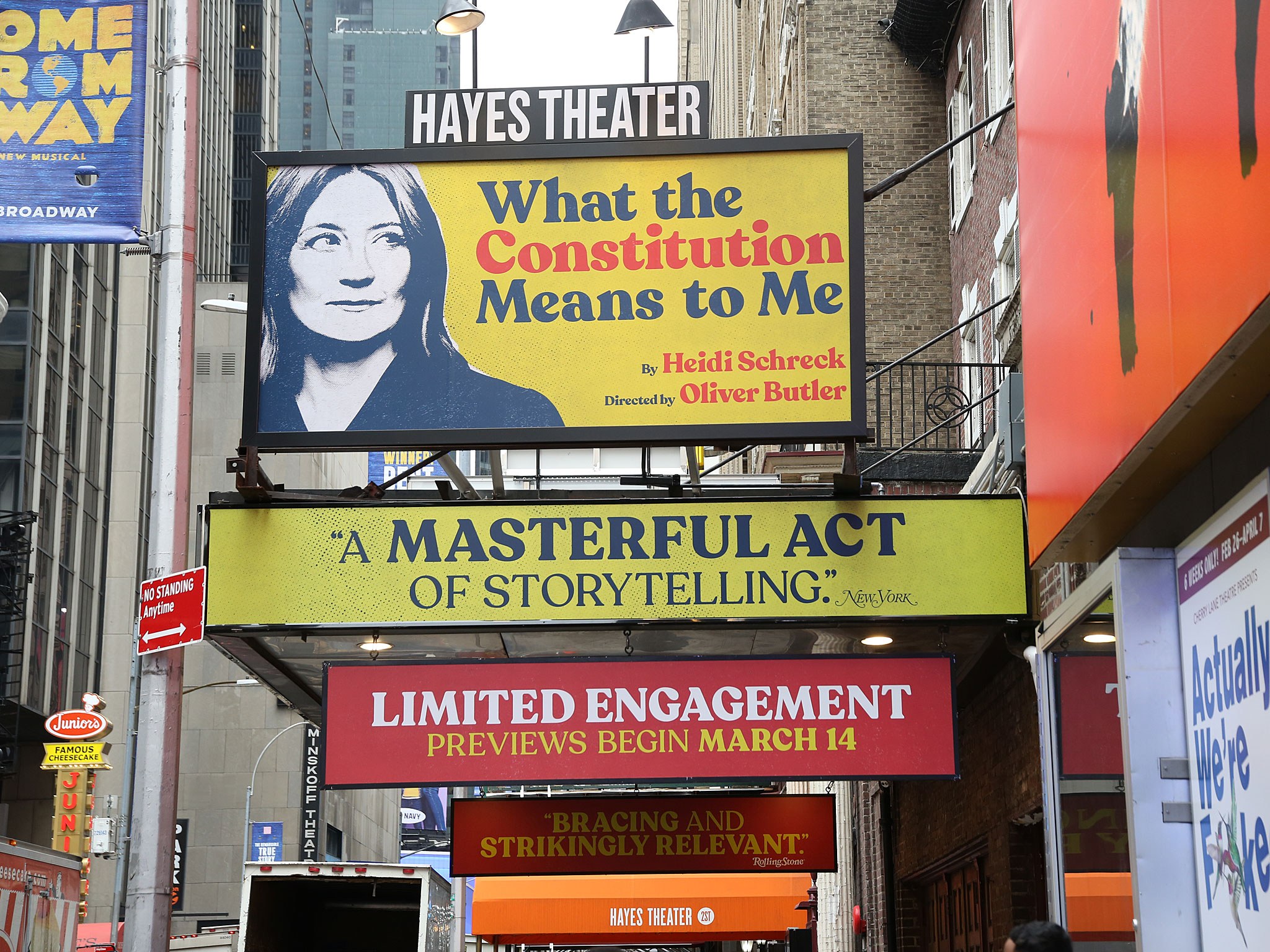 Production Manager

Bethany Weinstein Stewert
Press Agent

Matt Ross Public Relations