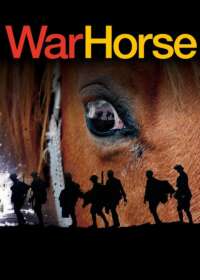 War Horse
Broadway Show Tickets: Show Closed No Longer Available
War Horse on Broadway: Show Is Now Closed
Show Status: Closed

Genre: Play

War Horse is 2 hours and 45 minutes long, including an intermission of 15 Minutes

8 Shows per week

Previews Began: March 15, 2011

Show Opened: April 14, 2011

Show Closed: January 6, 2013
As World War I begins, Albert's horse Joey is sold to the cavalry and sent to France. Unable to forget Joey, Albert sets off on a journey to find him.
War Horse

on Broadway Background
A long-running hit at London's National Theatre and on the West End, the epic production War Horse finally comes to Broadway for a run at the Lincoln Center Theater. This moving WWI-set story of a boy's search for his beloved horse features amazing puppetry and set design.
Aside from its intriguing glimpse into the cavalry as it had its last gasp in the heavily mechanized First World War, War Horse's most distinguishing feature is its use of large, multi-person operated puppets that bring the horses to life onstage. Beautifully designed by Handspring Puppet Company, these human-puppet hybrids are remarkable characters in their own right and are vital in making us care about the animals and the relationships forged between them and the humans that encounter them.

War Horse is almost like two separate plays. The first is a sweet tale of boy meets horse, boy falls in love with horse, boy faces losing horse - you've seen many similar stories in film and literature, and it is both touching and family-friendly. The second is a fascinating war story that shows the horrors of World War I and how it senselessly devoured young men and animals alike - it is also very moving, but also frequently terrifying and not suitable for young children.
Is
War Horse

Good for Kids?
May be inappropriate for 7 and under. Children under the age of 5 are not permitted in the theatre.
Vivian Beaumont Theatre
150 West 65th Street
New York, NY 10020
Entrance:
65th Street, between 10th and Broadway
Theatre Information
War Horse Marquee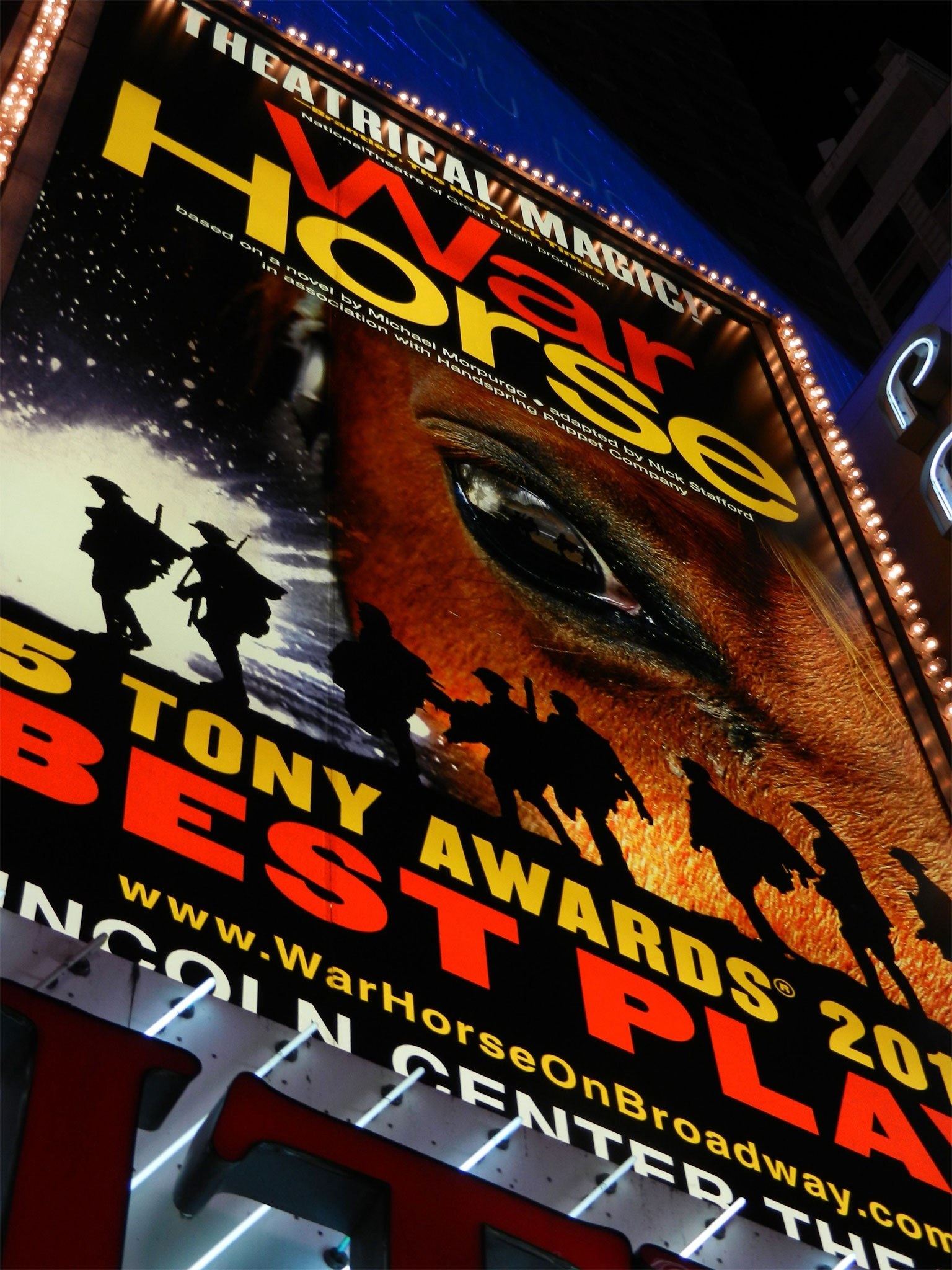 Joey as a foal

Stephen James Anthony
Sergeant Fine

Zach Appelman
Rose Narracott

Alyssa Breshnaha
Sergeant Thunder

Richard Crawford
Billy Narracott

Matt Doyle
Direction

Marianne Elliott
Lighting Design

Paule Constable
Movement and Choreography

Toby Sedgwick
Video Design

Mark Grimmer
Sound Design

Christopher Shutt
Original Novel

Michael Morpurgo
Executive Producer

Bernard Gersten at Lincoln Center Theater
Associate Producer

Bob Boyett
Associate Producer

War Horse LP
General Manager

Adam Siegel at Lincoln Center Theater
Company Manager

Matthew Markoff at Lincoln Center Theater
Casting Director

Daniel Swee at Lincoln Center Theater
Advertising Representative

Serino Coyne
Press Agent

Philip Rinaldi Publicity
Movement and Horse Choreography:

Toby Sedgwick
Production Stage Manager

Rick Steiger