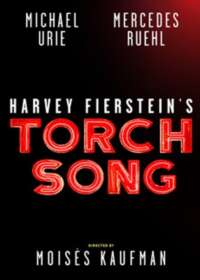 Torch Song
Broadway Show Tickets: Show Closed No Longer Available
Torch Song on Broadway: Show Is Now Closed
Show Status: Closed

Genre: Play - Revival

Torch Song is 2.5 Hours long, including an intermission of 15 Minutes

8 Shows per week

Previews Began: October 9, 2018

Show Opened: November 1, 2018

Show Closed: January 6, 2019
A shortened two-hour version of a the famous four-hour trilogy of three one-act plays called International Stud, Fugue in a Nursery, and Widows and Children First!
Torch Song

on Broadway Background
Taking place in the late 1970s to early 1980s, the play was contemporary when first written, and now is a delightfully relevant time capsule.
This production is directed by Moisés Kaufman, the Venezuelan, Jewish, gay, Tony Award winning director of I Am My Own Wife, who is best known for writing The Laramie Project along with his Tectonic Theater Project. This revival premiered at Second Stage's Tony Kiser Theater this past fall 2017, before transferring to the Second Stage's newly purchased and renovated Broadway house, the Helen Hayes Theatre.
This 600-seat house was actually where the original production of Torch Song Trilogy premiered, starring Harvey Fierstein in the lead part of Arnold, which he had written. In the current revival, the role of Arnold is played by Michael Urie ("Ugly Betty," How to Succeed in Business Without Really Trying), opposite Mercedes Ruehl (The American Plan, The Goat or Who is Sylvia?, The Rose Tattoo), playing the part of his mother.
When this production of Torch Song began Off-Broadway, Ben Brantley of The New York Times declared it a Critic's Pick, remarking that while this three decades-old play would presumably be past its sell-by date, it feels remarkably fresh. With Michael Urie and Mercedes Ruehl at the top of their games, the performances are thrillingly close to home.
Harvey Fierstein is brilliant in making every audience member feel the power of family, no matter what kind of family they belong to. When Harvey Fierstein won both the Best Actor and Best Play Tony Awards for Torch Song Trilogy in 1983, he was a drag performer Off Off Broadway at theatres like La MaMa, E.T.C., where the show first premiered.
Suddenly he was escorted into the mainstream, as Broadway audiences of the 1980s took to this story of a gay character to whom even conservative suburbanites could relate.
Is
Torch Song

Good for Kids?
The show is most appropriate for those aged 12 and above. Children under the age of 4 will not be permitted in the theatre.
Helen Hayes Theatre
240 West 44th Street
New York, NY 10019
Entrance:
44th street between 7th and 8th avenue
Theatre Information
Torch Song Marquee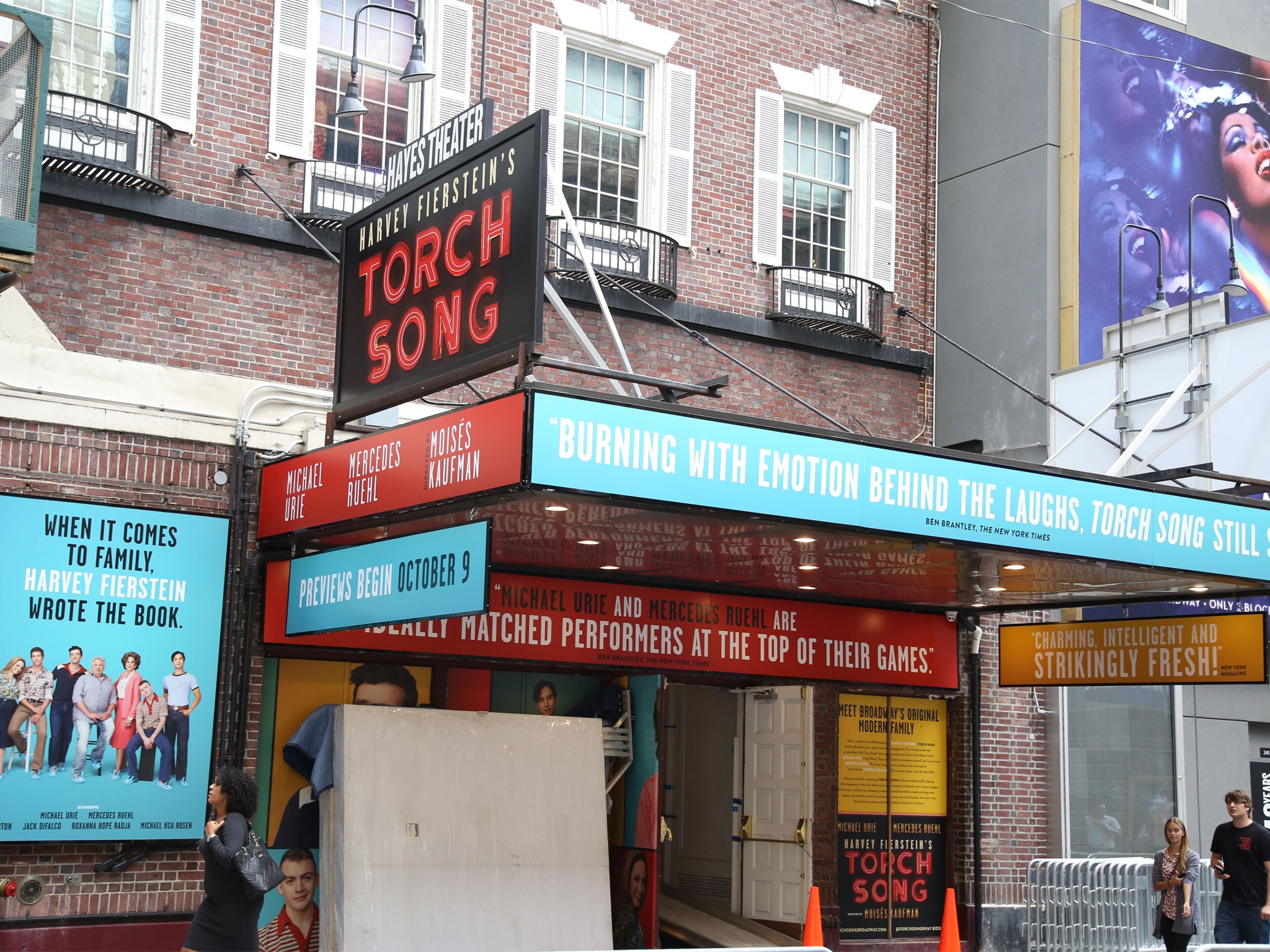 Arnold Beckoff

Michael Urie
Mrs. Beckoff

Mercedes Ruehl
Laurel

Roxanna Hope Radja
Press Representation

DKC/O&M