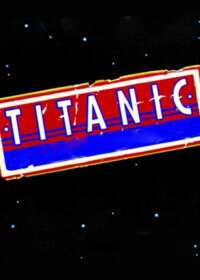 Titanic
Broadway Show Tickets: Not Currently Available
Discount Broadway Tickets For Titanic - This Show Is Now Shelved
Show Status: Shelved

Genre: Musical

Titanic is 2 Hours 20 Minutes long, including an intermission of 15 Minutes

8 Shows per week

Show Closes: Open ended
Acclaimed musical revival that brings to life the sinking of "the ship of dreams," when it hits an iceberg in the North Atlantic on its maiden voyage to New York City in 1912 and most of the passengers perished along with their dreams of a better life in America
Titanic

on Broadway Background
Titanic The Musical was originally on Broadway in 1997 and ran to solid critical acclaim and received good box office success for two years of its run, until they pulled the financial plug. The Broadway show bore little resemblance to the Oscar winning movie of the same name which was released in the same year and ran for a full 3 hr and 15 minutes.
Titanic The Musical won a bevy of Tony nominations that year, but the movie won an Oscar for Best Picture for James Cameron as director. With the new lighting concepts of digital pixel mapping and a much improved story and musical score, the show producers of Titanic The Musical believe that there is still unfinished business on Broadway and the show should be back treading the boards.
The iceberg agrees and will also be making a guest appearance if global warming hasn't reduced its size to bigger than a bread box.
The story of Titanic is very well known. A luxury ship sailing on the high seas on its maiden voyage to New York City strikes an iceberg, which is inside a fifty mile wide ice field, that is bobbing with its icy mines of destruction on a crisp winter night in 1912.
The show highlights the familiar class structures of the passengers and the willful exuberance of the shipping lines owners to focus efforts on marketing and success in place of measured safety and control. It is only at the end of Act One does the ship actually strike the iceberg, with the majority of the act devoted to setting the scene for the various players who come front and center during its final act.
In that final act, when confusion and pandemonium occur among the passengers and crew, many of the heroes finally appear, but their lives are extinguished soon after and they are replaced by an eerie calm after the ships sinking.
Is
Titanic

Good for Kids?
This show is suitable for children 13 and over.
Lena Horne Theatre
256 West 47th Street
New York, NY 10019
Entrance:
47th Street between Broadway and 8th Avenue
Theatre Information
Broadway Ship of Dreams LLC
Casting Director

Laura Stanczyk Casting
Choreographer

Matthew Gardiner
Musical Director

James Moore