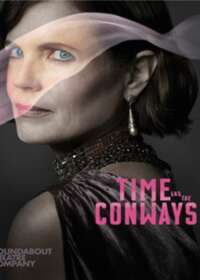 Time and the Conways
Broadway Show Tickets: Show Closed No Longer Available
Time and the Conways on Broadway: Show Is Now Closed
Time and the Conways

Summary
Show Status: Closed

Genre: Play - Revival

Time and the Conways is 2.5 Hours long, including an intermission of 15 Minutes

8 Shows per week

Previews Began: September 14, 2017

Show Opened: October 10, 2017

Show Closed: November 26, 2017
Time and the Conways is a 1937 play written by J.B. Priestley (An Inspector Calls, I Have Been Here Before), which is being revived on Broadway for the first time since its 1938 premiere. Set in the context of the inter war period, Time and the Conways serves to elucidate European political history, while also being a universal tragedy and a family romance, in addition to its metaphysical exploration.
Time and the Conways

on Broadway Background
The production is directed by Rebecca Taichman, who recently won the 2017 Tony Award for Best Direction of a Play for her helming of Paula Vogel's Indecent. Starring in Time and the Conways is Elizabeth McGovern, who is best known for portraying the matriarch Cora Crawley, Countess of Grantham on the British television series Downton Abbey. McGovern has appeared on Broadway twice before, in the 1992 production of Hamlet as Ophelia opposite Stephen Lang as Hamlet, and in the rotating cast of the 1989 production of Love Letters. Meanwhile, she has built a steady film career with such credits as Judge Florence Cooper in Woman in Gold, Mrs. Carry Fisher in The House of Mirth, and Moira in the 1990 version of The Handmaid's Tale. Like on Downton Abbey, in Time and the Conways McGovern plays the matriarch of well-to-do family in England, this time between the years 1919 to 1937, from the conclusion of World War I to the brink of World War II. Directed by Rebecca Taichman and starring Elizabeth McGovern, the production is surely an unmissable treat this fall season.
What's
Time and the Conways

Like?
Time and the Conways is a multi-layered play that is considered one of J.B. Priestley's best. As part of the series of Priestley's "time plays," Time and the Conways explores a concept of time – specifically, J.W. Dunne's theory that time is not linear as we perceive it to be, but rather than the past, present, and future exist all at once, and at any given moment we are merely a cross-section of ourselves. From this perspective, we can transcend our suffering and there is no reason to have conflicts with other people. This is a fascinating and timeless piece that is given new life by the Roundabout Theatre Company in this revival.
Is
Time and the Conways

Good for Kids?
The show is most appropriate for those over the age of 10. Children under the age of 4 are not permitted in the theatre.
American Airlines Theatre
227 West 42nd Street
New York, NY 10019
Entrance:
42nd Street between 7th and 8th Avenues
Theatre Information
Time and the Conways Marquee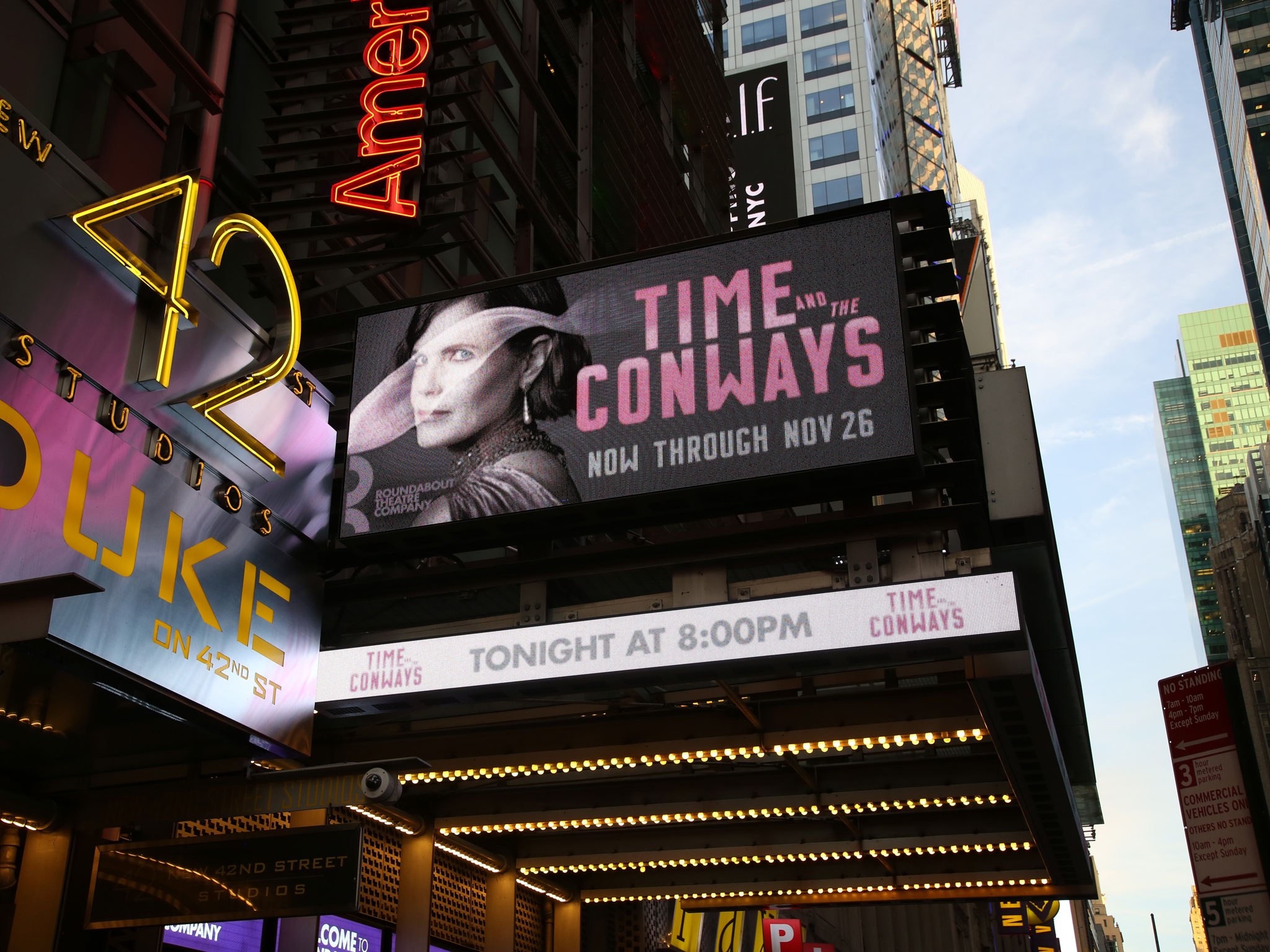 Mrs. Conway

Elizabeth McGovern
Roundabout Theatre Company
Direction

Rebecca Taichman
General Manager

Denise Cooper at Roundabout Theatre Company
Company Manager

Lee Poulin at Roundabout Theatre Company
Casting Director

Jim Carnahan at Roundabout Theatre Company