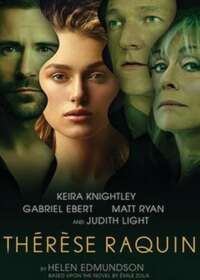 Therese Raquin
Broadway Show Tickets: Show Closed No Longer Available
Therese Raquin on Broadway: Show Is Now Closed
Show Status: Closed

Genre: Play

Therese Raquin is 2.5 Hours long, including an intermission of 15 Minutes

8 Shows per week

Previews Began: October 1, 2015

Show Opened: October 29, 2015

Show Closed: January 3, 2016
Thérèse Raquin is a new theatrical adaptation of the novel of the same name by Émile Zola. The novel was first released in 1867, and is considered Zola's first major masterpiece. This is an amazing tale of love, lust, and guilt, in a new adaptation brought to American audiences like they have never seen it before.
Therese Raquin

on Broadway Background
The story has been adapted for the stage and screen on multiple occasions. Most recently, a movie adaptation called Therese was released in 2013 starring Elizabeth Olsen, Jessica Lange, Oscar Isaac and Tom Felton. A musical adaptation of the same name was produced in London, with music by Craig Adams and book and lyrics by Nona Shepphard.
This production, which was adapted from Zola's novel by Helen Edmundson, makes its American premiere after a successful touring production throughout Bath in the United Kingdom in 2014. The title role of Thérèse is played by Keira Knightley, who is making her Broadway debut, although she had a successful run in The Children's Hour in the West End, for which she received an Olivier Award nomination. She has also been nominated for Academy Awards and Golden Globe Awards, with some of her many screen credits including Pirates of the Caribbean, Bend it Like Beckham, Pride & Prejudice, Atonement, A Dangerous Method, and Star Wars Episode I: The Phantom Menace.
What's
Therese Raquin

Like?
This production is directed by Evan Cabnet, who has directed The Performers on Broadway and many Off-Broadway credits, including Dream of the Burning Boy for Roundabout Theatre Company. This production of Thérèse Raquin is also a Roundabout production. The story involves a young woman named Thérèse (Keira Knightley) who is quiet yet restless, and finds herself in a loveless marriage with a self-centered husband. One day, she meets his friend from childhood named Laurent, and the two fall in love. This illicit affair becomes wildly preoccupying for both of them, and they examine what it means to love in light of marriage and commitment, while trying to maintain the lives they have built for themselves as best they can.
Is
Therese Raquin

Good for Kids?
Yes, the show is most appropriate for children over the age of 10. Children under the age of 4 are not permitted in the theatre.
Studio 54 Theatre
254 West 54th Street
New York, NY 10019
Entrance:
54th Street between 7th and 8th Avenues
Theatre Information
Therese Raquin Marquee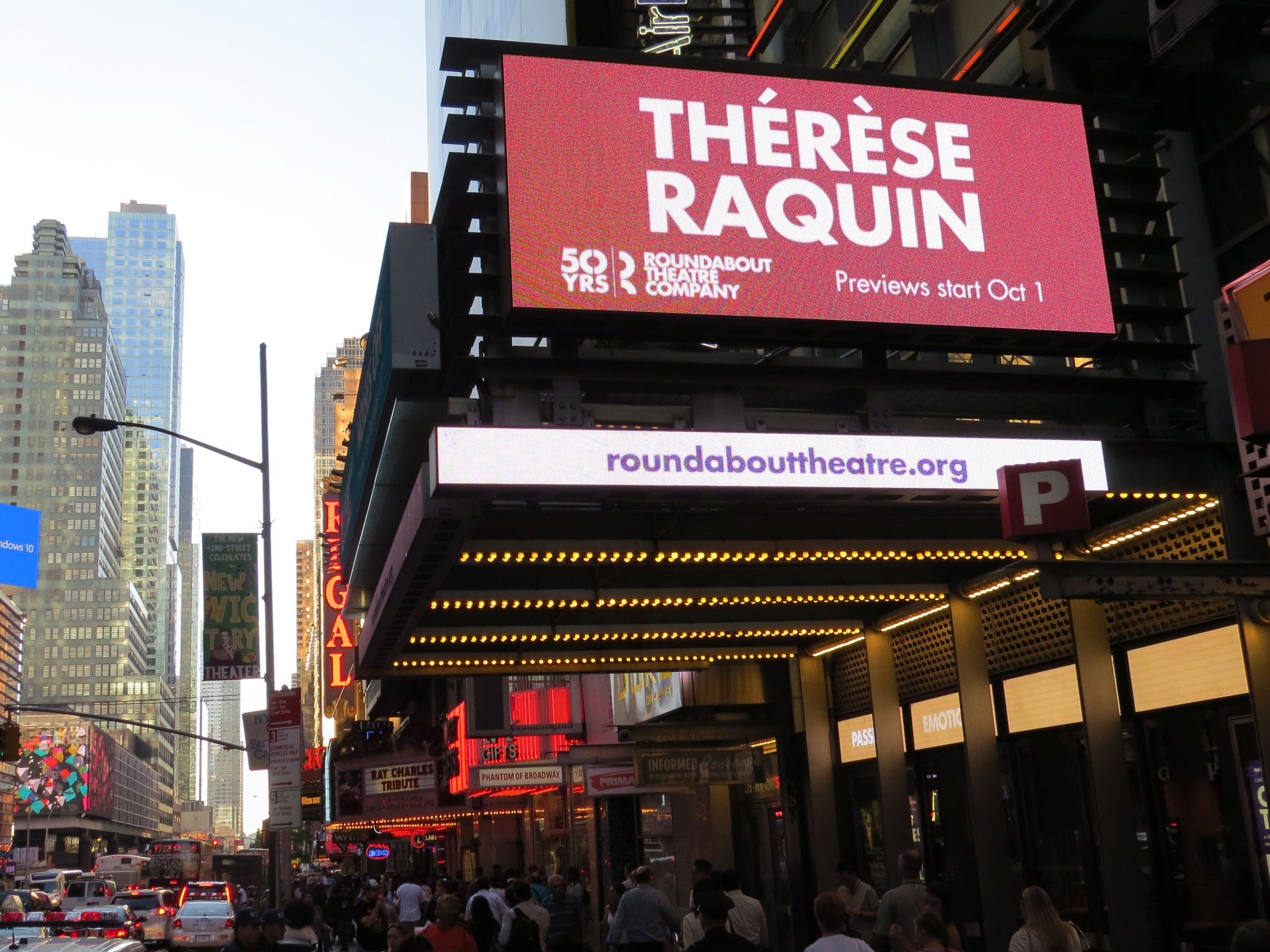 Madame Raquin

Judith Light
Set Design

Beowulf Boritt
Costume Design

Jane Greenwood
Light Design

Keith Parham
Sound Design

Josh Schmidt
Adaptation

Helen Edmundson
Production Stage Manager

Peter Hanson
General Manager

Denise Cooper at Roundabout Theatre Company
Casting Director

Jim Carnahan at Roundabout Theatre Company
Company Manager

Roseanna Sharrow at Roundabout Theatre Company
Advertising Representative

SPOTCo