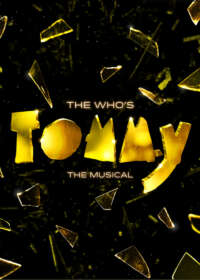 The Who's Tommy
Discount Broadway Tickets
Show Status: Opening Soon

Genre: Musical

The Who's Tommy is 2.5 hours long, including an intermission of 15 minutes

8 Shows per week

Previews Begin: March 8, 2024

Show Opens: March 28, 2024

Show Closes: Open ended
Rock musical based on The Who's 1969 album, 1975 movie and 1993 Broadway stage show of the same name about an impaired child who overcomes his physical shackles and becomes a messiah

The Who's Tommy

on Broadway Background
1993 Broadway Show Was a Critical and Box Office Success

The 1993 Broadway show won five Tony awards and went on to perform for nearly 900 performances.
1997 London's West End Show Flopped
In an odd reversal of the traditional route, the show then appeared on the West End in London in 1997 and received only three Laurence Olivier Awards as the Brits felt slighted that this very-British musical would make its debut stateside. They hated the show for it
2019 50-Year Anniversary Broadway Run Cancelled
The Who's Tommy was set to return to Broadway in October 2019 to celebrate its 50th year anniversary since the original concept album that debuted in October 1969 .

With the highly acclaimed 1975 movie and the Broadway Premiere in April 1993, producers believes the time was right to finally bring this show back to life on the Broadway stage.
2023 Anniversary Production of The Broadway Show Set For Chicago
A 30th anniversary production of The Who's Tommy played at Chicago's Goodman Theatre in June 2023.

The show's co-book writer and Tony-winning original director, Des McAnuff, returned to stage the show and reexamine the material for the present day. Based on the groundbreaking album, The Who's Tommy features a score by Pete Townshend of the Who, who originally wrote the show with McAnuff.
The show had been scheduled to perform in June 2021, but was curtailed due to COVID-19 Shutdown.
2024 Opening on Broadway
The Who's Tommy will return to Broadway in spring 2024. The musical revival will begin performances on March 8, 2024, ahead of an official opening of March 28 at the Nederlander Theatre. The production marks the transfer of the 2023 Jeff Award-winning show from Chicago's Goodman Theatre.
How The Show Has Changed Since The 1993 Production

The ending in the stage musical is different from movie and has been rewritten a number of times to satisfy some more modern sensibilities.

What's
The Who's Tommy

Like?
A four year old Tommy witnesses his father kill his mother's new boyfriend and Tommy is traumatized into a catatonic state.
He has no further means to communicate with the outside world as he is now deaf, dumb, and blind. Severely disabled by this state and as an adolescent growing up, he discovers a natural talent for playing pinball, a popular pastime in the 1960's.
Using this medium and a solid dose of LSD, Tommy is able to break through his catatonia and rises to becomes a Jesus like superstar with the success and fame that would easily corrupt lesser mortals.
Is
The Who's Tommy

Good for Kids?
This show contains a large amount of adult material and is not suitable for children including murder
Nederlander Theatre
208 West 41st Street
New York, NY 10019
Entrance:
41st Street between 7th and 8th avenues
Theatre Information
The Who's Tommy Marquee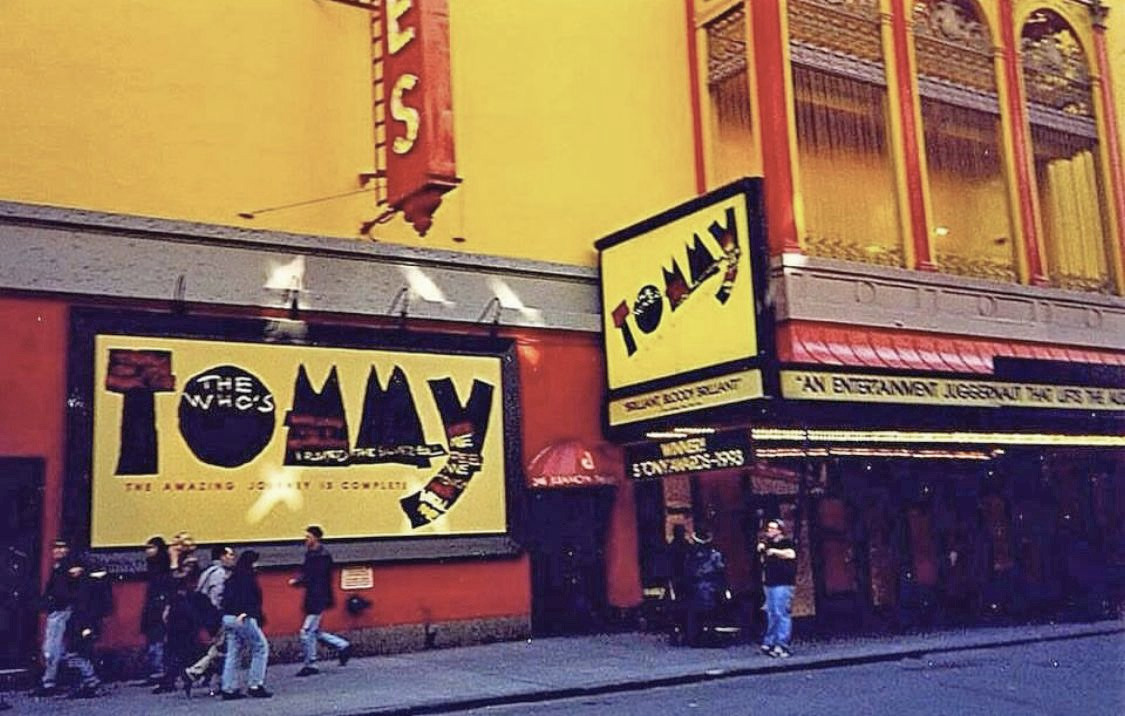 Press Agent

Rubenstein Communications
Book Writer

Pete Townshend