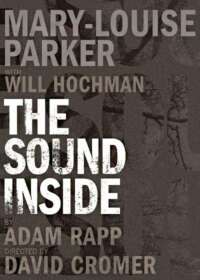 The Sound Inside
Broadway Show Tickets: Show Closed No Longer Available
The Sound Inside on Broadway: Show Is Now Closed
Show Status: Closed

Genre: Play

The Sound Inside is 1 Hour and 30 Minutes long

8 Shows per week

Previews Began: September 14, 2019

Show Opened: October 17, 2019

Show Closed: January 12, 2020
A play about an isolated Ivy League professor and how her unexpected friendship with a mysterious student blossoms into a deeply moving relationship.
The Sound Inside

on Broadway Background
The Sound Inside makes its Broadway debut and stars the Golden Globe, Emmy and Tony award winning actress Mary-Louise Parker. The show follows a writing professor at Yale who has been diagnosed with Cancer, which is now in its late stages. Unlike every other aspect of her life she cannot take this challenge on by herself. As well as the show being completely new, the screenplay's writer Adam Rapp also makes his first appearance on Broadway. Will Hochman who acts in a supporting role, is also new to Broadway, but Mary-Louise Parker brings a tremendous amount of Broadway experience to bear that includes Proof, Prelude To A Kiss and Reckless. The show appeared in Chicago in mid 2018 at the Williamstown Theatre Festival and received rave reviews.
What's
The Sound Inside

Like?
In New Haven Connecticut, the main character Bella Baird is a 53-year old highly-praised, but introverted, creative writing professor at the esteemed Yale University. Baird finds herself diagnosed with late stage cancer and for the first time in her adult life, Baird finds herself facing a tough situation where she is forced to no longer be self-reliant. This dark and scary time forces Baird to take her nose out of her beloved James Salter books and into the real world of pain, anguish and joy. She surprisingly makes friends with one of her writing students, Chistopher, who is brilliant, but quite mysterious. Her new friend is a bit awkward and is a classic Millennial-type personality, nurtured and pampered by his parents, but looking to avoid making the same mistakes of the previous generation. He exudes confidence, is ambitious, and achievement-oriented which Baird finds quite attractive. The mysteriousness of Christopher's character intrigues Bella and she allows him into her life. The two find themselves tangled together, on a journey in a deep and moving relationship. This all happens while Baird is writing a new semi-fictional novel of her own, which is all about the life and challenges of a teacher who develops Cancer and ultimately dies alone.
Is
The Sound Inside

Good for Kids?
Due to its Cancer subject matter this show is not appropriate for children under ten years old.
Studio 54 Theatre
254 West 54th Street
New York, NY 10019
Entrance:
54th Street between 7th and 8th Avenues
Theatre Information
The Sound Inside Marquee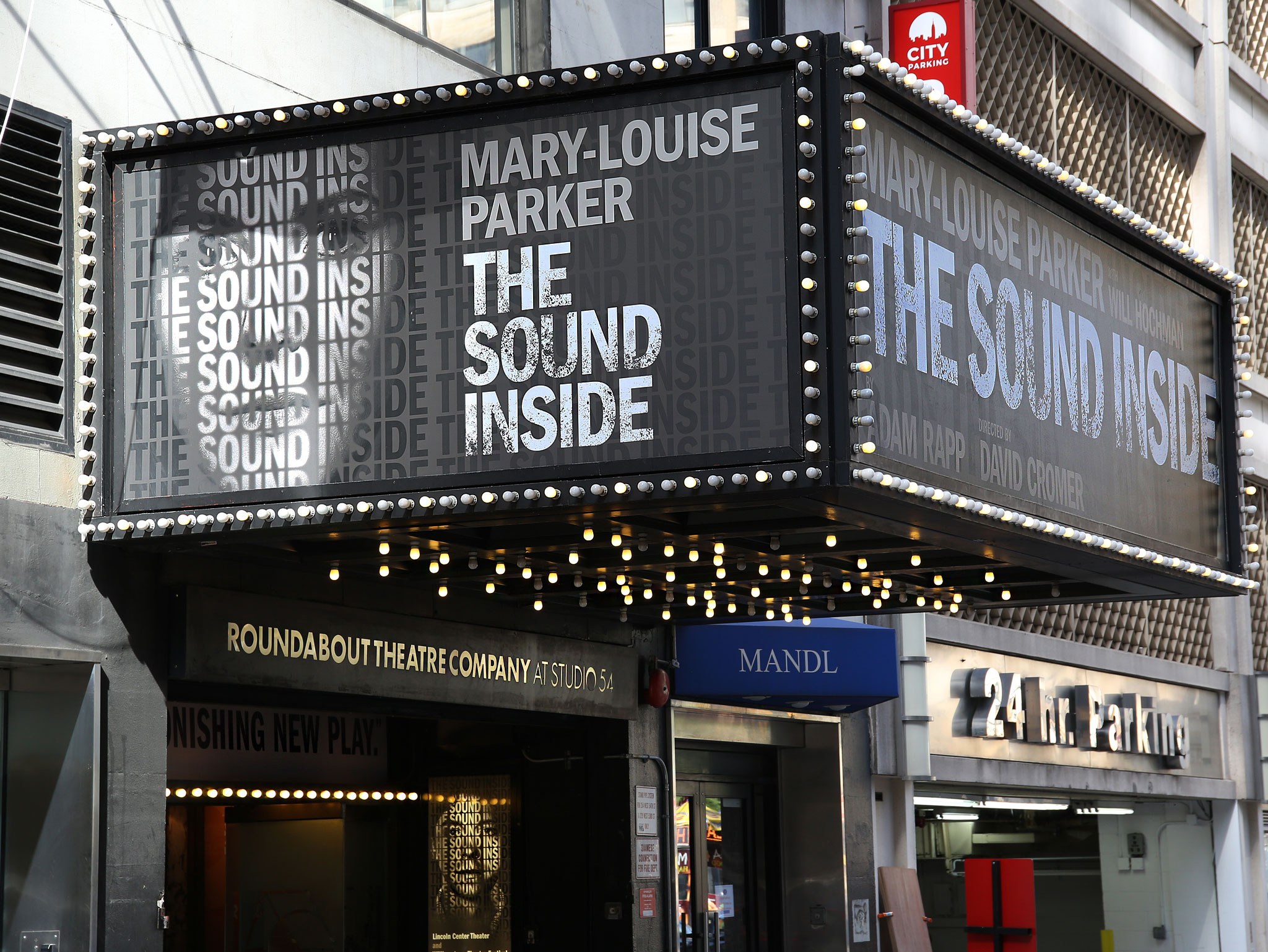 Bella Baird

Mary-Louise Parker
Christopher

William Hochman
Settings

Alexander Woodward
Sound and Original Music

Daniel Kluger