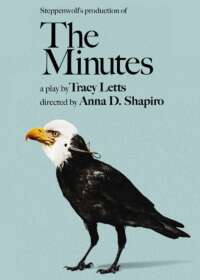 The Minutes
Broadway Show Tickets: Show Closed No Longer Available
The Minutes on Broadway: Show Is Now Closed
Show Status: Closed

Genre: Play

The Minutes is 1 hour 30 minutes long, and does not have an intermission.

8 Shows per week

Previews Began: March 19, 2022

Show Opened: April 7, 2022

Show Closed: July 24, 2022
A politically-charged comedic play about a quarrelsome municipal town government meeting which questions social hierarchy and the purpose of government.
The Minutes

on Broadway Background
The Minutes is a politically satirical play written by the award winning playwright, Tracy Letts. In 2008, Letts received the Pulitzer Prize for Drama and the Tony Award for "Best Play" for his play August: Osage County, which tells the tale of a toxic family whose relationships with each other worsen after the death of their patriarch.
Letts has also led an esteemed acting career, and won the Tony Award for "Leading Actor in a Play" for his role as George in the 2013 revival of Who's Afraid of Virginia Woolf. The Minutes made its world premiere in November, 2017 at the Steppenwolf Theatre in Chicago, and was met with critical success and a "Pulitzer Prize for Drama" nomination.
Transition to Broadway
The show has now made the transition to the Broadway stage thanks to the help of several of Letts' previous contributors. The most notable of these returning creative team members is director Anna D Shapiro, a Broadway directing veteran who played a large part in the success of Letts' previous play August: Osage County.
The Minutes tackles modern politics and the corrupt nature of the law through the lens of satire and serves as a sophisticated and scathing parallel to "Trumpism" without even mentioning the former president. In The Minutes, each of the characters are called either Mr., Mrs. or Miss, as an ode to a bygone courteous political landscape, despite chasms of difference of opinion.
The Minutes played 19 preview performances at the Cort Theatre before theaters were forced to close on March 12, 2020 due to the COVID-19 pandemic.
The Minutes follows a straight-laced and newly elected member of the city council, Mr. Peel.
Shortly after Mr. Peel's election victory, his mother passes away, leading him to miss his first weekly meeting with the council. Upon his return, Mr. Peel attempts to find out what happened at the meeting he missed, but discovers that the council is short on answers to important questions, like the reason previous council member Mr Carp lost his position.
Mr. Peel even finds that the meeting minutes from the previous week are mysteriously missing from the archives, leading him on a path to uncover the true events of the prior council meeting. Through his investigations, Mr. Peel slowly discovers what happened the previous week and exposes the dark truth that the council is ultimately concerned with power, rather than justice and truth.
Is
The Minutes

Good for Kids?
This show focuses heavily on themes about different power structures and our modern justice system. While some content may be funny to children most of the show's dialogue will fly right over the heads of most minors and may not be at all entertaining to them. This show is not recommended for children under the age of 16.
Studio 54 Theatre
254 West 54th Street
New York, NY 10019
Entrance:
54th Street between 7th and 8th Avenues
Theatre Information
The Minutes Marquee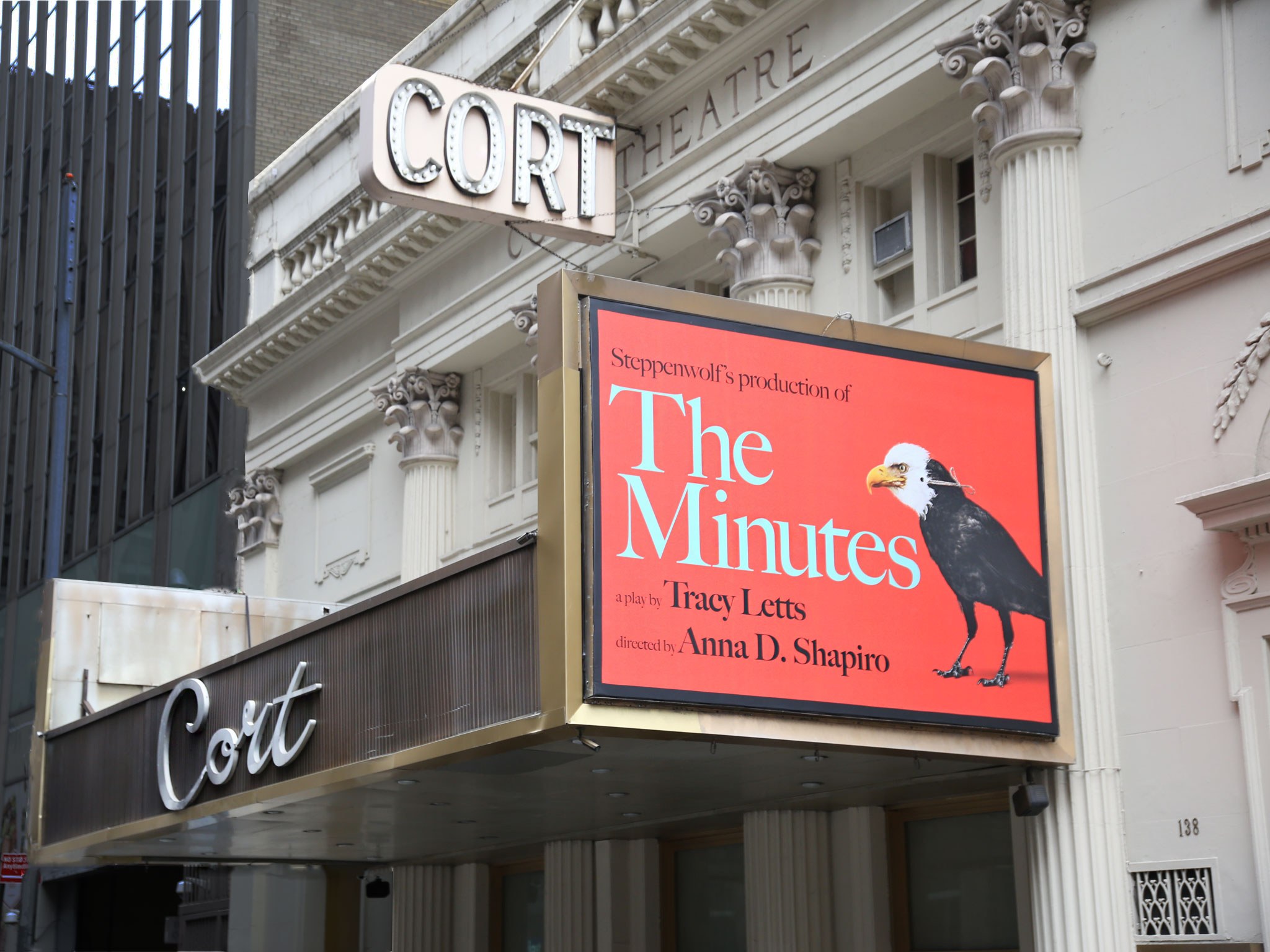 Across the River Productions
General Manager

RCI Theatricals
Company Manager

Michael Altbaum
Technical Supervisor

Hudson Theatrical Associates
Casting Director

Caparelliotis Casting
Advertising Representative

AKA NYC
Production Stage Manager

Jane Grey
Sound & Original Music

Andre Pluess